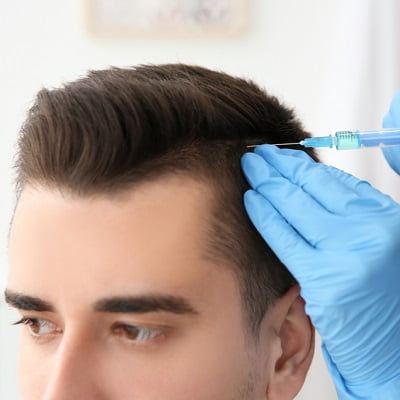 Nowadays, hair transplanting surgery is getting common because many people are experiencing hair loss problems due to diet and the environment of the world. Everybody wants Cheap and Best Hair Transplant in Islamabad but some people still don't know a few things about its worth and cost.
In this blog post, you will learn about the best hair transplant treatment and how it can be cheap. So, take a moment and read the following details.
Is Hair Transplant A Cheap Treatment?
Always remember, a hair transplant is a surgical procedure and a very delicate surgery that cannot be performed at a cheap cost. If someone is offering you a cheap hair restoration surgery then don't trust them.
It is a very sensitive treatment that only experienced and highly professional surgeons can perform. Make sure you discuss the cost and the factors that can impact the actual price of the treatment. Also, you can plan your treatment with the number of hair follicles. So that is how you will get a reasonable cost range.
How To Get the Best Hair Transplantation?
At SKN Cosmetic Clinic, our highly qualified surgeons like Dr. Naveed Azhar performed the best hair transplant surgery in Islamabad. First, they will examine your baldness and hair loss condition and then recommend you a suitable hair restoration technique. It may include;
FUT – a strip method that is used to perform by extracting a whole strip with hair follicles from the backside of the head and implanting it in a bald area.
FUE –  it is used to perform by extracting and implanting individual hair follicles. This technique is also effective for beard hair transplants, eyebrows, and eyelash hair transplantation.
Hybrid hair transplanting – it is a technique that is used to perform with both fut and fue methods. It is usually recommended for those who need full coverage if they are completely bald.
These are the common techniques that are recommended and performed by our expert surgeons. The procedure will take 3 to 5 hours as it depending upon the requirement of hair follicles. After that, the surgeon will bandage the area and you can go home for proper bed rest.
What To Expect In Results?
After the successful hair restoration surgery, you may have to wait for at least 3 to 4 months for a recovery period. Take good care during the healing process and after the fourth month, the growth of new hair will start to appear.
After 10 to 15 months, you will get complete hair growth and the final results will be effective, satisfying and amazing. That is why it is necessary to choose experienced surgeons for successful performance and satisfying results.
Is It Safe And Effective Hair Restoration?
As mentioned above, hair transplant surgery is safe if an experienced surgeon performs it. Otherwise, it can be worst and give you severe side effects. So, always choose an experienced one and never trust cheap hair transplantation surgeries.
Also, if you want to make your hair restoration the safest and most effective, you have to follow aftercare instructions so that is how the treated area will be healed quickly and smoothly.
The Bottom Line!
Therefore, the Cheap and Best Hair Transplant in Islamabad can be performed by skn surgeons with delicate and skillful performance. Feel free to consult us anytime if you want to get reasonable and practical hair transplant surgery. We are here to give you desired results and a memorable experience with us.