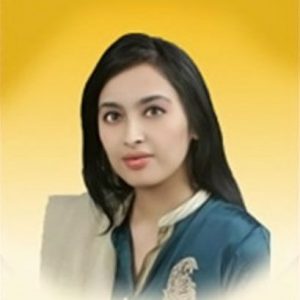 Dr. Tayaba Iqbal Kazi is a highly proficient and qualified consultant Dermatologist, Cosmetologist and skin laser specialist. She has graduated from King Edward Medical College, one of the most prestigious and highest ranking medical colleges of subcontinent.
She has keen knowledge and have many years of expertise in solving skin problems and aesthetic imperfections by using state of the art procedures, instruments and equipment.
Dr. Tayaba Iqbal Kazi has spent years in considerable researches in acne, its treatments and other topics such as; skin rejuvenation and anti-aging treatments. She keeps herself up to date with the latest improvements in procedures and techniques, so that the quality of care provided to patients isn't compromised.
No matter which type of skin you have, if you are troubled by any skin disease or just want to enhance the look of your skin by making it more beautiful, fresh, attractive and younger then Dr. Tayaba will assist you in providing the best plan and treatment. As she helps her patients by giving them useful skin care advices by gaining their full confidence and keeping their details in private.