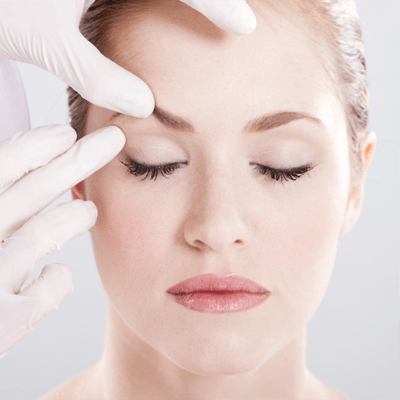 Cosmetic industry have dramatically transformed over the past few years to an extent where the deformities can be corrected and your appearance can improve over the years, Earlier, surgical options were the only solution the correcting such deformities but now cosmetic injectables are ruling the aesthetic industry as they allow you to achieve a dramatic change, minus the invasiveness.  There is an extensive range of fillers available in the market and it is used in accordance with each individual patient.  Here is a list of the most popular Cosmetics injectable in Islamabad, Rawalpindi:
Botox Injections
Being one of the most popular non-surgical treatments, it is widely being used for elimination of wrinkles and fine lines. It softens of the muscles that are responsible for created of fine lines and wrinkles in the first place and make you look youthful and rejuvenated. This however is not the only use of Botox injection Islamabad, it is further used to treat migraines, sweaty glands and a few other health issues.
Dermal Fillers
Dermal fillers in Islamabad, more commonly known as Juvederm fillers are used to improve the appearance of your face by eliminating lines and wrinkles, restoring the lost volume, filling in depressions by scars, restoring the skin and adding more definition to your face. It can be used on your eyes, face, and lips. You instantly feel the difference after the treatment and you dint need to wait for months to see the final results. Volbella Voluma, Volift are some of the post popular options of Dermal Fillers. The ultra famous 8 point face life is also performed via Juvederm fillers. Yes, now the usual nipping and tucking can be replaced by a simple 8mpoibt face lift and no, there is no difference between the results of two.
Fat Injections
Ever heard of fat transfer procedures? No? Well, they aim to make your body more proportionate. Fat injections are used to extract fat from one part of your body such as from your arms, stomach, legs and back and transfer it to other regions like breasts and buttocks. It allows you to achieve a curvier body while getting rid of fat in the unwanted areas.
Aqualyx Injections
Cosmetics injectable in Islamabad, Rawalpindi is also a solution of deoxycholic acid which breaks down the fat deposits that won't leave your body via traditional diet and exercise is the main purpose of Aqualyx injections. It is by far the easiest way to achieve a more sculpted body.
Kybella Treatment
Kybella treatment removes the sub mental fat that is responsible for creation of double chin. Deoxycholic acid, present in the Kybella Treatment destroys fat cells and add definition to the chin and jawline. The entire procedure takes less than 15 minutes to be completed. These Cosmetics injectable in Islamabad are getting extremely popular, thanks to the nonsurgical nature.
Bio-revitalization treatment
Top of Form
Bottom of Form
Bio-revitalization is a non-invasive, non-surgical procedure that revitalizes your skin by increased collagen production. After one treatment, you'll be flooded with compliments.
These were the best Cosmetics injectable in Islamabad, Pakistan that are used to cure the aesthetic worries and revive back the look and confidence of some individuals Further info Visit on Skn Cosmetics.