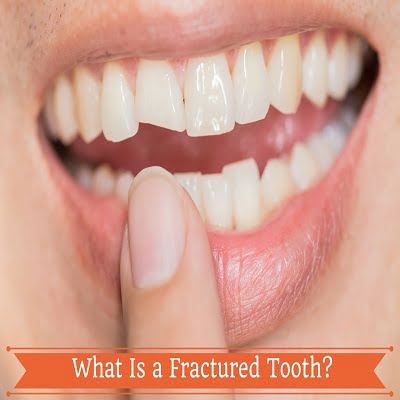 Generally, healthy teeth played a major role in our life. If they are healthy and strong, you can chew well, eat easily and make your smile appearance accurate. Sometimes, they look strong but from inside they can be chipped, broke, or fractured. Such teeth can be painful and make them more vulnerable to serious infection.
If you are experiencing cracked, broken or fractured teeth then feel relax, they are treatable. You need to consult SKN cosmetics because we are offering Teeth Fracture Treatment in Islamabad, Rawalpindi & Pakistan. On this page, you will learn about several treatment options, results, benefits, aftercare, and many more. Keep reading!
An Overview:
As a human being, there are a lot of dental issues that most people experience in their life. Here we are going to talk about fractured teeth which overall look fine but from inside they are not. This could be a warning sign for you to timely get dental treatment before it becomes a big problem.
The major issue in fractured teeth is an infection that can spread and affect the other teeth as well. Moreover, you can't bite anything with pressure, painful teeth, and feel discomfort while taking cold or hot meals.
Dental Treatment Options:
According to SKN cosmetics, these teeth can be revealed with x-rays and when they get a diagnosis, the dentist will recommend you a suitable treatment option according to your fractured teeth. Some of them are mentioned below:
Bonding or Composite Fillings:
It is an effective solution that can easily restore broken teeth. The filling is the best option for dealing with minor fractured teeth. The procedure will be performed by filling or bonding solution will be applied to the affected layer of teeth. So, that is how the gaps between cracked teeth can be filled and make accurate, healthy, and strong teeth.
Dental Crowns:
Another effective method, Dental crowns are the most preferred treatment for a damaged and cracked tooth (teeth). It will cover the affected tooth like a cap which is more stable and protected. The custom-made crown will be made according to your teeth' color, shape, and size. This treatment will be performed in two to three visits.
Veneers:
The veneers are also ideal for fractured or cracked teeth that provide effective results. There are two types of veneers, composite and porcelain. The best option is porcelain because it can stay for a long time. It looks like a thin layer bonded to the front side of the tooth with the use of cement. These can be placed according to your surrounding teeth' color so that is how they will look natural.
Therefore, these are the main solutions for treating fractured teeth. Your practitioner will recommend you a suitable treatment option after reviewing your condition.
The Expected Results:
The outcomes in Teeth Fracture Treatment in Islamabad, Rawalpindi & Pakistan restores the teeth look to make the accurate functionality of broken teeth. All these mentioned above treatments have their own results but all deliver long-lasting results. Right after the treatment, you will notice miraculous outcomes in your look and in your oral health-wise.
You need to consider two important factors while expecting effective results, first is to choose a professional and expert dental surgeon who performed your treatment well and another one is to take good care of your teeth according to the instructions of the dental surgeon so you will not experience any fractured teeth in future.
Benefits:
There are a lot of benefits when you undergo fracture teeth treatment. These dental procedures will provide you with a lot of benefits, some of them are mentioned below:
The results will be effective and long-lasting.
Painless and safest treatment options.
Aesthetically pleasing.
Your painful period will be over.
It will boost up self-confidence.
Able to eat anything and smile anytime.
Affordable dental procedures.
Restore the ability to chew and speak.
It will protect your other teeth from getting infected.
Aftercare Instructions:
After the dental treatment, your practitioner will prescribe you some aftercare instructions according to your procedure and teeth condition. It is necessary to follow these instructions for taking care and getting accurate results. However, there are few common instructions mentioned below:
You need to take good care of your oral hygiene routine.
Brush your teeth twice a day.
Try to avoid eating hard stuff like ice cubes.
Do not use your teeth in inappropriate ways.
Visit your dentist regularly for checkups.
Use painkillers and antibiotics according to instructions.
Eat healthy foods.
The Cost:
There are few cost factors that can affect your actual price of treatment. These mentioned below:
The professional practitioner's fee.
Location and reputation of the clinic.
Type of the treatment.
Regular checkup session fee.
Other supporting charges.
These factors will be discussed in the initial consultation session, so you will get an idea of the actual cost of the treatment. Further, if someone wants to know more about cost-related details then contact us anytime.
Schedule an Appointment with Us!
The fractured teeth can be painful and more harmful if they get infected with a serious infection. A person can't eat drink or even talk to anyone while in this condition. If you are one of them who is experiencing these dental issues then feel free to consult SKN cosmetics for Teeth Fracture Treatment in Islamabad, Rawalpindi & Pakistan. We will provide you with amazing services and satisfying results.