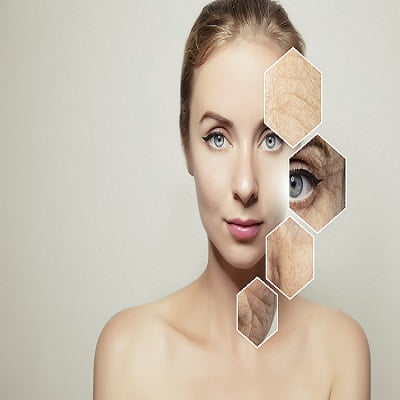 Our skins are susceptible, but most of the problems appear on skins as well. Some people have pretty natural and clear skin, but many of them get skin issues like spots, aging lines, and acne with scars. Suppose you want to make the skin smooth and spotless through an effective and suitable treatment. In that case, SKN cosmetic is offering a variety of Skin Rejuvenation Treatments in Islamabad, Rawalpindi & Pakistan. This page will learn about different effective treatment options for skin, their results, and their benefits with cost. Read more for further details.
Overview:
In past years, people experience many skin issues that they can't handle with home remedies and through medication. As a result, human skin can't stop producing different issues like acne, skin aging, and other problems. Today, there are various cosmetic treatments for skin rejuvenation that improve and enhance skin issues like fine lines, acne & acne scar, wrinkles, pigmentation, and many other skin problems.
Treatment Options:
According to SKN cosmetics, the dermatologist will require a consultation session where he/she will examine and check the skin issue and recommend a suitable treatment option according to your skin type. In addition, there are some popular noninvasive skin rejuvenation procedures mentioned below:
Laser Skin Rejuvenation:
It is an effective treatment that is performed with advanced laser machinery. The laser will be used to reduce the appearance of fine lines and wrinkles. Also, it is a non-invasive and effective procedure for laser skin rejuvenation.
Injectable Therapy:
In this treatment, injectable procedures like dermal fillers and Botox injections are used to perform for fixing the facial skin issues like skin contouring improvement and Botox for blocking nerve so that will relax the wrinkles and aging lines.
 
Chemical Peeling:
Another effective skin therapy is chemical peeling; it is used to clean and exfoliate the affected skin and make it bright and smooth by removing all the skin's impurities. Also, it will reduce sun spots, acne or acne scars, and many other skin problems.
Mesotherapy:
An incredible therapy uses an injection of vitamins, enzymes, and hormones to rejuvenate and tighten the skin and remove excess fat. It is used to reduce wrinkles and aging lines, lighten pigmenting skin, and many other skin issues.
Microneedling:
Microneedling is a derma-roller procedure with tiny needles on the pen-type roller; it generates new collagen and tissues of the skin to make it smoother, firmer, and clear skin. As well, it is treated for reducing several types of scars, wrinkles, and pores.
Intense-Pulsed Light Therapy:
A treatment that helps to improve and enhance the color, texture, and tone of skin without any surgery. It is a unique method that cures the issues of skin discoloration and sagging skin etc.
Microdermabrasion:
A surgical procedure that helps to improve skin appearance by eliminating fine lines, sun damage spots, and other marks. You will notice smooth skin after a single treatment and better absorb moisturizers. It is known as a popular, effective scraping method that is used to soften skin surface irregularities.
Therefore, these all Skin Rejuvenation Treatments in Islamabad, Rawalpindi & Pakistan are most famous for skin rejuvenation and are recommended by your dermatologist according to the suitability of skin type. All the procedures will take 30 to 60 minutes per session or according to the treated area.
Benefits:
There are a lot of benefits for choosing any of these skin to rejuvenate treatments; a few of them are mentioned below:
Improves the uneven skin tone and texture.
Reduce aging and sun damage spots.
Fadeaway fine lines and wrinkles.
Brighter the skin tone.
Eliminate pigmentation.
Time and money-saving procedures.
No significant side effects.
It will produce fresh and young skin.
Make the skin tighter and healthy.
Expected Results:
According to SKN cosmetics, the results of skin rejuvenation treatments are effective, miraculous, and unique. Different treatments deliver different results. Some treatments require multiple sessions to make the skin even brighter and smoother.
It is vital to choose an expert and board-certified dermatologist who perform such treatments effectively. Moreover, follow the dermatologist's prescribed aftercare instructions for maintaining the results perfectly.
Aftercare Instructions:
It is necessary to follow the aftercare instructions to keep your skin smooth and bright. The dermatologist will prescribe few post-care instructions according to skin and treatment type. Some standard instructions are mentioned below:
Do not go out in direct sunlight.
Avoid drinking alcohol and smoking.
Do apply sunblock whenever you need to go out.
Use prescribed creams and lotions for smoothing the skin.
Drink eight glasses of water in a day.
Clean your treated areas four to five times a day.
Swelling is expected after the procedure; use ice packs.
Cost:
The cost of Skin Rejuvenation Treatments in Islamabad, Rawalpindi & Pakistan ranges between 10,000 PKR to 30,000 PKR. Different therapies have different price ranges, which will be discussed in the initial consultation session. Also, some cost factors can affect the actual price of the treatment. Such as:
The expert dermatologist fee.
Location and reputation of the clinic.
Chosen skin treatment.
Session requirements.
Other supporting charges.
Furthermore, if someone wants to know more about cost-related queries, then contact our team, they will guide you.
Schedule an Appointment With Us!
If you want to have a smooth, bright, flawless, and beautiful skin tone through an effective and safest treatment, then feel free to consult SKN cosmetics for SKIN rejuvenation treatments. We will recommend the safest and free of side effects treatments at affordable prices.