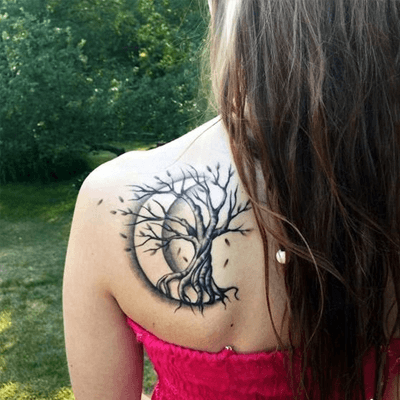 Tattoos are one of the oldest forms of body art. People have been doing it for years. Recently, it has been all over the celebrity world but the roots of it go way beyond the tribal times. However, lately, we humans have started to make a lot of absurd choices when it comes to our tattoos. Thankfully, we live in a world where we can erase our tattoos via multiple tattoo removal techniques. Earlier, invasive techniques were the only option to eliminate unwanted ink but today there is a wide variety of non-invasive solutions as well; Laser tattoo removal in Islamabad being the best option of all. Let's dig further into it.
Are You The Right Prospect For The Treatment?
The idea for getting your tattoos removed via Laser Tattoo Removal in Islamabad & Rawalpindi is amazing but before that, you need to figure out whether this is the right option for you or not. Here is a list, you need to consider:
You want to eliminate an unwanted tattoo completely.
You are looking for a non-invasive solution.
You want a permanent cure.
You shouldn't be pregnant.
You shouldn't be breastfeeding.
Goals of The Procedure:
Laser Tattoo Removal Islamabad is a perfect procedure. It aims to:
Remove the tattoo in a painless manner
Eliminate unwanted tattoos
Eliminate previously treated tattoos without effecting nearby skin
Technique Used For Laser Tattoo Removal:
Laser tattoo removal in Islamabad, Rawalpindi & Pakistan involves the following key steps:
Q-TERRA ND YAG Laser
Q-Switched ND YAG Laser
Pre-Procedural Care:
Pre –Procedural care is important to prepare your skin for Laser Tattoo Removal in Islamabad. Here are a few basic steps:
Wash the area properly before coming for the treatment session.
Do not wax or thread the treatment site.
Shave the hair or Get the Hair Removal treatment that is on the site of tattoo removal
Get a good night's sleep before the treatment day.
Get all your prescriptions in advance.
The Procedure of Tattoo Removal:
Laser tattoo removal in Islamabad, Rawalpindi & Pakistan is a simple, lunch-hour procedure. Here are a few things to consider:
Topical anesthesia is applied to the treatment area for at least 30 minutes before the procedure begins.
A laser device is held close to the surface of your skin.
The laser device emits short pulses of high-intensity beams that are made incident on the ink.
The laser beams break the ink down into tiny bits
It allows the immune system to remove it from your body.
Cooling gel is applied to soothe the skin.
Post-Procedural Care of Tattoo Removal:
Post-procedural care is an important aspect of Laser Tattoo Removal in Islamabad, Pakistan. Here are a few things to consider:
Cold compressions can be used to relieve any pain or discomfort. It will help to minimize swelling.
Apply antibiotic ointment to minimize the chances of infections.
Take pain medications if you experience any pain and discomfort.
Keep the treatment area clean and dry.
Take a shower instead of taking long baths until your skin heals completely.
Do not pick at your skin and avoid touching the treatment site unnecessarily. The treatment is usually accompanied by scab formation, let them fall off naturally and you will be thankful.
Apply the sunblock religiously to the treatment site, preferably SPF 30 and above.
Results of Tattoo Removal:
Results of Tattoo removal in Islamabad & Rawalpindi is simply mind-blowing. You are able to delete your tattoo and the regrets associated with a few sessions.  If you are regretting a tattoo, don't, go get it lasered off. And no, your skin won't be affected by it.
  
Benefits:
Laser tattoo removal Islamabad, Pakistan is one of a kind procedure. It has a gazillion benefits, the following are some of the most popular ones:
It is a safe and exceedingly successful tattoo removal method
It does not require general anesthesia. It is either performed under local anesthesia or numbing creams are used.
It is a quick procedure that takes less than an hour to complete.
Generally, there is no downtime after the Laser treatment. With the fundamental alerts, you can continue routine quickly a short time later. Rest is suggested, however.
Lasers can help break down even the most willful tattoos.
Now, individuals with darker skin tones can likewise profit by laser tattoo removal – thanks to the Q-switches NDYAG laser, the propelled laser framework
Generally, multiple sessions are required to delete a tattoo permanently.
The number of sessions relies on the hues in the tattoo, its age, how big is it, and how well it was made.
Laser Tattoo Removal Treatment Cost:
The procedure generally begins from 5000 to 30000 PKR. However, the exact cost of laser tattoo removal in Pakistan varies from person to person depending upon a number of factors:
Size of tattoo
Color of tattoo
The quality of the tattoo
The chosen dermatologist
The clinic chose
The geographic location of the clinic