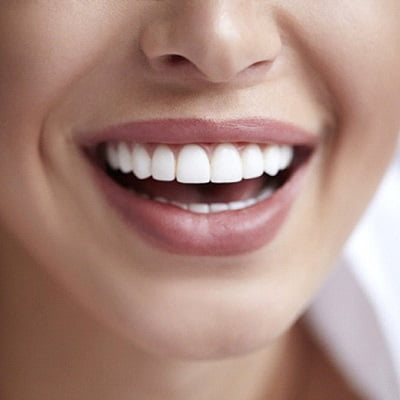 Having healthy and good-looking teeth is very important for a person's oral healthy and facial appearance. Unluckily, most people do not have accurate and perfect teeth as they have cracked, gaps, and yellow teeth. If you want to get an attractive smile and improve it, dental veneers will be a good option.
At SKN cosmetics, we offer dental procedures for fixing your teeth issues and making your smile beautiful. A Dental veneer that is used to fix the cracked teeth is Composite Veneers in Islamabad, Rawalpindi & Pakistan. On this page, you will learn about its procedure, results, benefits, and cost. Keep reading!
An Overview:
Dental veneers are made up of thin shells covering the front teeth to make your teeth' appearance enhanced and improved. Moreover, there are two types: porcelain and composite. We are going to discuss composite veneers as they are made up of composite resin. It is the material that is used in tooth bonding as well. Therefore, it is an ideal option for fixing the cracked and chipped teeth with minor issues.
Who Can Be The Ideal Candidate?
It is important to ask your dental practitioner before undergoing any treatment. When you consult with experts, they will examine your conditions first and then recommend you a suitable option. Moreover, it is better to fulfill the candidacy criteria before the procedure. According to dental experts, the ideal candidates for this procedure are mentioned below:
People who have minor broken or cracked teeth.
If a person has discoloration and stained teeth.
Having unshaped and unaligned teeth.
A person who wants to get natural-looking results.
If you have gaps in your teeth.
The Expected Results:
According to SKN cosmetics, the results of the composite veneering technique are effective and safest. They will last for at least 5 to 7 years or sometimes more than that if you take good care of your treated teeth. But, of course, the outcomes are also dependent on your habits.
So, it is better to choose a professional dental specialist who performs your veneering technique accurately and skillfully. Further, you need to take good care of your teeth according to the instructions of a specialist.
What Are The Benefits?
There are a lot of benefits if you choose the composite veneering method for your affected teeth. A few of the common benefits are mentioned below:
There is no downtime.
It will show quick, effective results.
Reasonable and less expensive.
It will fix the discoloration of yellow teeth.
Your smile will be enhanced and brighter than before.
It can change the unshaped and unaligned teeth.
They will look natural and easy to remove for the next sitting.
How Will It Perform?
The procedure of Composite Veneers in Islamabad, Rawalpindi & Pakistan is simple to perform. The procedural steps are mentioned below:
Local anesthesia will be required to make the procedure painless and free of discomfort.
The dental practitioner will clean your teeth for preparing the application of capping.
First, the thin layer of enamel will be removed for sticking the material of teeth.
After that, the glue will be applied to the affected teeth to fix the customized resin material.
In the end, the composite veneer will be placed accurately with adjustments to give a proper shape of teeth, as desired by the candidate.
Therefore, the procedure may take your time according to how much your teeth need veneering technique, so it depends on the number of affected teeth.
Aftercare Instructions:
The dental specialist will prescribe you some aftercare instructions according to your daily routine when the procedure will be done. You need to follow these instructions for maintaining your veneers for a long time. These common instructions are:
Brush your teeth daily at least two times a day.
Use prescribed toothpaste and mouth wash.
Try to avoid chewing hard stuff like ice cubes or sweets.
Do not try to open anything from your teeth; this habit will damage the teeth.
These veneers can get stains just like natural teeth, so avoid drinking tea or coffee.
Do not smoke or drinking alcohol.
You need to maintain your oral health as well.
Are They Removable?
Composite dental veneers are a minimally invasive process that can be removed in the future for repairing and replacing with new material compared to porcelain because they are permanent and can't be removed. So yes, it is an ideal option for those who want to improve the appearance of teeth without having a permanent shape or size.
Drawbacks:
Every treatment has its own pros and cons. In this veneering technique, there are few risks that are mentioned below:
These veneers have a thin chip, so you need to be more careful while applying pressure on them.
The lifespan is short, and they can stay for 5 to 8 years only if you take care of them.
Usual complications in this veneer are breaking of caps, the sensitivity of tooth, infection, etc.
About Cost:
The cost of Composite Veneers in Islamabad, Rawalpindi & Pakistan depends on factors that can affect the actual price of treatment. These are mentioned below:
The dental specialist fee.
Clinical location and reputation.
The method is chosen.
Other supporting charges.
Furthermore, if someone wants to know more about cost-related details then contact us anytime.
Schedule An Appointment With Us!
Therefore, it is an easy and less expensive veneering technique that will fix your teeth effectively and safely. If you want to get treatment of dental composite veneers, then feel free to consult SKN cosmetics for it. We will provide you with amazing services and satisfying results.