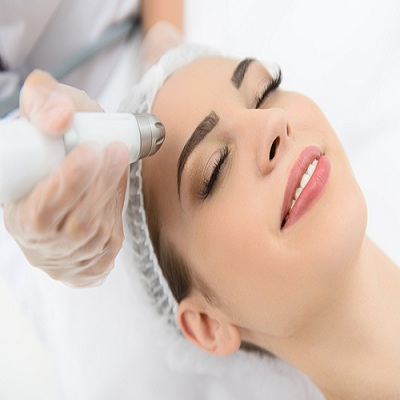 Generally, in the world of medical sciences, many procedures are performed non-invasively and people are getting inspired through such treatments. Most of the clients always prefer non-invasive treatments due to their painless and effective procedures. Most clinics are still offering surgical procedure where it has a lot of reasons for failure and high-cost factor. This article will cover the Non-Invasive Treatments in Islamabad, Rawalpindi and Pakistan. Read more for further knowledge.
What Are Non-Invasive Treatments?
A procedure is performed by the practitioner without any incision or interaction of internal parts of the body, in other words, there is no need for any big surgery in such procedure. It is a perfect and effective way to perform any process without pain and any cut, most people prefer non-invasive treatment. There will be no need to remove any tissue etc. in such treatments, these are performed by specific tools and machinery.
Types of Non-Invasive Treatments:
According to SKN cosmetics, we offer many non-invasive treatments at our clinic with reasonable cost and effective results.
Liposuction:
It is a non-invasive procedure of fat reduction through a device, the results are immediate and have a lot of benefits.
Rhinoplasty:
This procedure is known as a non-surgical nose job which is performed by an expert practitioner for correction of nose shape and other issues.
Laser Hair Removal:
An amazing cosmetic procedure that will remove unwanted hair through an effective laser, it also can be performed on different areas of the body.
Chemical Peels:
A procedure for facial effectiveness is known as the chemical peel process which is performed on the face, neck, hands, underarms, etc. through a chemical method, the skin will be renewed and glow like a fresh skin tone.
Laser Facial Treatment:
It is a non-invasive treatment that is performed on the face for rejuvenating skin, reducing sunspots & dark spots, blackheads, renew skin, and many more. The results are immediate and multiple sessions are also can be done.
Botox Injections:
The most demanding treatment which is used for enhancing and improving facial features is Botox injections. It is performed by an expert practitioner and fills the areas of the face where the need for some volume.
The Benefits Of The Non-Invasive Procedure?
There are a lot of benefits and advantages of non-invasive treatments. You will be satisfied when you undergo such a procedure. A few of them are as follows:
Painless treatment
Faster recovery
Small incisions
Reduced scarring
Higher accuracy rate
Less risky procedure
No bleeding, stitches, or scars
No hospital stays
Affordable cost
The Outcome of Non-Invasive Surgeries:
According to SKN cosmetic, the Non-Invasive Treatments in Islamabad, Rawalpindi and Pakistan gives miraculous and amazingly long-lasting result to every candidate. Our clients always obtained expected and desired outcomes and get satisfied. Different non-invasive surgeries have different duration of outcomes and recovery times. It also depends on the candidates and how they keep maintaining the results. We have before and after photos of such surgeries to showing our candidates the outcomes, they will obtain.
Cost:
The non-invasive surgeries are performed at a reasonable and affordable cost and few factors might affect the cost, such as:
The experienced and expert practitioner
Location or area of the clinic
The reputation of the clinic
Multiple session requirements
Methods that are chosen
Further, if someone wants to know the overall cost of the required procedure, contact us for more information. Our skilful and expert team will guide you with helpful details.
Book an Appointment!
If you want to know more about Non-Invasive Treatments in Islamabad, Rawalpindi and Pakistan, feel free to consult SKN cosmetic for more details. We are offering a variety of non-invasive surgeries which are effective and with long-lasting outcomes