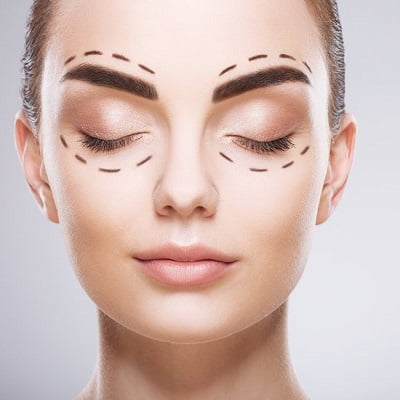 Eyelid Surgery in Islamabad:
This surgical procedure is one of the extraordinary corrective techniques that add perfection to show more admirable eyes. The treatment includes a careful strategy that is performed to enhance the presence of the upper/lower eyelid or once in a while both. Additional skin and lumps are normally expelled for disposing of looseness and hanging eyelids. Corrective Eyelid Surgery in Islamabad, Rawalpindi is likewise considered to blur dark circles that generally show up in view of stress, heredity, unbalanced diet, and numerous different reasons. This treatment is helping a substantial number of people each year in improving their look by controlling maturing signs.
Results and Benefits:
Benefits:
Uses safe and powerful strategy
Gives a more cautioning facial profile
Improves generally physical appearance
Eradicate folds that aggravate the regular shape of eye covers
Enhances eyelids reestablish vision and fade dark circles
Removes undesirable skin that in turn eradicates wrinkle  and creases
Results:
Polished results are normally conveyed by expelling abundant skin from the eyes through Eyelid Surgery in Islamabad. The outcomes are normal and dependable yet can vary among sufferers as each individual is different from one another.  The treatment not only deals with cosmetic concerns but also enhances one's vision that regularly brought through droopy eyelids. A Single medical procedure brings about desired aesthetic results to the sufferer to experience a more youthful look with improved facial appearance.


Cost of Eyelid Surgery or Blepharoplasty:
Blepharoplasty or Eyelid Surgery in Islamabad Pakistan costs typically a little over 65,000 PKR to 110,000 PKR. Additional costs can be considered counting anesthesia, hospital expenses, and surgeon's fees. Medications, medical tests, etc. can also cost you additionally. Fees vary depending upon the type of procedure, so it is wise to consult your doctor for details.
Who Is Candidate?
Eyelid Surgical Treatment in Islamabad, Rawalpindi is accessible for both sexes. There is no particular age restrain for individuals to decide on the treatment yet certain conditions must be remembered that assume huge part in thinking about your candidacy. You are a good candidate for the treatment if:
You are a non-smoker
You ought to be practical in desires
You have additional skin on the eyelids
You are in great physical and mental well-being
Your eyes seem more worn out than you really are
You are not experiencing any genuine ophthalmic condition
Aim of Treatment:
Eyelids are the exceptional component of the face contributing in improved magnificence and allure. At times, people begin to experience the hooding due to unwinding of the skin overage. Eyelid Surgery in Islamabad Pakistan aims to remove droopy skin that makes overlays and to cause breakage of extra fat deposits that gives rise to puffiness in the eyelids. The treatment works to change the shape as well by expelling skin from upper or lower eyelid. Individuals with disabled vision can likewise consider this medical procedure for enhancing vision-related issues too.
Technique We Use:
The treatment includes a method of evacuating overabundance skin and greasy tissues for restoring the eyelids. The cosmetic surgeon at SKN Clinic makes its patient to feel no aggravation during the entire medical procedure as the area of treatment is made numb. Eyelid Surgical Treatment in Islamabad, Rawalpindi involves following steps:
The surgeon starts the procedure by administering local or general anesthesia. By doing so, the patient will feel practically zero inconveniences.
Cuts are made in the creases right above and below the eyelids following the natural lines and are lengthened.
These lines are made with a specific end goal to evacuate droopy skin and greasy tissues that give rise to the occurrence of puffiness.
Following the procedure, an exceptionally advanced device extricates fats and gives methodical appearance to the eyes.
Finally, the incisions are closed by applying stitches and the entire technique gets finished. The treated area is bandaged for better healing.
Recovery:
Patients have a short recovery period after blepharoplasty. Swelling, wounding and redness can be seen that is ordinary. Your specialist may advise you to utilize pillows for propping your head. It will help you in diminishing the swelling. Attempt to abstain from working and practicing for a week or two as they can expand the bloodstream in the face. It might take half a month in blurring the wounding and redness. Oral and topical medicines are endorsed that must be set aside on schedule for showing the signs of improvement.
Schedule a Free Consultation:
When performed by a qualified cosmetic restorative specialist, Eyelid Surgery in Islamabad, Rawalpindi is a safe and remunerating treatment with dependable advantages. SKN Cosmetic Surgery Clinic is giving the most ideal approach to figure out how eyelid medical procedures may help you.  Consult a board-certified cosmetic surgeon today by filling a form.