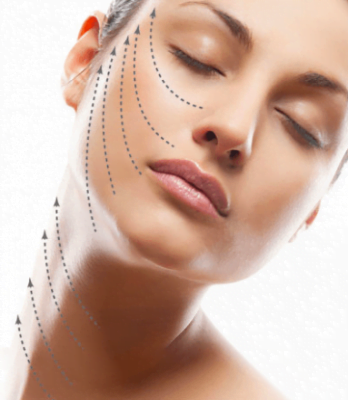 Advancement in medical science has brought many non-invasive procedures to solve a number of skin concerns of people. Among those, Thread Lift in Islamabad, Rawalpindi & Pakistan is becoming popular day by day as it is dealing significantly with major issues of skin – sags, and folds. It works by lifting facial profile, restoring firmness, and raising the levels of collagen & elastin for giving a youthful appearance. It has been also believed that thread lift also tightens the skin and increases blood supply that in turn smooth and glowing texture to the face. Even the cost is quite reasonable that other traditional procedures.
Results and Benefits:
Benefits:
Gives tight and plumper skin
Helps in cosmetic enhancement
Gives the immediate lifted appearance
Restores volume and rejuvenates skin
Neutralizes Chances of Explicit Stretching
Results:
As compared to more intensive techniques, Thread Lift delivers noticeable improvements immediately. It can be a unique quick fix that delivering long-lasting outcomes after treating any area of the face including jawline, cheeks, eye-brows, neck, or malar area (area of cheekbone). Generally, most of the patients of SKN have reported that they achieved lifting and tightening effects of the face. Results vary among individuals and usually last for 12-24 months.

Who Is Candidate?
This cosmetic treatment helps many individuals by rejuvenating their skin. You can be elected for an ideal candidacy of Non-Invasive Thread Lift Treatment if:
You are not under 18
You have drooping facial features
Your facelift effects are wearing off
You've positive assumptions for the treatment
Your aging signs (lines, crow's feet) cause stress
You have weak muscles that are forming hanging skin
Aim of Treatment:
Thread Lift Treatment aims to achieve a redefined and rejuvenated appearance by lifting the skin. It is one of the latest technologies for creating desire facial contour by facial retightening and collagen regeneration. Besides lifting, it also aims to replace the depleted volume of the face that starts to decrease overage.
Cost of Thread Lift:
Thread lift Cost in Islamabad Pakistan ranges from PKR 50,000 to PKR 170,000, depending on the area being treated.
Most cosmetic surgery clinics in Pakistan charge Thread lift by area, nose considered one area, the cheeks second area and full-face the third area. Ultimately, the cost of treating larger areas are relatively higher than smaller ones.
Technique We Use:
The treatment can deliver desired results on its own or can be performed by combining with other minimally invasive procedures for improving skin texture, fine lines, and elasticity as well as gently elevate sagging brows, cheeks, and jowls. Steps involved in carrying out Thread Lift are discussed below that takes 30 minutes to get completed:
The patient is administered under local anesthesia or sedation before starting the procedure.
The cosmetic surgeon creates a very small incision behind the hairline. This type of incision designing doesn't give rise to the visibility of scars.
The created incision allows the surgeon to insert a thread under facial skin with the help of a thick hollow needle.
Normally, five threads are inserted through the incision starting near the cheekbone and other ends of the threads are tied deeper into the facial structures.
Following the procedure, your surgeon further tugs and pulls the thread in an upward position to cause the tightening of loose skin and underlying tissues.
Furthermore, ends are sutured under the surface of the skin to provide structural support.
Once these threads get in place, you won't be able to see and feel them anymore.
Recovery:
Recovery from Thread Lift Treatment is not much intensive. Whereas, other techniques that undergo cutting and rearrangement of facial tissues need many days to completely recover the person.  You may easily follow your regular routine after getting the treatment. A little swelling and bruising may appear. But not to worry it is normal. Your doctor will recommend using ice packs on the area of treatment to come up with these side-effects. You will be back to full functionality after a week.
Schedule a Free Consultation:
Go for Thread Lift Treatment in Islamabad, Rawalpindi & Pakistan as it is one of the economical alternatives to surgical facelift techniques. Once you decide for getting treatment, the next step is to consult professional cosmetic surgeons at SKN Clinic by filling the given form. He will provide you the required information about the procedure, cost, and side effects if any, before going for the treatment.