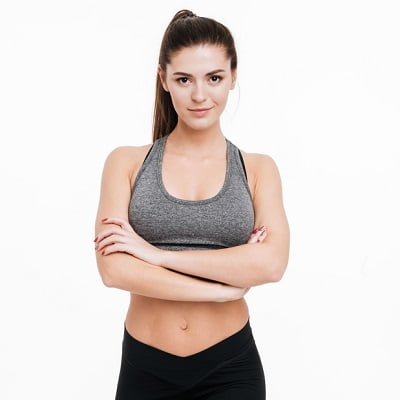 Being a woman demands beauty and it only lies in body look because physical appearance adds a lot of confidence in individuals. The right appearance allows a person to feel great, inside, and out. Some women are blessed to have accurate breast shape otherwise many are unlucky and they are struggling very hard. If there is a problem with how one looks, it can really dampen the spirit. One of the issues a lot of women face is the size and shape of their breasts. Many times, their bosom is affected over a period owing to a number of issues.
However, there are many effective treatments where you can get according to your desired look. Breast Augmentation in Islamabad, Rawalpindi & Pakistan is an ideal solution for many of these ladies. It is a relatively quick solution too. Breast implants are inserted to achieve the desired shape and size. We shall look into it briefly in the following lines.
Breast Augmentation Results:
The results of breast implanting are effective and are quite amazing as you can achieve the shape and size of your preference after the Breast Surgery Clinic Islamabad. You will feel confident and amazing once you're done. It is, however, very important to have realistic expectations since the procedure does have certain limitations as well.
A candidate will start to observe changes in their look right after a couple of months once the swelling subsides accurately. Moreover, it is very important to choose a professional surgeon and suitable type of implants for achieving successful results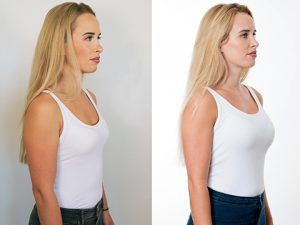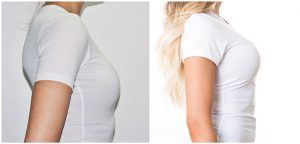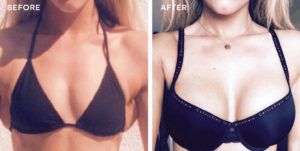 Breast Augmentation Using Implants:
Many women have issues with the size of their breasts. Sometimes the breasts are naturally small, while in other cases, it can be caused due to some kind of trauma. In other cases, it can be something affected by childbirth or weight loss.
However, there are cosmetic procedures that are used to perform for enhancing the breast shape, increase the volume and make it symmetrical shapely. Breast Augmentation with implants is an ideal solution in such situations.
Frequently Asked Questions (FAQs) :
Breast Augmentation Cost:
The Price of Breast Augmentation in Islamabad Pakistan varies from 150,000 PKR to 400,000 PKR. The final Price is decided after consultation with our Breast Specialist. Different implants have different cost rates, mentioned below:
Saline Implants cost is 125,000 PKR to 200,000 PKR.
Silicone Gel Implants cost is 120,000 PKR to 200,000 PKR.
Mentor Implants cost is 140,000 PKR to 190,000 PKR.
Motiva Implants cost is 145,000 PKR to 185,000 PKR.
Moreover, there are some factors that can affect the actual cost of treatment. These are mentioned below:
Professional surgeon's fee.
Location and reputation of the clinic.
Implant types.
Checkup sessions.
Other supporting charges.
Furthermore, if you want to know more about cost-related queries then feel free to contact our team for knowing more information related to the treatment
Types of Breast Implants in Islamabad:
According to SKN cosmetics, there are four effective types of implants that are used for breast augmentation. These types are mentioned below:
Saline Implants: It is a type that is fairly and commonly used. Also, they are very safe as they are filled with saline water. The major benefit of such implants is that they are inserted as empty and can filler later. So that is how your surgeon can enhance the volume according to your desired results.
Silicone Gel Implants: These implants give a natural feel to the breast and are useful for patients of 22 years of age or older. However, they do carry the risk of a leak. So it may require to get replaced before facing any issues.
Mentor Implants: Implants that have cohesive gel in them and give you a very natural look to the bosom. Such implants are always comes with smooth and soft surface shell.
Motiva Implants: Last but not least, Motiva implants have special micro and nano texturing to give a very natural feel and appearance to the breasts. Also, it provides excellent safety and you will enjoy the look.
Quick Facts:
There are some basic quick facts that every candidate should know about breast augmentation using implants. These are mentioned below:
The total duration for the procedure is 1 to 2 hours.
It will require General Anesthesia.
You may need time off work for 1 to 2 weeks.
A hospital stay may depend on the candidate otherwise overnight stay is necessary.
You can take shower after 1 week of surgery.
Exercise and physical activities – after 5 to 6 weeks.
Bras and garments are worn for 1 to 2 months.
It will take 6 weeks to fully recover.
You must sleep in a back position for 2 weeks.
Final results will be achieved after 4 weeks.
To know more about these facts, you can read the further details on this page or you can consult our experts anytime according to your desire.
   
Benefits:
There are tremendous benefits that a candidate will obtain after successful implanting surgery. Some of the common benefits are mentioned below:
It will enhance the volume of the breast.
The procedure will make the shape accurate.
The curves will be contoured of the breast.
It will boost up your self-confidence and self-esteem.
Beneficial for those women who don't enjoy clothing options.
Suitable Candidates:
Generally, the best candidates for Breast Augmentation in Islamabad, Rawalpindi & Pakistan are apparently those women who need chances in their breasts according to their desires. However, the criteria are mentioned below:
A candidate should be 18 plus. Physically and mentally good in health.
Those who have naturally small volume breasts.
You must not be a breastfeeding mother or pregnant.
For modifying the look of the dull breast.
If your breast has been affected by any trauma or weight loss.
Preparation for the Treatment:
When you completely decided to get the breast augmentation treatment, our expert will examine the candidate's condition and recommend a few precautions because it is necessary to follow the step even before the surgery. However, there are certain preparation instructions which are mentioned below:
It may require your medical history.
Avoid the use of blood-thinning medication before the procedure.
Stop using certain vitamins such as vitamin E and others.
Do not smoke cigarettes or drink alcohol as it causes poor recovery.
Keep your food routine maintained and drink water as much.
Take a deep shower because you will not able to take it for a few weeks after surgery.
Procedure:
On the day of the procedure, it is necessary to come on time and prepare yourself for it. However, the procedure will be performed under general anesthesia and the procedure may depend upon what type of implant is performed. The procedural steps are mentioned below:
First, the surgeon will clean and mark up the treating area.
After that, general anesthesia will be administered.
When candidates completely get the effect of anesthesia, the incision will be made (Few types of the incision will make according to the candidate's requirement but our surgeon always try to keep the incision minimal and less visible).
Then, the surgeon will make the necessary space and insert the (chosen) implants.
In the end, the area will be stitched and the candidate will shift into the recovery room.
The total duration of the procedure will be 1 hour or depends. After the subsided of anesthesia, you can go home safely with prescribed instructions for care.
Aftercare Instructions:
It is very important for any surgery to take good care of the treated area after the procedure. Your surgeon will prescribe you some aftercare instructions according to your health and treatment type. Do not miss any care instruction otherwise it may affect you. However, the common post-care instructions are mentioned below:
You must wear the surgical bra for a few days.
Do not perform any type of physical activity for at least a few weeks.
It is necessary to sleep in a straight position and on your back after surgery.
Take bed rest for a few days and do not go to work until 2 to 3 weeks.
Do not use blood thinners even after the procedure.
If you feel any serious and unusual pain then inform your surgeon immediately.
Do eat healthy foods with a good routine.
Avoid going out in direct sunlight.
Use prescribed medications and antibiotics.
Recovery:
No doubt, your surgery will take some time to get heal and by following post-care instructions. The average time in breast augmentation treatment is 5 to 6 weeks. The pain and swelling are common after the surgery, so the pain will subside within 6 to 10 days. That is why our expert recommends to take rest and do not go for work in these days. Your stitches will be removed after 7 to 8 days and you will feel relaxed after removing them. After 1 to 2 months, you will get proper results.
Side Effects:
As we know, every treatment has minor side effects because it is an obvious thing that we are making some changes in the body and it takes time for adjusting. However, there are a few side effects that are temporary and will be solved after some time. Such as:
Pain.
Swelling.
Irritation.
Infection.
Numbness.
Implant leakage.
Furthermore, we advise you to not get worried about it and these are temporary. The medication and antibiotics will solve the risks as soon as possible. Otherwise, it is very important to choose the board-certified surgeon for avoiding the worst surgery.
Why choose us?
So, if you want to consider this treatment for improvement and enhancement of your body look then feel free to consult SKN cosmetics for breast augmentation using implants. Moreover, if you choose us, we have professional and skilful surgeons who perform such surgeries carefully and successfully. We are offering effective and best treatments at an affordable cost. So, we are here to provide you with the best!