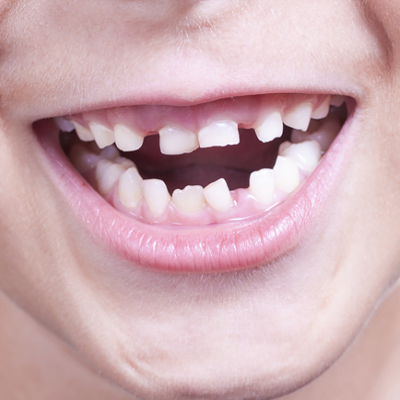 A confident, bright, and perfect smile speak volumes about your personality. Some people are blessed with naturally, perfectly aligned teeth while others face issues like teeth gaps. If there is a gap between one's teeth, it usually becomes a trigger for low self-worth and feeling less attractive. Indeed if there's a noticeable gap between your teeth, this page is just for you to read. When this gap is especially in your front teeth, it's hard to smile confidently as it becomes visible. Closing gaps and concealing them are common requests of patients at SKN Dental Clinic. There are many options available that can fit their goals and budget.
Also known as diastema, this is considered as a dental disorder. Such problems can really bring down your self-esteem when dealing with the public or taking pictures. If you are facing any of the issues we've mentioned, it means that it is your sign to seek a cost-effective, time-saving and reliable dental treatment. Guess what? We have got you covered!
Best Teeth Gap Filling in Islamabad:
Treatment options of several kinds are available. They depend on the gap between your teeth usually. There are several procedures that you can look into. This article covers a few which are available Dental Gap Filling Treatments in Islamabad Pakistan:
Dental Bonding:
The dental bonding treatment is affordable, and also doesn't take much time. The dentist will use a resin-like material to fill the gap between your teeth. They will then use a special kind of light to harden the resin and make it look natural. This treatment is well reliable, but the resin is not safe from staining. Extensive care is required to maintain the white color of the filled area.
Invisalign braces:
These are the kind of braces that are invisible. Yes you read that right! These do not show and do not allow any hindrance in your beauty. They are literally invisible and can serve the purpose of braces easily. Invisalign helps to fill the gap of your teeth more easily. They are clear aligners that have no color and fix on the teeth to fill the gap between them. Such treatment is comparatively expensive than other teeth gap filling treatments.
Veneers:
Veneers are porcelain-based teeth gap filling materials. The biggest advantage to this kind of treatment is that it is highly cost-effective and less time-consuming. This treatment falls into the cosmetic dentistry option, as with porcelain veneers, there is the possibility of improvising changes in your teeth as well besides gap filling. Another type of veneer is composite veneers. Porcelain veneers are comparatively stronger and more durable than composite ones.
Retainers:
Retainers are the least costly out of all the teeth gap-filling methods. They are used to simply align the teeth, usually temporarily, but also prove to be very effective in filling the gap between them. Even though it is affordable and highly cost-effective, it takes a long time to align teeth with this method. Aligners might also require you to wear them occasionally to maintain the alignment of the teeth.
Implants:
Another dental procedure tends to fill gaps between your teeth. This method is perfect for someone with large gaps between their teeth. They can have their teeth replaced this way to minimize the gap. The replacement of teeth is done with dental crowns, bridges, and dentures.
These kinds of implants can either be permanent, or removable teeth that match with your natural teeth. During this treatment, an enamel tooth (artificial) is inserted into your gum or bone. Dentists are performing Best Teeth Gap Filling in Islamabad, Rawalpindi & Pakistan with great skill.
Orthodontic Treatment:
This treatment can be opted by assessing your teeth first and checking its suitability. The reason is that to close one gap, there will be multiple gaps created between your teeth which will be unnoticeable, but might not be the perfect treatment for some.
Braces are a well-known and common dental treatment that is used to align teeth. This feature can also be used to fill gaps between the teeth. The downside is only that braces, or orthodontic treatment take longer than other treatments and need to be worn for up to 2-3 years.
What is The Cost of Teeth Gap Filling?
The cost varies greatly based on the kind of procedure you are given. It could range anywhere between 15000 PKR to 35000 PKR for you. Some dental treatments might also allow paying in installments. The cost also varies greatly along with the expertise of the dentist you are seeing, the hospital fee, the amount of material used in your procedure, and the time taken to have your procedure done. The dentist will be able to tell you all these details and create a dental plan which will be specific to you.
What Can I Expect When I Come for Teeth Gap Filling?
If you are looking forward to the right treatment for your dental gap, SKN has a team of reliable, and experts in their field. The dentist that you will make an appointment with, will assess you and devise the best treatment plan for you. The treatment plan will be completely personalized as dental problems vary from person to person.