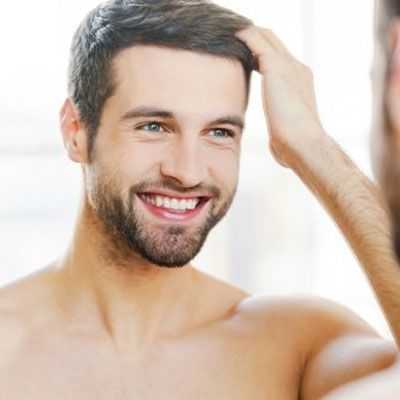 What is FUE Hair Transplant?
FUE hair transplant in Islamabad also known as Follicular Unit Extraction is a non-invasive hair restoration technique that can miraculously transform your looks in one go. You no longer have to undergo extremely invasive techniques to acquire your crowning glory back. FUE hair transplant helps you to achieve a fuller and thicker head of hair without undergoing extensive downtime and recovery phase.

Is This Treatment Right For You?
Before you get super excited about undergoing FUE Hair Transplant in Islamabad & Rawalpindi it is worthwhile to understand whether this treatment is the right fit for you or not. Here is a list of attributes you need to consider before undergoing the treatment:
Donor Hair Supply- Unlike FUT hair transplant, you can undergo Follicular Unit Extraction Islamabad & Pakistan even if you don't have enough donor hair supply on your scalp. With FUE, hair can be extracted from any part of the body and implanted on your scalp
Condition of Hair Loss- If your hair loss is progressive, you cannot undergo an FUE  unless your fall stops completely so go for PRP in Islamabad to get back your lost hair.
The elasticity of Scalp-Unlike other hair restoration techniques, even if you do not have sufficient laxity in your scalp, you can still undergo Follicular Unit Extraction Transplant
Facial Hair Transplant- If you want to sport a more masculine look, FUE is the best technique for having a thick beard and mustache
Results for FUE Transplant:
Results of Hair Transplant in Islamabad are absolutely spectacular. You will restore your hair without the downfalls of the extensive recovery period and linear scarring. You will lose your hair after a month of hair transplant. Do not worry as it is a temporary side effect known as shock loss. Within a period of three months, your hair will grow back and you will be able to revive a full head of hair in six months. The transplanted hair will look as natural as your actual hair and will stay on your scalp for life. Transplanted hair continues to grow like normal hair. It is the best option for curing your baldness and reviving up your confidence.

Goals:
Best FUE Treatment in Islamabad, Rawalpindi & Pakistan aims at:
Helping you restore your hair.
It helps you to avoid linear scaring.
It provides maximum results in minimum downtime.
FUE Hair Transplant Techniques:
With FUE Hair Treatment Islamabad, Pakistan, two main techniques are used:
Manual FUE- It allows the surgeon to extract hair manually, one after the other
Motorized FUE- It allows speedy graft extraction because it uses the automated punch tool
Pre-Surgical Care:
Pre-Procedural Care is an essential aspect of hair restoration surgery. Here is a list of general precautions you must follow before the treatment:
Do not consume any blood-thinning medications for at least two weeks prior to the FUE
Quit smoking for at least a month before the surgery
Quit alcohol consumption for a few weeks before the treatment
Fill in all your prescriptions ahead of time
Procedure:
Follicular Unit Extraction is a simple lunch hour procedure that revives your hair without extensive downtime and recovery phase. Here is a brief insight into the procedure:
The donor area is prepared by shaving off the hair and treatment area is marked properly
Afterward, local anesthesia is administered to the scalp to make the hair transplant a pain free procedure
Donor's hair is extracted with the help of a punching tool with less than 0.1mm diameter
After the grafts are extracted, they are trimmed to the desired length
Local anesthesia is administered to the recipient's area and tiny incisions are made
Grafts are inserted into these incisions and specified angles to produce natural looking results

Post-Surgical Care:
Post-Surgical Care plays an important role in Follicular Unit Extraction hair transplant. It allows you to heal quickly and produce desired results. Here is a list of few things to consider:
You will experience a sore scalp after the FUE & FUT Surgery
Make use of cold compressions to alleviate swelling and discomfort
Ensure to take pain killers regularly to avoid experiencing any pain after the procedure
Sleep upright for at least a week
Limit your sun exposure and wear a hat while going out
Do not pick at your scabs
Avoid scratching and touching your scalp excessively
Benefits of FUE:
There are endless benefits to Follicular Unit Extraction. Here is a list of few of the most prominent ones:
It is a minimally invasive procedure and you won't have to undergo any cuts and stitches
It is a scar-free procedure; you won't experience linear scarring with this technique
It allows usage of body hair for FUE hair transplant in Islamabad if you do not have enough hair on your scalp
You will be able to go back to work a few days after the surgery and will be healed in a matter of one week
It is a pain-free procedure. You won't experience any pain or discomfort during the procedure or after it as well