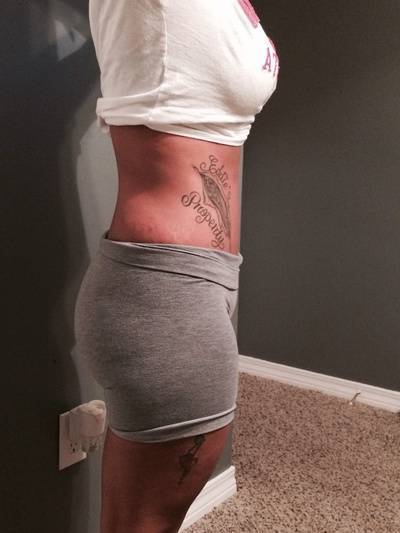 Smooth, well-defined and firmer abdomen is a symbol of beautifully contoured body profile. Abdominoplasty commonly called as Tummy tuck, is coming forward by providing cosmetic solution to people who don't like their body shape. The treatment works by removing excess fat and loosely bound skin from middle and lower abdomen. This causes tightening of abdominal muscles leading to reduced appearance of protruding posture. Remember, this technique isn't preferred for body weight loss.
Results and Benefits:
Benefits:
Reshapes the contour of belly area
Builds up more exercise tolerance
Strengthen and tighten abdominal muscles
Corrects saggy skin and removes stretch marks
Aids in getting improved body posture and tone
Results:
More rigid and smooth tummy is achieved, lasting for long. Depending on expertise of surgeon, technique and equipment used, patients come up with noticeable changes. Muscles of abdominal wall tighten that have lax over time. Final results of tummy tuck are observed after complete internal healing process.
Who Is Candidate?
This cosmetic procedure is suitable for men and women who wish to get flat, slim and smooth tummy. You can be an ideal candidate for the procedure if:
You are not a sufferer of skin allergy
You are mentally and physically stable
You are unhappy with the texture of abdomen
You are non-smoker and don't intake alcoholic drinks
You truly expect positive outcomes from the treatment
You have unattractive loose skin around abdominal region
Aim of Treatment:
Tummy tuck Treatment in Rawalpindi & Islamabad, following removal of excess and fats aims to help millions of patients by providing enhanced physical appearance. This is achieved by tightening skin tissues and muscles of the abdominal wall. The major goal is to reveal properly shaped and well-contoured waist with quicker recovery. By attaining desired cosmetic goals, abdominoplasty is progressing throughout the world with high satisfaction rate.
Technique We Use:
In order to achieve desired results, the surgery can take about 4-5 hours. Complete abdominoplasty or partial/mini abdominoplasty is carried out depending on the patient's condition. Steps involved are:
Applying anesthesia :
Patient is administered under general anesthesia. This is done to cause numbness. Patient is made unconscious from the environment. This step helps in carrying out the procedure with no discomfort.
Incision creation:
Small incision is created horizontally in between the public hairline and belly button. Surgeon gives proper shape to the incision and position it accurately and precisely that depends on the amount of skin removal. Following the procedure, second incision is made in the upper abdomen. This is done for pulling down the skin. The excess skin is trimmed with the help of a medical equipment and the surrounding skin is sutured.
Opening of belly button:
Once the incisions are created and saggy skin is eradicated, it gives rise to the opening of new belly button. Belly button is further cracked and sutured into definite position.
Incision closure:
Incisions are made closed with the help of sutures, tapes and clips. The whole procedure completes and results in perfectly contoured abdomen.
Recovery:
Once the treatment is done, patient feels mild swelling, bruising, and little changes in sensation which settle down within 2-3 days. Heavy exercises are usually restricted. Sufferer can return to daily activities after 2 weeks of treatment. Compression wearing is advised for better healing and keeping the blood flow normal. Stitches are not required to be removed as they get dissolve themselves.
Schedule A Free Consultation:
SKN cosmetic surgery is offering cosmetic tummy tuck treatment that makes the procedure more appealing for people. Interested patients should discuss the procedure in detail with expert surgeon and consider all the advice before deciding whether to undergo surgery. Our board-certified surgeons have years of experience performing Tummy tuck Treatment in Rawalpindi & Islamabad, and are happy to help you in achieving the appearance you want. Fill in the consultation form and book your appointment today.
Fill in the form to get Consultation
We'll call you back within 15 minutes