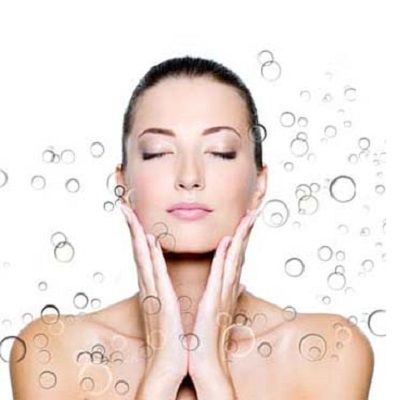 What is an Oxygen Facial?
Oxygen is a necessary part of our lives, however, due to current environmental conditions, we don't get enough oxygen for our skin and body as it's required. The oxygen facial delivers a sufficient amount of oxygen to keep our skin hydrated, wrinkle-free, and glowing by the use of a machine that sprays oxygen on the upper layer of your skin. The applied oxygen contains different minerals and that are required to make your skin smooth and attractive. Most of the celebrities including Madonna prefer this facial treatment because of its tremendous benefits and non-invasiveness.
Are you a Right Candidate?
Oxygen Facial in Islamabad, Rawalpindi & Pakistan is the effective treatment for all skin types, however, it doesn't require several instructions to become an applicant for this, but somehow before you go for this procedure read the below instructions to make sure whether you're a good candidate or not.
If you desire painless skincare treatment
If you're not a smoker or drug addict
If you're facing dull and patchy skin
If you have two-toned skin
If you're tired of large pores
If you cannot wait for long-period to get desired skin results
Results:
Oxygen facial delivers the glowing and spotless skin within some time however, like any other facial treatment the results are temporary and frequent sittings are required to maintain these outcomes. If you go for only one session then results will last for 5 or 6 days. People usually prefer this facial treatment before their special day because of its speedy outcomes although the effect of this treatment can be maintained for a long time by avoiding sun exposure and maintaining a healthy diet.
Preparation:
Preparing for any treatment will lead you to successful outcomes, before having this treatment some instructions needs to be followed:
Avoid cosmetics
Stop the intake of regular medications
Avoid sun exposure
Don't even use moisturizer without asking from your practitioner
Go for the treatment with clean skin
Procedure:
The process of oxygen facial is quick and safe, it can take almost half an hour. This treatment is performed by examining your skin details with the specialized cosmetic practitioner and the most suitable serum is selected according to your skin condition. At first, your skin is cleaned to attain maximum benefits then selected serum is applied on your face gently however the oxygen is used through the device called 'airbrush' however, oxygen mixed with serum is absorbed in skin pores which will make your skin hydrated, even-toned, glowing and fresh. The type of serum always varies depending upon your skin health.
Aftercare:
Every person has a different skin condition, you should consult your practitioner after the procedure for some specific guidelines depending upon your skin health, however, some major instructions need to be followed by everyone to maintain flawless skin:
Don't rub your skin for a few weeks
Avoid all types of make-ups
Your skin must be moisturized with the moisturizer prescribed by the doctor
Avoid sun exposure
Avoid home remedies
Benefits:
Oxygen increases the elasticity of your skin, the majority of the people demand this non-surgical procedure because of its huge amount of benefits, and some crucial ones include:
Different types of skin conditions can be treated with this treatment like sunburn, dark spots, dead skin, etc.
There is no use of chemicals in this procedure
It doesn't require injections to be injected
Painless, quick procedure
This facial is effective for all skin types
You can easily get rid of extremely dry or oily skin
Moisturizes your skin
It has no side effects
Instant outcomes
It doesn't require long recovery periods
Cost:
The cost of Oxygen Facials in Islamabad, Rawalpindi & Pakistan varies from clinic to clinic. SKN Cosmetics and Plastic Surgery clinic provide the best oxygen facials at reasonable rates. However the major factor of cost is the type of serum you use because each serum has a different market price, some common ones include:
Skin condition
The number of sessions you take
Location of clinic
Why choose us?
Beauty is all about grooming, if you want your skin to be moisturized, healthy, and flawless with painless procedure Oxygen Facials are the best choice at our clinic, you can feel free to contact SKN Cosmetics & Plastic Surgery clinic to consider Oxygen Facial in Islamabad, Rawalpindi & Pakistan.