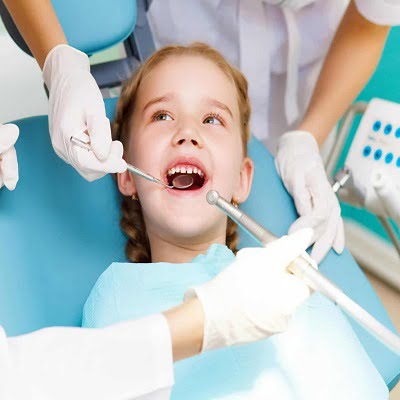 If you are a parent of little uncontrollable children or experiencing their teeth issues then you need to get worried about their health. A child's habit is to eat sweet things and don't take good care of their oral health. That is why; their teeth get affected by cavities, decay or other gums issues.
Therefore, if you are worried and want to solve your children's oral health issues then you may require the Best Pediatric Dentist in Islamabad, Rawalpindi & Pakistan. SKN Cosmetics are one of the reputable clinics that have experienced and professional pediatric dentist that better know how to deal with such children's issues and their habits. Read this blog post to know more about it.
An Overview:
Oral health is very important whether you are 8 or 80. Just like you need a general professional to maintain your general health you also need a dentist to maintain your oral health. A pediatric dentist is dedicated to fulfilling the oral care needs of children from early years to their teenage. They have the necessary expertise and experience to diagnose and treat a broad range of oral diseases and conditions.
A pediatric dentist takes care of the child's teeth whitening, gums, and mouth by utilizing his experience and skills. Most of the families who have young children consider them to fulfilling the oral care needs of their children. It can be adapted if the child has teeth development issues, periodontal (gum) diseases, etc. Almost all oral conditions are preventive and treatable at their early stages. Sometimes, the fear of needles for some children becomes so intense that they refuse to receive necessary dentistry treatments.
Frequently Asked Questions (FAQs)
Pediatric Dental Care:
According to SKN cosmetics, we try to comfort the child by providing a friendly environment and attitude by our practitioners. The way to become a pediatric dentist is long and challenging. A student must complete a minimum of two years of training to gain a license as a professional pediatric dentist.
Since every child is different from the other, we have a wide number of approaches to provide the child, the needed dental treatment. Quality dental care, Braces, sterilization and child's comfort are our top priorities.
Who is Pediatric Dentist?
A Pediatric dentist is the one who treats the children by accurately accessing a child's developmental level, temperament, and dental attitudes. They have enough expertise and skills to treat all the dental problems of the children. Every dentist should be aware of the dental history of the child before choosing any treatment option. The primary focus of all of them is on prevention and treatment. Along with the training they also conduct thorough research to develop advanced methods of preventing oral health issues in children.
Best Child Dentist in Islamabad:
According to SKN cosmetics, the Best Pediatric Dentist in Islamabad, Rawalpindi & Pakistan is Dr. Usama Ghauri. He is an expert pediatric dental specialist as well as he has friendly nature which is the most important factor to deal the children's behavior. We are here to perform every type of child's teeth problems and provide amazing treatments with effective and long-lasting results.
What are the Responsibilities?
Some noteworthy responsibilities of a pediatric dentist are mentioned below:
Diagnose oral diseases and formulate a plan to restore the oral health.
Examine the development of the teeth and jaws.
Special counselling on diet.
Repair of tooth cavities or defects.
Emergency dental care.
Provide preventive dental care to the infants.
Care for dental injuries.
Space management as inadequate space management can cause severe problems.
Treat odontogenic infection.
The First Dental Visit:
There are many parents all around the globe who are not sure about when to take a child to the dentist. It is advised to bring the child for the first visit when his first tooth breaks out in the mouth. In most babies, the teeth don't erupt until they are 5 to 6 months old.
Infant dental care is very important from the beginning. The parents have to make sure that their child's teeth and gums are properly cleaned. In some situations, the delay in dental care leads to chronic pain and other congenital diseases.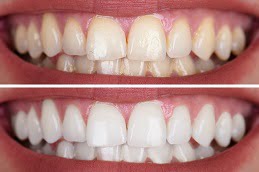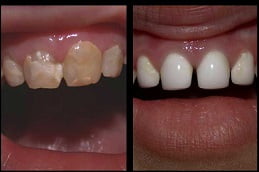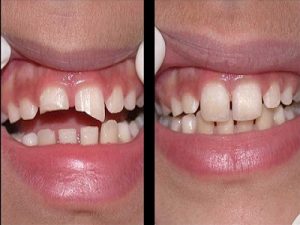 How To Choose the Best Pediatric Dentist?
Good oral care of your child is as important as other parental responsibilities. Children's teeth are more susceptible to cavities and fractures as compared to adults. The Pediatric dentist is similar to a general dentist in so many ways. The only thing that makes him distinct from a general dentist is the certification training they need on how to deal with the children.
There are many factors you have to consider while choosing the right Pediatric Dentist. The pediatric dentists at our clinic:
Doctor's are qualified and certified.
Should have an active license to practice.
Having good behavioral and management skills.
To have sufficient knowledge of the procedures and updates.
Should be a well-equipped dental clinic.
Why Choose Us?
The Pediatric Dentist in Islamabad, Rawalpindi & Pakistan knows all the tricks of treating children to make them comfortable during any dental care procedure. We are offering you a wide range of treatment options, along with the expertise and training of our professionals. We assure you that our expert pediatrician will provide the best possible oral health care to your child.