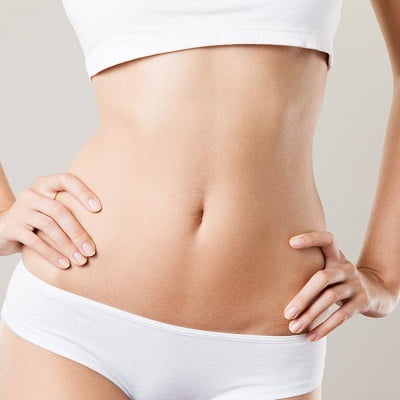 With time, the proportion of obesity is increasing all around the globe grossly. Obesity is defined as an excess amount of fats on a body one carries with himself. According to World Health Organization (WHO), the Body Mass Index (BMI) greater than or equal to 30, lead to obesity. Obesity commonly occurs due to excessive consumption of calories which results in a huge amount of fats in the body especially, in the lower abdominal part. However every male and female want to remove these unwanted fats along with the unshaped body. For this purpose, several surgical methods are applied, one of which is Circumferential Abdominoplasty.
What Is Circumferential Abdominoplasty?
Circumferential Abdominoplasty in Islamabad, Rawalpindi & Pakistan is also known as Tummy Tuck is a surgical procedure that helps to remove the fatty skin from the belly button to a pubic area by placing a Cut below a bikini line. That consequently narrows the waist and trims the body's fatty tissues. Advancements in such surgeries with higher accuracy rate have made possible for both male and female to achieve a shapely and tighter middle midriff in cases where,
Excessive weight loss has led to more skin.
Weakened abdominal wall.
Exercise regimes couldn't result in the desired shape.
The Pregnancy period left the body with unwanted stretch marks.
When To Go For Circumferential Abdominoplasty Treatment?
When
Variety of diet plans and exercises fail to achieve the desired waistline
Your confidence is decreasing daily.
You cannot think positively regarding your body and when nothing can help you out.
Then is the right time to decide and opt for a circumferential abdominoplasty.
Cost Of Circumferential Abdominoplasty:
The Cost of Circumferential abdominoplasty in Islamabad ranges from 200,000 PKR to 450,000 PKR which varies from clinic to clinic.
Preparation For Circumferential Abdominoplasty Surgery:
The person who is going to ought circumferential surgery must keep in mind the following guidelines.
Quit smoking before 2 weeks of surgery.
Eat healthy to cope up with the weakness caused by surgery.
Avoid any liquor utilization at least seven days before the treatment.
Procedure Of Circumferential Abdominoplasty:
In circumferential abdominoplasty, the incision will circumferentially expand around the trunk. This incision will lift the thighs and hips and remove excess fats from the lower abdomen. That yields effective sculpt to the waistline and flat stomach.
Performance Time Of Circumferential Abdominoplasty Surgery:
The Circumferential Abdominoplasty in Islamabad, Rawalpindi & Pakistan is performed usually in 4 to 5 hours. You need to stay one night in the clinic, under observance after the procedure.
Advantages Of Circumferential Abdominoplasty:
One can attain the following advantages if one undergoes the procedure of circumferential abdominoplasty.
Healthy Lifestyle.
Free from the bulgy stomach.
Tightening of abdominal muscle.
Restore stomach to its primal position after pregnancy.
Increase stamina for exercise to remain physically fit.
Gaining confidence back in your body.
Side Effects:
Temporary swelling on the treated area.
Little pain.
Some sort of contraction may also occur.
Fatigue and panic
Appropriate Candidates:
Not a carrier of any fatal disease.
You have saggy and bulgy stomach skin.
Your stomach has stubborn fat that doesn't disappear even after strong diet and exercise regimes.
You have stretch blemishes.
Circumferential Abdominoplasty Requires Patience:
The Circumferential Abdominoplasty in Islamabad, Rawalpindi & Pakistan procedure needs patience from a patient as it takes around 2 to 3 weeks to heal. Since the incision runs from hip to hip, it may create fatigue but nothing to worry about as it is normal.
Post-Surgery Period:
These points should be kept in mind after surgery has been done.
Moderate pain can be felt but it will be steadily improved.
Routines activities can be started after 10 to 12 days.
Stitches will be removed within one week.
The incision scars will fade over time but remain visible for years.
It can take a whole year for healing.
Result Duration:
The effect of circumferential abdominoplasty remains permanent if maintenance of weight would be proper.