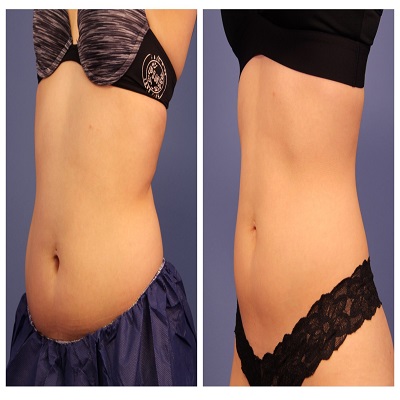 Let's talk about cool sculpturing that what it is? As a human, we all have fats in several areas of our bodies, Coolsculpting in Islamabad, Rawalpindi & Pakistan is product name which is about a fat freezing method and this procedure is also known as Cryolipolysis and nonsurgical process. It's an efficient chubby decreasing procedure and there are no requirements for recovery by time. This type of treatment is known to plan to eliminate abnormal fats as of different parts body. It is a non-surgical medical treatment that helps to get free of an extra fat cell from the depth of the skin. It works by placing some fats into two panels that become breezy fat to a freezing temperature. It reduces 25 to 30 per cent of fats from the human body. By that, many people who decide to have cool sculpting for certain body parts which are:
People who have fats on Different sides of body.
Thighs of the body.
The belly from the body.
Cellulite on the legs.
Fats of arms.
From excess fats underside the chin.
Minor/major sides from the back of the body.
Positive Results:
After the treatment, you will observe the result which will surely start from 2 to 4 weeks after eliminating fat cells from the body. After that, fat cells will be finished from your body and cannot come back. More results will be seen after every coming session. You will enjoy this treatment and after that, there will be no more extra activities for getting fat loss. Besides all this, you will love yourself and it helps to enhance self-confidence in you.
Who Are The Candidates For it?
Coolsculpting is not for every person but if we talk about the same types of people who need to get this process are as following:
People who gained their weight from the ideal weight
People who are weak from inside but have a lot of fats on their bodies
By that, some women cannot get pregnant and want to be pregnant
Different ages are also mattered e.g. from 18 to onwards
People who want to give a contouring shape to the body
Benefits:
As a non-invasive and non-surgical procedure, it has different payback over the usual surgical removal procedures of fat. This treatment is most efficient with some expert and best doctors in our country. They have proper planning about it and more than a few sessions to the highest results and decrease the possibility of side effects. Some of the payback includes:
It's clinically confirmed fat loss procedure.
It is an easy and painless procedure.
You will observe outcomes within 7 to 13 weeks
It is a quick and simple treatment with a natural-looking.
It is a lower-cost treatment than proper surgery.
Preparation for Treatment:
This treatment doesn't want for too much preparation but still candidate/patient should have required a little preparation. Your body must be healthy because this treatment is not about losing weight or something else but there's a way to look fit by reducing body bulges. Eat some light meals before your session. Try to avoid any medication and supplements like aspirin etc because bruising is common after the suction process. The patient should avoid smoking at least before a week from treatment as well. Find something or any activity during the Coolsculpting treatment whether it's watching Netflix or sleep for a while.
Procedure:
Are you ready for the treatment? Let's start it. Your doctor will act by using a handheld device and this device has applicators that are alike to the nozzles of a vacuum cleaner machine. After that, the doctor or assistance uses a common type of gel on the spot which will be treated. That applicator node delivers stable cool to that area. The device will be moving around your skin area during the procedure of suction and freezing technology.
During the procedure, it's very common to feel pulling and to be pinch but otherwise; it may include a little pain as well. After that, massaging the treated area will be done right away for any breakup of cold tissue. Some patients avoid taking a massage.
At Coolsculpting in Islamabad, Rawalpindi & Pakistan, The treatment hardly required 1 to 3 hours and most doctors will take you before and after pictures so that's how you will observe the results.
Aftercare Tips:
After all the treatment, it's important to look after yourself for the desired results. Usually, doctors give instructions and tips of aftercare from session to session. To be comfortable and relax, do follow some tips given below:
You should wear comfortable dresses where you feel comfy.
Keep walking for blood circulation.
You should massage the treated area.
Keep checking yourself.
Drink water more than routine.
Recovery:
You should take it easy because it will not show results immediately but with time. You should check what your body indicates and it will take some little time no recovery after the treatment. Some busy people started their routine work right after it. However, in such cases, little redness or swelling may found on your treated body area. Some effects are typically for short time so relax and enjoy the new YOU.
Consulting:
If you desire to consult about Cool sculpting in Islamabad, Rawalpindi & Pakistan do visit our clinic which is SKN cosmetics.