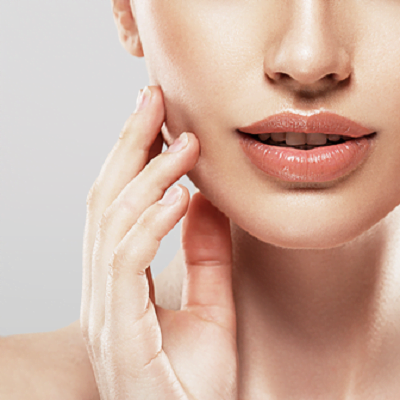 Today, many people under lip augmentation to increase the size of their lips and many undergo Lip Reduction in Islamabad, Pakistan when they feel their lips are too large. The choice of treatment depends on your cosmetic concern. People with plumper lips may feel conscious about how they look. Therefore, SKN Clinic has designed a cosmetic procedure to reduce the size of the lips so get in proportion with the rest of your facial profile that is achieved by removing excess fats and tissues.
Some of Our Best Lip Reduction Results are:
The procedure of removing fats and tissues from the lips has become more popular in Pakistan. It is because of the stigma associated with overdone procedures of lip augmentation Generally, Surgical Lip Reduction in Islamabad, Pakistan delivers permanent results that are usually visible after two-three months. Once large lips are achieved, it helps you to feel and look better and also to overcome any oral complication

Who Is Candidate?
The treatment may help those people who are born with overly full or imbalanced lips as well as people who want to correct previous injection or surgery. You can be an ideal candidate for Lip Reduction in Islamabad Pakistan if:
You are a non-smoker
You are in generally good health
You have naturally larger/plumper lips
You want to improve your overall facial look
You are unhappy with the lip augmentation results
You are having problems with your speech due to the presence of a large lip
Aim of Treatment:
It is true that not everyone wants to achieve or live with natural larger lips. Many of the people feel that their lips show more than the rest of their features which they find it unattractive. Therefore, we are offering Lip Reduction Treatment in Islamabad Pakistan at SKN that aims to remove excess lip tissue and reduce the size of overly large lips. Depending on your aesthetic desires, it can be performed on both lips or only on one.
Technique We Use:
The procedure is performed on an outpatient basis and is administered under local anesthesia. It takes about 30-60 minutes for completing the surgery with successful results. The technique we use involves the following steps:
Initially, anesthesia is administered to numb the lip and reduce the pain to a very minimal level.
The surgeon creates a horizontal incision on the inside of the lip.
He proceeds by removing excess fat and tissues that provide fullness to the lips through the created incision.
Once he is done with the removal of the desired amount of fats, the incision is closed by using sutures.
Recovery:
Little pain and mild swelling might be experienced which settles down by using ice packs and applying prescribed medications. Most of the time, we use dissolvable sutures that will dissolve in 1-2 weeks. Therefore, there is no need to come to the clinic later for removing them. Many of our patients reported that for the first few weeks to even a month, their lips remained tight, numb, and may even fold-in unnaturally when they smiled. Don't take the stress. This is normal. It will take 3-6 months in achieving the final results.
Schedule a Free Consultation:
Lip Reduction in Islamabad, Rawalpindi & Pakistan can improve a person's sense of well being and overall confidence. Fill in the consultation form if you are interested in undergoing treatment at SKN Cosmetic Surgery Clinic. The details of your procedure (both the limitations and the benefits in your particular situation) will be explained to you during your lip reduction consultation with our experienced cosmetic surgeon and team