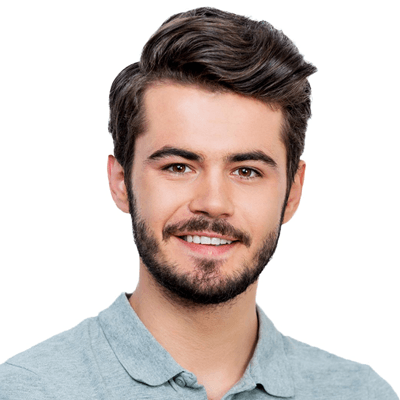 Globally, it is a very common issue of losing hair strands on daily basis. On the other hand, People lost their confidence as soon as bald spots appear on their heads. Life seems hard when this happens, What if you could start life all over again by restoring natural hair growth? Don't worry, there are a lot of hair restorative treatments – Hair Transplant is one of the successful and high-quality solutions that will definitely provide long-lasting growth.
Moreover, in this article, you will learn complete information about Hair Transplant in Islamabad Pakistan including procedure, benefits, results and cost. So, keep reading!
About Hair Transplant:
According to SKN Cosmetics, a minimally invasive procedure that is used to perform for implanting hair follicles of candidate own extracted grafts is known as hair transplanting surgery. It will perform by an expert hair specialist of SKN cosmetic named Dr. Naveed Azhar as it is a delicate procedure that an unprofessional cannot handle.
However, the surgeon will extract the healthy hair follicles usually from the backside of the head and implant them on the patchy or bald areas of the head. It will be done under local anesthesia so no pain will experience during the surgery.
FUT vs. FUE:
In the hair transplanting procedure, there are two techniques that are performed for transplanting hair grafts. These are mentioned below with little details:
FUT – also known as a strip method that is used to perform as extracting a whole strip from the backside of the head and usually implant on bald areas or as a hairline implanting. Moreover, it provides long-lasting results.
FUE – on the other side, FUE hair transplant is an advanced technique of transplanting as compared to FUT because it is performed as extracting individual hair follicles from the backside of the head or beard, etc., and implanting them on empty patchy areas.
Therefore, both techniques are effective and performed under anesthesia but FUE is more advanced as compared to FUT. So, FUE is a more demanding method of transplanting hair.
Quick Facts:
Generally, there are several quick facts that cover all information related to hair transplant surgery. However, you will understand the whole procedure after understanding these facts, such as:
It is a minimally invasive procedure.
The total duration is 4 to 5 hours.
Two Main Methods FUE and FUT can perform.
Performed under Local Anesthesia.
Requires 3 to 5 recovery period for properly healed.
Final results can be seen after 10 to 12 months.
Long-lasting and permanent growth of hair.
It is suitable for men and women who are above age 25.
Use prescribed aftercare instructions after the surgery.
Results:
After the transplanting hair, the results will be effective, dramatic and long-lasting. When the surgeon transplants the hair, it requires a healing process and after 3 to 5 months, the candidate will start to observe the growth of hair. After 10 to 12 months, the candidate may get proper natural hair so it will stay for a lifetime without having other treatments.
However, it is necessary for getting successful results is to take good care of your treated area during the healing process and choose an expert surgeon for the accurate performance of transplanting hair.
Some of our Best Results Here:



Top Benefits:
There are several benefits of hair restorative treatments for those who get this surgery. A few common benefits are mentioned below:
It is a minimally invasive treatment.
The hair will grow naturally and thick.
Quick recovery without any complications.
No major side effects.
Best and permanent solution for baldness.
Improves the density and texture of hair.
Reasonable cost range with a lot of advantages.
It will enhance the quality of your life.
Who Are Suitable Candidates?
At SKN cosmetics, it is necessary to fulfill the candidacy criteria before undergoing any treatment. In the initial consultation, the surgeon will examine your head condition and recommend you Hair Transplant in Islamabad Pakistan. The specific criteria are mentioned below:
A person should be 25 above.
The candidate must have a healthy donor area.
People who are bald or suffering alopecia problems.
The scalp shouldn't be tight.
To have realistic expectations of the results.
Frequently Asked Questions (FAQs)
Hair Transplantation:
Aftercare Instructions:
After the procedure, the candidate needs proper care during the recovery period. Obviously, it is a surgical procedure and tiny incisions require healing. So, the surgeon will prescribe the aftercare instructions to follow, such as:
Do not go out in direct sunlight, it can affect the scalp.
Avoid smoking or drinking alcohol.
You can use icepacks for bruising and swelling.
Don't take blood thinners like aspirin.
Better to sleep in a straight or upright position for at least a week.
Use prescribed pain killers and antibiotics if you feel pain.
Do not rub, scratch or touch your scalp's treated area unnecessarily.
After a week, you can take shower or bath.
Strictly not allowed dyeing your hair, chemicals can affect the scalp.
If you feel severe pain or infection, immediately visit your surgeon.
Still, if you want to get more enhancement then you can get PRP in Islamabad as well.
Cost of Hair Transplant:
The average cost of Hair Transplant in Islamabad Pakistan ranges between 60,000 PKR to 400,000 PKR. However, you must understand that it is a delicate surgery that cannot be offered at cheap rates. Also, there are a few factors that can affect the cost of the treatments, such as:
The experienced surgeon's fee.
Location and reputation of the clinic.
The technique performed (FUT or FUE).
A number of grafts requirements.
Other supporting charges.
| No. of Grafts | Minimum Price | Maximum Price | No. of Hairs |
| --- | --- | --- | --- |
| 2000 | 70,000 PKR | 130,000 PKR | Approx. 60000 Hairs |
| 2500 | 90,000 PKR | 150,000 PKR | Approx. 7500 Hairs |
| 3000 | 100,000 PKR | 170,000 PKR | Approx. 9000 Hairs |
| 4000 | 120,000 PKR | 200,000 PKR | Approx. 12,000 Hairs |
| 5000 | 150,000 PKR | 250,000 PKR | Approx. 15,000 Hairs |
Additionally, if you want to know more about cost-related queries then you can contact us or visit our clinic to ask queries according to your concerns.
Hair Transplant Surgeon:
You have read the main aspects of this remarkable method of hair restoration in Islamabad Pakistan. If you want to try it to regrow hair naturally, please feel free to consult one of our hair transplant surgeons to know how it can benefit you.
Schedule an Appointment with Us!
So, if you want to enhance the beauty of your facial appearance and to get natural hair growth then feel free to consult SKN cosmetics clinic Islamabad for effective and successful hair transplantation. We have experienced surgeons who perform every treatment very carefully and accurately. We are eager to see your presence here!