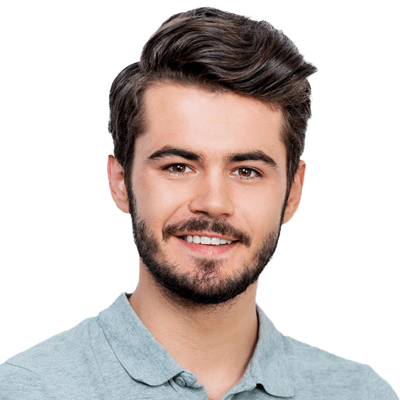 What is Hair Transplant?
It is one a most popular cosmetic surgery that is playing its role to restore a full head of hair. Hair Transplant in Islamabad & Rawalpindi involves moving of your already existing hair to fill the area with thin or no hair. Hair from the back and sides of the scalp are normally moved to the recipient area. In Pakistan, cosmetic surgeons are doing the transplantation procedures since the 1950s but the advancements in techniques have changed a lot in recent years. The techniques being used can reverse the male or female pattern baldness up to a point where no person can even think that you were ever losing your hair.
Results and Benefits:
Results of Hair Transplant:
Initial outcomes become noticeable after 3-4 months of Cheapest Hair Transplant Clinic in Islamabad & Rawalpindi whereas the final results become apparent at the one-year mark. Most of our clients who undergo FUE or FUT are happy with the achieved outcome. They often report life-transforming results such as it makes them look younger and makes them feel positive.
  
  

Benefits of Hair Transplant:
Gives manageable hair
Completely safe and natural
Gets back your lost confidence
Fills balding patches to improve the looks
Involves transplantation of your own hair
Doesn't involve the use of special medicines or chemicals
Delivers a long-term and permanent baldness solution
No need for applying special shampoos for maintaining is density
Who Is Candidate?
Anyone with the bald head can go for Hair Transplant in Islamabad Clinic but the exception is that male or female with diffused alopecia can't be selected for this type of hair procedure.  For a reasonable effect and ideal candidacy, you must possess the following conditions:
You are a non-smoker and over 18
You are mentally and physically healthy
You have lost some hair from burn or scalp injury
You have positive expectations from the transplantation
You are left with enough healthy hair on your donor area
You are facing hair loss due to medications (chemotherapy)
You are looking for cosmetic treatment to boost your confidence
You want to achieve a high density of follicles in the transplanted zone
Aim of Treatment:
Hair Transplant in Islamabad & Rawalpindi aims to re-grow your lost hair. This treatment not only helps people who have lost hair to untimely fall but also those people who want to alter their hairlines or acquire an attractive mane. The biggest advantage is that this surgical procedure can be carried out on eye-brows and eyelashes as well.
Procedures of Hair Transplantation:
The most popular Hair Transplant Clinic in Islamabad & Rawalpindi involves FUE (Follicular Unit Extraction), FUT (Follicular Unit Transplant) and Stem Cell FUE (STEM CELL Follicular Unit Extraction). All of these treatments can work amazingly well for your hair type. The choice of the treatment depends upon a couple of factors which include:
Size of the bald patch
Desired hair density
Number of grafts needed
Amount of donor hair
Scalp laxity
Desired Outcome
Tolerance to scarring'
Technique We Use:
Normally, it takes about seven to eight hours but most importantly depends on the scale of the surgery and the number of grafts that needs to be harvested. Two major techniques involved in Hair Transplant Clinic in Islamabad & Rawalpindi are FUT and FUE. Both types of procedures demand to administer under local anesthesia to avoid discomfort and pain.
Hair Transplant Islamabad (FUT):
The transplant surgeon cuts away a strip from the donor site on the scalp that is divided into single follicles or small groups. The separated follicles are then inserted into the recipient area. Therefore, most of the times, this technique is called "strip harvesting" or "strip method". The surgeon first carefully determines the skin flexibility and how much area is needed to be covered to decide upon the size of a strip. The drawback is that FUT leaves a permanent scar on the back of the head.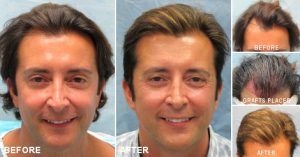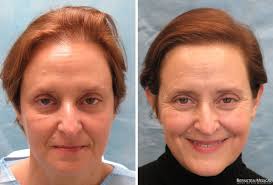 Follicular Unit Extraction (FUE):
This technique is considered a gold standard procedure and doesn't leave any scar. It involves extraction of individual follicles from the back of scalp by using a very sophisticated tool. The surgeon makes tiny cuts in the bald area and then inserts the extracted follicles one by one. Following the recovery phase, the harvested follicles start proper hair growth.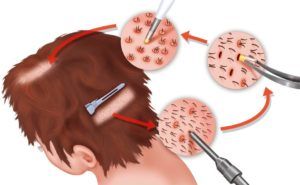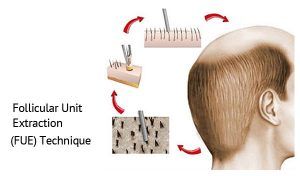 3.  Stem Cell Hair Transplant
Stem Cell  Hair Transplant in Islamabad F7 Clinic combines the benefits of FUT and FUE into one. It allows you to achieve maximum hair density minus the invasiveness. It is the only treatment which allows regrowth of hair in the donor region along with the recipient's area as well.

Recovery Period of Hair Transplant Islamabad:
FUE technique shows a fast recovery whereas FUT technique takes about a month. After getting Hair Transplant in Islamabad & Rawalpindi, you may feel tenderness and redness on your scalp. You'll be advised to take pain medications for several days. Your surgeon may also recommend you take an antibiotic or an anti-inflammatory drug to come up with the fast and better recovery process. Most of our patients have informed us that they were able to carry out their routine work right after 5-6 days of the surgery. Your transplanted hairs begin to fall out after the initial weeks of hair transplant. But you don't have to worry about this as it is natural.  You'll notice the new hair growth after 3 months and most clients come up with 60% of their results after six months.
Cost of Hair Transplant Islamabad
"Well, Cost of Hair Transplant in Islamabad & Rawalpindi varies significantly depending upon the choice of a clinic, surgeon and treatment option. Generally a follicular unit costs between 40 PKR To 60 PKR in Islamabad and for a full hair transplant, you'll need about 2000 to 3000 follicular units". I know it can get pretty expensive but it's so worth it.
Frequently Asked Questions about Hair Transplantation:
Mostly People Want to know about the Hair Transplant before there surgery so here is a most important answers that people mostly asked.
How is the Hair Transplant procedure done?
The technique of Hair transplant Islamabad is really about transferring or transplanting the bald resistant follicles from the back of scalp to the areas of baldness.
How much time does the Hair Transplant technique take?
It varies with the number of transplanting follicular units/grafts. Usually, a session of placing 1500-3000 grafts takes about a full day and is performed on outpatient basis. Most f our patients come in the morning and have their Hair Transplant Islamabad procedure completed in late afternoon.
Will transplanted hair look completely natural?
Hair Transplant Islamabad, Rawalpindi Surgery carried out with expertise and care delivers natural looking results. Even people in your surrounding won't be able to distinguish between your transplanted and natural hair.
Does the surgery cause any pain or discomfort?
As it is done under local anesthesia, it doesn't cause any kind of pain or discomfort to the sufferers during surgery. Patients might feel numbness and soreness following the procedure.
SKN Cosmetics schedules free no obligation consultation prior to the Hair Transplant Islamabad surgery. We normally charge either by graft or per session. The cost varies depending on how many grafts you are required to transplant. SKN Cosmetics schedules free no obligation consultation prior to the Hair Transplant Islamabad surgery. We normally charge either by graft or per session. The cost varies depending on how many grafts you are required to transplant.
What is the recovery time of Hair Transplant Surgery?
With the recent advancements in medical science, today the procedure leaves the patient with very small incisions. This aids in rapid healing. After completion of Hair Transplant Islamabad Surgery, most of the patients feel fine within 2-3 days. Although, post-operative instructions should be follow strictly.
When will new transplanted hair start to grow?
Transplanted hair follicles usually start to grow new hair after 4-5 months following surgery. Initially, these hairs appear thin and begin to grow thicker and fuller over time. After one year new hair will be fully mature and continue to grow for a life time.
Are the Hair Transplant Islamabad results permanent?
As the surgeon transplants bald resistant hair follicles to the balding areas, the new hair will continue to grow for life time.
Will I need hair transplant surgery again?
Only a single session is sufficient for most of the patients. That's why it is important to choose best surgeon who is expert in the relevant field. Check the professional credentials and ask how many years of experience he/she is having?
Is it suitable for people with no donor area?
If you are totally bald, you can't have hair transplant surgery. You will be then recommended to go with non-surgical options such as hair unit or wig.
Most important consideration when considering a hair transplant?
The best answer to this question is 'the choice of surgeon'. Do enough research and make your selection the best one.
Schedule a Free Consultation:
Our SKN Hair Transplant Clinic in Islamabad & Rawalpindi experts are offering the best hair loss and hair replacement solutions. With over 19 years of experience, thousands of satisfied clients and advanced technologies, our clinic located in the capital of Pakistan is looking forward to you. If you want to get back your lost hair, then choose us. Fill in the consultation form today and book your appointment.
Fill in the form to get Consultation
We'll call you back within 15 minutes