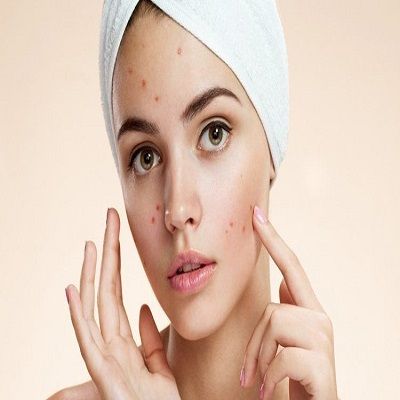 Acne is a skin condition that affects oil glands and causes a lot of oil which leads to pimples on your face, we can say that acne is an infection and pimples are its indications. It's one of the most common situations, anyone can be affected but mostly teenagers suffer from it. However, People who face pimples must get Pimples Treatment for clear skin and to avoid further skin complications.
The major goal of this treatment is to eliminate pimples rapidly without any discomfort. It's highly recommended to get this treatment from expert practitioners to avoid complications.
Causes of Pimples:
Before you go for Pimples Treatment Islamabad, Rawalpindi & Pakistan let's understand first what the causes are. Excessive oil can be a big reason behind this skin condition so it's advised to keep your skin moisturized to prevent dirt, pollution, and oil. However, this condition can be occurred at any age due to hormonal changes too.
Results:
Laser treatment for pimples results in acne-free skin without any side effects. You can notice an improvement in your facial look immediately after the treatment but complete outcomes can take up to one week. In some cases, people acquire more than one session to get the desired results. However, these results can be maintained for a life-time by following instructions from your practitioner.
 Are you the Right Candidate?
If you're suffering from pimples, acne, or undesired skin condition you can be a candidate for this treatment but before you go for this procedure make sure that:
You're 20 years old or above
You're not pregnant or on breastfeeding
You're willing to improve your facial appearance
You don't suffer from allergic reactions
You're looking for both surgical and non-surgical procedures to cure this issue
 
Pre-treatment Instructions:
Pimples treatment in Islamabad, Rawalpindi & Pakistan can treat worse acne conditions but some instructions must be followed by every single patient to avoid discomfort during the procedure:
Avoid sun exposure for a few weeks before the treatment
Waxing, plucking of the face should be avoided
Stop using makeup-cosmetics on your face but you can use skin lightening ointments for better results
Sunbathing & skin tanning must be escaped
Stop using blood thinners
Treatment Options:
There are different treatment options to get away from acne-conditions. Your doctor may suggest better treatment according to your skin condition. Some people prefer to use antibiotics to cure this problem but it's not an effective and permanent approach. However, common treatment options are defined:
1.      Topical Medications
Skin-specialists prefer some acne-removing gels or creams according to your skin condition which can lighten the effect of pimples but these medications carry some side effects and don't work for long.
2.      Chemical peels or Dermabrasion
In this treatment, some appropriate chemicals like glycolic acid or salicylic are applied on your skin and then wiped off to get smoother and clear skin. These chemicals are much beneficial to get pimple-free skin. However, as compared to the Dermabrasion technique, surgeons use a rotating instrument to discard the outer layer of the skin without any discomfort. Although, the best treatment for pimples can be prescribed from your skin-specialist.
3.      Laser acne treatment
It's one of the most popular procedures to treat pimples without damaging your skin. A laser device is used to destroy bacteria that cause Acne Scar which is the biggest problem. Majority of people prefer laser procedures over other ones because it has effective outcomes.
Post-treatment Instructions:
Once you're done with any of the procedures, you may feel some bruising or itching for 1-2 days which will go away within some time. Your doctor will suggest you some instructions depending upon your health condition but some major guidelines must be followed by every patient for optimal results:
Avoid sun exposure
Don't rub or touch your face for 2-3 days
Must get post-treatment sessions if necessary
Keep your skin moisturized
Apply medications if prescribed by the doctor
Benefits:
Pimples treatment adds a lot of comforts in your life by providing acne-free smooth skin. It doesn't require long recovery procedures because it's the non-invasive approach. There is no need to face extreme pains during or after the treatment because it's the safest technique. However, Dermatologist skills also play an important role in efficacious Pimples treatment. So there is no need to suffer from embarrassment anymore, Get this treatment and feel confident!
Cost of Pimple Treatment:
The cost of Pimples treatment varies individually. Every clinic has a different price but you can get the best pimples treatment at SKN Cosmetics & Plastic Surgery Clinic in Islamabad at reasonable rates. Some major factors on which cost depends include:
Treatment you acquire
Number of sessions
Dermatologist experience
Clinic location
Why choose us?
The face is the most noticeable part of your body. Everyone desires to get acne-free skin without any surgical procedures. No problem. You can get this problem resolved at our clinic. So, If you want to get rid of acne or pimples or you want to understand the procedure you can feel free to contact the SKN Cosmetics & Plastic Surgery Clinic to consider the best Pimple Treatment in Islamabad, Rawalpindi & Pakistan.