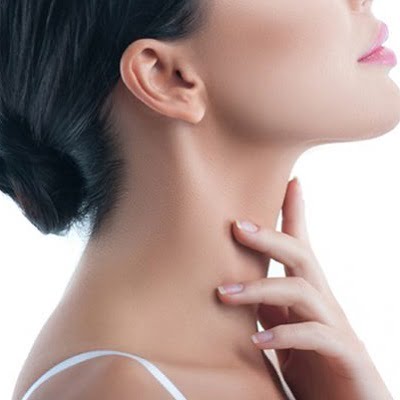 It includes a cosmetic procedure strategy in which additional skin from the neck is eliminated with a specific end goal to give an exceptionally very much characterized neck and jawline. The neck is thought to be the primary body part where maturing manifestations begin to show up. In addition to maturing/aging, sun radiations and sudden loss of body weight may likewise altogether contribute to offering lose droopy skin around jaw, jawline, and neck. The greater part of the general population doesn't give much of the attention to it but people who are more conscious about their appearance look for a perfect cosmetic solution. Therefore, SKN is offering Neck Lift Treatment in Islamabad to achieve cosmetic goals.
Results and Benefits:
Benefits:
Gives rich shape to neck and face
Remodels neck, jaw, and jawline
Disposes of hanging and banding neck
Fades the maturing spots, lines, and wrinkles
Tightens underlying skin tissues, muscles, and skin
Results:
The smooth, thin and youthful-looking neck is accomplished when the procedure of neck lifting is performed by an expert cosmetic specialist. Best healing is always required with a specific end goal to get enhanced neck form. After six months of Neck Lift in Islamabad when the incision line gets settled, final results are achieved that vary person to person as each individual is unique.



Who Is Candidate?
For making sure your candidacy for Neck Shaping in Islamabad, Rawalpindi, your initial step is to make a consultation with an accomplished specialist. During the consultation, your specialist will demonstrate whether you are the right candidate for Neck Lift in Islamabad, Rawalpindi, or not. You are a good candidate if:
You are above the age of 18
You have good general wellbeing
You have excess skin and excess fat on the neck
Your skin is fundamentally versatile and adaptable
You have overabundance fatty material under the Double chin
You are not experiencing any serious skin condition or allergy
Aim of Treatment:
Neck often loses its natural shape and contour because of heredity, environmental factors, sun exposure or uneven eating regimen. Neck Lift Procedure in Islamabad, Rawalpindi aims to eradicate droopy skin from the neck and jaw. In addition to this, the treatment also aims to treat anomalous muscle banding in the neck. Utilizing the technique of neck lifting, jowls formed due to sagginess in the lower face are also corrected by undergoing cosmetic improvements.
Technique We Use:
Three to four hours are required in completing the Neck lift Medical Procedure in Islamabad. Your cosmetic surgeon firstly administers you under local/general according to the patient's needs to avoid discomfort. The Procedure is carried out in the following way:
Selection Of Anesthesia:
The specialist will pick best for you (local, general) with a specific end goal to influence you to feel no pain during the whole treatment.
Creation Of Incisions:
Two common types of incisions are usually created. The choice of incision is selected by your surgeon after understanding your desires.
This sort of incision is made in the hairline at the edge corner. The specialist proceeds to descend around the ear and ends on the hair on the back. Undesirable fat stores from jowls and neck are normally cut off that offer ascent to fixing of the platysma muscle. Delicate tissues that lie under the skin layers are repositioned and skin is trimmed off.
Limited incision neck lift:
As the name appears, the outcomes conveyed through these incisions are constrained. Much shorter incisions are just made around the ear in this kind of Neck Lift in Islamabad.
Closing Of Incisions:
Skin paste or sutures are regularly utilized for shutting the incision points. Commonly dissolvable sutures are used that don't require evacuating. They have the ability to get dissolved therefore after dissolving they remove on its own. Cutline fades overtime after a better healing process.
Recovery:
Neck Lift Surgery in Islamabad, Rawalpindi requests an exceptionally concise recovery period. Patients return to their day by day routine within seven days. In the initial 24-48 hours, the sufferer finds little trouble in physical movement which comes to the normal state with the progression of time. Baggy garments are encouraged to wear for initial 2-3 weeks. With that, weight lifting practicing is firmly denied. In around a half year, full contoured results are achieved.
Schedule a Free Consultation:
You don't need to conceal your upper neck underneath a turtleneck sweater or scarves any longer. Neck Lift in Islamabad, Rawalpindi is a somewhat basic corrective surgery, and it can enormously enhance your appearance and lift your confidence. At SKN Cosmetic Surgery Clinic, we gladly serve our customers by conveying exceptionally fulfilling outcomes. Get in touch with us today by filling the form to plan your FREE consultation.