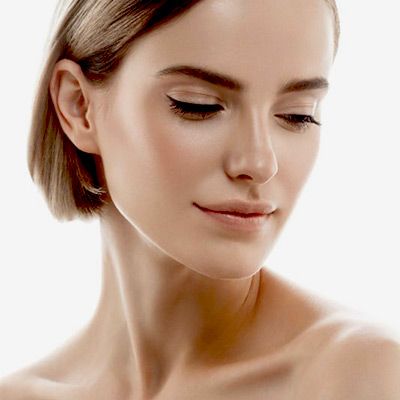 The skin affliction, in which the hair follicles get blocked with oil and dirt, is called ACNE. It transpires in the form of blackheads whiteheads tender red bumps pustules, or cysts and pimples. Face, chest, back, and shoulders are the main areas targeted by acne.
On the onset of puberty hormonal changes take place, which causes stimulation in sebaceous glands (oil glands) attached to the hair follicles, and as a result of those internal changes, ance in various forms, appears at the external.
Although it sounds natural, over time it will get back to normal, but not in every case. Sometimes it acquires the worst condition and leaves adverse effects on the affected areas and on mental health too.
If you are getting through an Acne or Acne scar problem which is getting unacceptable, then you must visit at your earliest for Acne Treatment in Islamabad, Rawalpindi, and Pakistan.
Acne Treatment Outcomes:
At SKNcosmetic, the Best Dermatologists examine and prescribe the best remedies for you. The results are brought about by:
Restricting excess production of sebum.
Eradicating the malfunctioning skin cells.
Suppressing the growth of bacteria.
Pacifying the active acne.
After the treatment, you will have a pleasant look which will boost your confidence.

Benefits of Acne Treatment:
There is a wide range of benefits you can get from the Acne Treatment in Islamabad, Rawalpindi, and Pakistan, you can enjoy:
Enhanced blood circulation.
Regeneration of healthy skin cells.
Dilates blood vessels and relaxes pores.
Expels clogged pores and blackheads due to acne.
The Ideal Candidate:
You are an ideal candidate if you possess the following features:
You have good physical health.
Your skin has enough laxity.
The acne ranges from mild to acute.
Your skin holds clogged bumps.
You do not get your desired results in the previous treatments
Aim of Treatment:
The treatment is intended to treat lesions such as blackheads, whiteheads, small bumps, pa pules, nodules, and cysts. The treatment removes unhealthy tissues from the layers of the skin thus bringing the healthy skin cells into action to give you rejuvenated skin.
Technique We Use:
Chemical Peels:
This remedy is carried out by applying a mixture of mild acids. Commonly used acids are Glycolic acid, salicylic acid, trichloroacetic acid, and some others. The chemical solution is applied to the desired area, the solution invades deeper into the inner layers of the skin, therefore, eradicating the Acne problem by Acne Scar Treatment. Frequent procedures are required according to the patient's need.
Retinoid:
In this method, the lesions of acne- either whiteheads or blackheads are treated with Retinoids, which are derivatives of Vitamin-A. It helps in unclogging the pores and can be considered effective in acne treatment.
Hormone Therapy:
In this mode of treatment moderate amounts of hormones are used to cure acne. Low doses of estrogen, progesterone, or anti-androgen are used for treatment. Women with hormonal imbalance are Subjected to hormone therapy.
Corticosteroid Injection:
In some cases, the severe inflammation in the cyst occurs and results in tearing, ultimately it causes scarring. To overcome this acute condition, corticosteroids Injections are injected. The injections inhibit scaring, reduce inflammation, and allow a quick recovery.
Laser Resurfacing:
The latest technique involves the usage of a laser beam to destroy the damaged skin cells. Therefore, promoting healthy skin cells to grow and diminishes Acne.
Recovery:
Laser Treatment for Acne does not a long time for recovery. Minor redness and swelling can appear, but in 2-3 days, it gets all set. No routine will be disturbed patients can get back to work just the next day of medication.
Book a Consultation:
If you are willing to get flawless, acne-free, young, and healthy skin to survive confidently, then hurry up and visit SKN Cosmetics for Acne Treatment in Islamabad, Rawalpindi, and Pakistan.