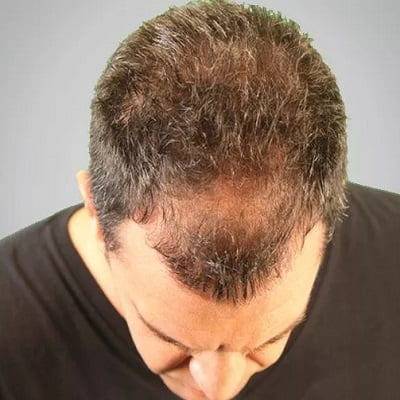 Artistic Vertex Hair Design Hair Transplant has crossed all barriers when it comes to making people confident about their looks and hair. The earlier techniques of hair transplant aimed at fulfilling the purpose of hair growth and didn't worry about the styles or hair line or how it looked in the end. People were happy with acquiring their hair back. However, things have drastically transformed over the years, surgeons are focusing on Artistic Vertex Hair Design in Islamabad to help you look and feel your best. They use a specified design for hair transplant depending upon the area of hair loss. By the age of 35, at least 40% of men will experience certain types of hair thinning or hair loss and the percentage increases by 70% at the age of 60. Although, you don't need to worry as you can acquire your crowning glory back with hair transplant in Islamabad and get a perfect look to suit you with Artistic Vertex Hair Design in Islamabad, Rawalpindi & Pakistan.
Are You the Right Candidate?
To determine whether you are the right candidate for Crown hair transplant in Islamabad & Peshawar or not, consider these:
You must be at least 25 years old to undergo the treatment.
You have acquired stage three on the Norwood Scale.
You have stopped shedding hair.
You want to gain hair in the crown region.
You are looking for a technique that restores your hair permanently.
Pre-Procedural Care:
Pre-Procedural Care is an important aspect of vertex hair transplant in Islamabad. Here are a few things to follow:
Do not consume blood thinners for at least a week.
Quit taking any kind of vitamins especially vitamin E.
Do not smoke.
Alcohol consumption is strictly prohibited for a period of few weeks.
Fill in your prescriptions ahead of time.
Challenges of the Procedure:
The key challenge which arrives during vertex hair transplant in Rawalpindi is the exact angle where here needs to be replaced. The hair is the crown/vertex region grows in circular motions and it has to be implanted in the same manner otherwise it will stick up and wouldn't look natural at all.
Procedure:
The procedure of Artistic Vertex Design hair transplant in Islamabad, Rawalpindi, Peshawar & pakistan comprises of the following steps:
Initially the donor area is numbed in order to extract hair from the donor region. For this purpose, following two techniques can be used; FUT and FUE hair transplant.
A strip bearing hair grafts is extracted if FUT is used or a number of Follicular Units are extracted individually using FUE technique.
Afterward the crown area is numbed using local anesthesia.
Now comes the difficult part of graft harvestation in the recipient's area which requires certain kind of Artistic Vertex Hair Design in Islamabad & Rawalpindi in order for your hair to appear natural.
Tiny incisions are made in the crown region in a circular motion.
Grafts are inserted into these incisions with specified angles to ensure it looks natural.
Post-Procedural Care:
Some tips to follow up after Crown hair transplant in Islamabad include:
Cold compressions must be used to alleviate swelling and redness.
Use all the topical medications.
Take anti biotics on a regular basis to avoid any infections.
Take your pain killers regularly to avoid pain and discomfort.
Do not massage your scalp for at least two weeks.
Sleep with your head alleviated at night.
Do not wash your scalp for at least three days after the treatment
Results:
With the new Artistic Vertex Hair Design in Islamabad & Peshawar or crown hair transplant in Rawalpindi, You will begin to see results in a period of three months. With the procedure, 2000 to 300 grafts needs can be transplanted in a single go. The complete results can be seen within a period of one year. The results produced are permanent and will last a lifetime. Contact your hair restoration surgeon now and go lead a confident, more fulfilled life with your crowning glory. Best of luck for your hair restoration journey.