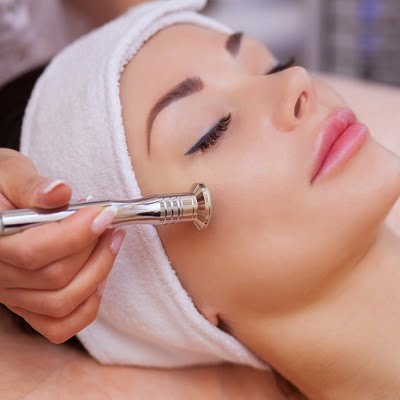 The latest trend in facial treatments is the Diamond peel which is beloved by women all around. It is a super affordable addition to your daily skincare routine, and the results are almost instant. However, like any other chemical peel available at beauty clinics, it's best to research this Peel before getting one. Several clinics provide this treatment in Pakistan. This article will describe all the essential details you should know before getting Diamond Peels In Islamabad.
What is This Treatment?
 It's a non-invasive beauty treatment that uses a microdermabrasion crystal-free tool to gently scrub away dirt and debris on the skin to make it look younger and fresh again. This facial produces successful results and is very effective against the following as well:
Pores

Sunburns

Wrinkles

Uneven skin tone

Whiteheads
Microdermabrasion VS Diamond Peel:
 These procedures are similar, with the only difference being the tool used to perform them. The Peel treatment used different-sized instruments with a diamond tip to scrape away dead skin. The other procedure involves using a sandblasting tool that sprays aluminum oxide on the skin. Dr. Maryam at SKN Cosmetics recommends patients get the diamond treatment if they want to treat the sensitive areas on the face, such as the wrinkles near the eyes and lips.
Results:
 Your doctor will take about half an hour to perform this facial treatment. She will remove the upper layer of damaged or pigmented skin during the process, revealing smooth and youthful skin underneath. This beauty treatment gives the client a light pink hue to the face and makes them look refreshed.
For best results, it's best to get this treatment once a week to cleanse away dead cells and dirt from your face. There is no wait time for this treatment, and results are evident from the first session.
Advantages:
 This procedure makes you look youthful and has health benefits as well. They are described as follows:
This treatment increases the production of collagen in the skin.

This improves your skin as this protein is vital to combating fine lines and wrinkles on the face.

This procedure also reduces the chances of blackheads and acne breakouts as it tightens the pores.

Last but not least, this Peel improves the overall appearance of your skin, making it radiant and oil-free.
Who Can Get This Facial?
 This beauty procedure is not limited to just women; men can get their faces treated too. You don't have to be of any particular age to get this treatment. However, you should not get it done if your face has a breakout or if the skin is irritated. Our specialists recommend this facial specifically to the following people:

Individuals with dents or deep depression on their faces.

People who have scars due to acne breakouts

Those who have dark patches on their skin

Those who just want to get a rosy healthy glow.
What's The Procedure?
 This treatment does not require any prior preparation. Our doctors will only analyze your skin to ensure you don't have any cuts or damaged areas on your skin. After that, the following steps will be carried out:

The process starts with the practitioner applying a gentle cleanser to the face with a sponge and washing it away.

After cleansing the face, your face will be massaged to stimulate blood circulation and ease the muscles.

Steam is then applied to the face for ten to fifteen minutes. This creates moisture on the skin, making the pores open up.

The next step is to run the diamond peel rod all over your face. Most people describe this sensation as gentle scrubbing and can feel dead skin cells falling off their faces.

After the rod sands away all the debris and dirt on the face, the pores need to be closed again. For this purpose, a cold compress will be applied to the skin. This reduces puffiness and redness that appears on the skin after the treatment.

In the end, a moisturizing serum is applied to restore the natural balance of the skin and help moisturize it.
Post Treatment Care:
Your skin will feel dry after the treatment, so you must moisturize it after every two hours.

If you are going out in the sun, wear a sunblock with SPF 30.

Don't use any astringents or creams that may contain harsh chemicals. Its recommended that you only use hypoallergenic products.

Avoid using makeup after getting the treatment. Makeup can cause irritation on the skin as the pores are still recovering.

Lastly, try not to touch your skin. Our hands contain germs that can lead to an infection. Since your skin is still recovering, do not scratch or unnecessarily touch your face for up to 48 hours.
Does The Treatment Bear Any Side Effects:
 Most people have this misconception that getting this treatment done can cause damage to the skin. But there are little to no risks involved in this. Any side effects that this treatment yields are only during it and not after it. However, in some cases, people might experience mild symptoms that are listed below:
Since the treatment dries out your skin for the next 24 hours, you will experience an itching sensation.

Your skin and face will feel sensitive to the touch, and it's very likely that if you touch your face too much, you may damage the skin.

You might also experience redness during the procedure.

This does not harm the skin and only lasts a few minutes after the treatment.
Cost of Diamond Peels in Islamabad:
 People have convinced themselves that getting this treatment from the Capital will cost them a hefty amount, but it's the opposite in reality. Getting this procedure done is one of the most affordable facials available.
However, a few factors can cause the cost to vary from one clinic to the other. Most High-end clinics in Islamabad will charge more as compared to clinics elsewhere. Our clinic will charge you just PKR 8,000 to PKR 25,000 for each session.
But the primary factor that makes this treatment expensive is the number of sessions you get. If you get a higher number of sessions, you will have to pay accordingly.
In the end, it is still one of the most affordable facial options out there, and the results are also long-lasting.
How Long Do The Results Last?
 Everyone who gets this treatment will notice an instant change in their skin tone. It will appear radiant, and your skin tone will be even. The results for this facial last for about a month. After four weeks, your skin will accumulate dead cells and dirt on the face.
For long-lasting results.
the Best dermatologist would recommend that you book at least one session every three weeks. After the first ten sessions, you can get a diamond peel once every four months.
Schedule Your First Session!
 SKN Cosmetics' beauty clinic offers the best Diamond Peels in Islamabad, using state-of-the-art technology to achieve premium results. You can also avail a complimentary consultation session with our team if you sign up for an appointment today! Book your session today and enjoy soft, radiant, and glowy skin!