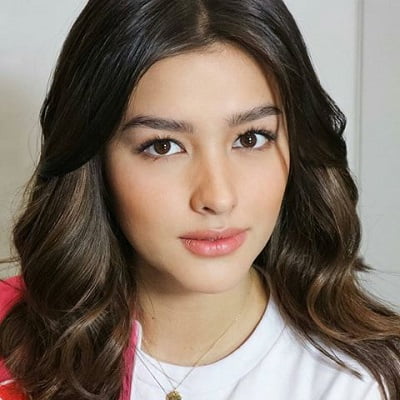 Silicone Nasal Implants include silicone products that are set inside the nose to change the size, shape or general design of the nose. Implants are regularly placed for two purposes that are to
Upgrade the overall state of the nose.
Work on the nasal aviation route by strengthening the nasal valve region (connection to nasal valve)
Silicone Nose Surgery in Islamabad, Rawalpindi & Pakistan has become a normal practice among many specialists worldwide for quite a long time. It is one of the types of Augmentation rhinoplasty. It is extensively used in Asian countries because most Asians have lower bridge noses for which they decide to go for implanting silicone inside their nose. Hence it is also known as Asian Rhinoplasty.
Is Surgery Encouraged In Western Countries?
Although silicone implant gives the potential advantage, Western countries condemn their use. Their concern is the higher rate of possibility for dangerous infection and accurate outcomes. However, shreds of evidence suggest that Western perception is contradicted in the sense that nose Job yields reliable results.
Procedure Of Silicone Implant:
To perform silicone nose surgery a fabricated silicone generally L-shape, is designed measured according to the length of nose anatomy. . The L part is supplanted with unions to make the tip projection and definition, bringing about a considerably more normal appearance with a decrease in embed expulsion rates.
After the completion of a silicone implant for the patient's facial shape, an appointment for treatment will be confirmed. During surgery, medications are provided for the patient's comfort such as local anesthesia may be given around the area of the patient nose. Silicone surgery is then performed either by Closed type in which incisions are made within the nose or by Open type where cuts are made across the columella (the narrow strip of tissue) through which nostrils are separated.
These incisions lift up the skin that consists of nasal bone and cartilages. This allows access to place silicone implants. When the shape of the nose comes out in the desired shape, incisions and nasal skin are then closed with stitches.
Limitations:
Silicone Nose surgery is done on people who are older than 18.
If the projection of the nasal base is normal, no need to go for a treatment.
Time Required For Procedure:
Silicone nose surgery in Islamabad, Rawalpindi & Islamabad usually takes two hours however the period may vary if there are complications in surgery.
Candidates:
Good candidates for Silicone nose surgery are:
One whose Facial growth is complete.
Those who want aesthetic improvements on a real basis.
Healthy patients with no serious illness.
Current nose shape lowers their self-confidence.
A deformed nose that needs correction.
Advantages:
Silicone is safe and quick to place and even replace in case of revision.
Silicone implants are used for decades therefore more people are masters in the surgical field results in more accuracy.
It does not shrink easily under the skin.
Chances of Less infection after Silicone Nose Surgery in Islamabad, Rawalpindi & Pakistan.
Disadvantages:
Silicone easily gets in touch with body tissues.
They may be displaced easily.
Silicone implants are pre-shaped, so they may not fit according to nose anatomy.
If infected, implanted silicones need to be removed.
Cost:
The price of Silicone nose surgery ranges from 100,000 PKR to 170,000 PKR depending upon the complexities of surgery and the surgeon's efficient skills and experience. Geographical factors are also involved in cost disparity.
Before Surgery:
Avoid drinking alcoholic beverages.
Stop smoking at least 3, 4 weeks before surgery.
Don't use cosmetic products.
Eat a healthy diet to prevent problems that might occur due to anesthesia.
Before the Cosmetic Surgery in Islamabad wash your hair.
Post-Surgery Care:
Right after silicone nose surgery, bruising and swelling are normal.
It is minimized by rubbing ice cubes on the affected area.
Don't forget to follow up appointments.
Consumed soft food. Hard and more chewable food must be avoided.
Medication should be utilized according to the doctor's advice.
Result:
The result of silicone nasal implant is permanent. However, over time due to various factors like body aging and thinning, the silicone may become visible on the skin. Also, there is a possibility of infection even after a long time of silicone being instilled. Because silicones do not mix up with skin tissue so they are easy to remove anytime.
About Us:
Ensure that your medical procedure will take place in an authorized careful office or clinic. You probably ought to likewise feel OK with your specialist. Search for a specialist who can disclose to you in justifiable terms what will occur during your medical procedure and is he able to give you desired nose shape through Silicone Nose Surgery in Islamabad, Rawalpindi & Pakistan.