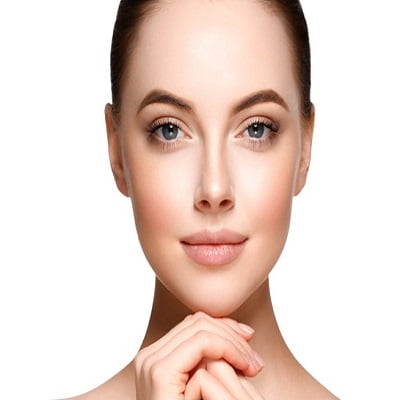 Welcome to our SKN Cosmetic Surgery Clinic in Islamabad, where your dreams of enhanced beauty become a breathtaking reality. We specialize in transforming lives through the artistry of surgical and non-surgical procedures, offering an exquisite array of treatments designed to empower you with confidence and radiance.
On this page, you will get complete information about our clinic and why you must visit us. So, take a moment and read the following details.
About SKN Cosmetic Clinic Islamabad:
At our clinic, our mission is to empower individuals to enhance their natural beauty and embrace their confidence. We strive to provide personalized care and exceptional results, helping our patients achieve their aesthetic goals and improve their overall well-being.
We uphold the highest ethical standards in all our interactions. Honesty, transparency, and open communication are the pillars of our practice. We provide accurate information, realistic expectations, and unbiased advice to ensure our patients make informed decisions.
Our Expert Team of Cosmetic Surgeons:
Meet our team of experienced and highly skilled surgeons, experts in their respective fields, dedicated to providing personalized care and exceptional results.
One of our best cosmetic surgeons is Dr Naveed Azhar. He is experienced and serving his services at SKN Cosmetic Clinic Islamabad for the past several years. The expertise and success rate of his performances is high. So, if you are searching for the best cosmetic surgeon, you can meet him at our clinic.
Cosmetic Procedures We Offer:
Explore our comprehensive range of surgical and non-surgical procedures, tailored to address your unique aesthetic goals and aspirations.
Facial Rejuvenation: Learn about our advanced techniques for facial rejuvenation, including facelifts, rhinoplasty, eyelid surgery, and non-invasive treatments like Botox and dermal fillers.
Body Contouring: Discover the transformative power of body contouring procedures, such as liposuction, tummy tucks, breast augmentation, and Brazilian butt lifts, to achieve your desired shape and silhouette.
Breast Enhancements: Delve into the various breast enhancement options we offer, including breast augmentation, breast lift, breast reduction, and breast reconstruction, to enhance your confidence and femininity.
Non-Surgical Treatments: Explore our non-surgical treatments, including laser hair removal, skin rejuvenation, injectables, and skin tightening procedures, for a refreshed and youthful appearance.
Before and After Gallery:
Witness the stunning transformations achieved by our patients, showcasing their before and after images, and highlighting the remarkable outcomes of our procedures.
Book Your Appointment Or Contact Us!
Ready to take the first step toward realizing your aesthetic goals? Book your appointment today for Cosmetic Surgery Clinic in Islamabad or contact us for more information. Our staff is here to assist you, answering any questions you may have and guiding you through the process with care and professionalism.
With convenient appointment scheduling options and a commitment to providing prompt and efficient service, we make it easy for you to embark on your transformative journey. Don't wait any longer – reach out to us now and let us help you uncover the beauty and confidence that lies within.
FAQs:
Is cosmetic surgery safe?
Cosmetic surgery is generally safe when performed by a qualified and experienced surgeon in a properly equipped facility. However, like any surgery, it does carry some risks, such as bleeding, infection, scarring, and anaesthesia complications. It's essential to choose a reputable clinic and surgeon and follow all pre-and post-operative instructions carefully to minimize risks.
Who is a good candidate for cosmetic surgery?
Good candidates for cosmetic surgery are individuals who are in good overall health, have realistic expectations, and have specific areas of concern that they want to address. It's essential to undergo a thorough evaluation with a qualified surgeon to determine whether you are a suitable candidate for the procedure you're considering.
How long does it take to recover from cosmetic surgery?
The recovery time for cosmetic surgery varies depending on the procedure, the extent of surgery, and individual factors like age and overall health. In general, patients can expect to take a few days to a few weeks off work, avoid strenuous activity for several weeks, and follow a tailored recovery plan to optimize healing.
Will there be visible scarring after surgery?
Most cosmetic surgery procedures involve incisions that will result in some scarring. However, skilled surgeons will place incisions strategically in areas that are less visible, and over time, scars will typically fade and become less noticeable.
Are there non-surgical alternatives to cosmetic surgery?
Yes, there are non-surgical alternatives to cosmetic surgery that can achieve similar results with less downtime and risks. These options may include injectables like Botox and dermal fillers, laser treatments, and skin tightening procedures.
How long will the results of cosmetic surgery last?
The longevity of cosmetic surgery results varies depending on the procedure and individual factors like age, lifestyle, and skincare habits. However, with proper maintenance and care, many procedures can provide long-lasting results that can enhance your appearance and confidence for years to come.