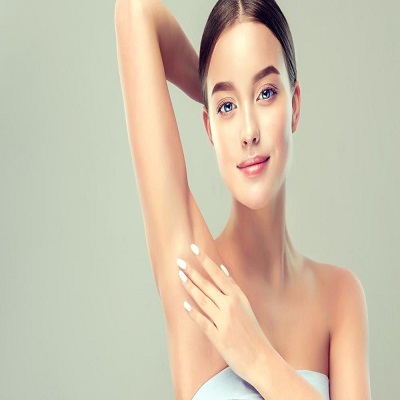 Are you tired of waxing your body area or shaving it? Feel relax now, SKN cosmetics offering an effective and painless treatment known as Non-Invasive Hair Removal in Islamabad, Rawalpindi & Pakistan. So, it's time to get rid of shave, waxing, and tweezing. This procedure is guaranteed and safe as compared to other techniques and the technology offers you a 100% efficient and safe procedure without any pain. All you will feel during the process is an ice cube gliding on the treating skin. It reduces permanently hair, prepare yourself to enjoy the smoothness and hair-free skin.
 Non-Invasive Hair Removal Procedure:
According to SKN cosmetics, hair removal therapies are performed for reducing and eliminating the hair from the different areas of the body. It can target every kind of hair large, small, thick, and thin. There are two types of methods which are performed for treating hair removing process, such as:
Both techniques are used to target the hairy area and reduce or eliminate it permanently from the body without feeling any pain but different in the procedure. This procedure required multiple sessions for achieving desired outcomes. It is effective for all types of skin and both men and women. The treating areas are facial area, neck, shoulders, upper body, under arms, lower body, and full body hair removal.
 Expected Outcomes:
 A candidate will obtain permanent and long-lasting outcomes efficiently. We deliver impressive and miraculous outcomes for all clients equally. Different candidates have different obtaining optimal results. It also depends on multiple treatments to make the growth removed permanently. There are only 3 to 5 sessions required for destroying the hair follicles permanently. Before/after photos may require for showing the results.
 The Benefits:
 There are a lot of benefits to this treatment, few of them are as follows:
A non-invasive process

Painless process

The laser will reduce several hairs at a time

Improves the surface of the skin

It will make skin flawless

This method will save money and time
 Preparation:
 The preparation of Non-Invasive Hair Removal in Islamabad, Rawalpindi & Pakistan is necessary. It is important to consult initial session with your specialist before the process, he/she will examine the area which will be treated and discuss all the conditions and things that will you experienced during and after the treatment. During this consultation session, you can discuss all the cosmetic goals which you need to obtain. The specialist will clearly what a method will do for you. After knowing the goals and procedure requirements, the specialist will instruct you on a few preparation points which you have to follow before the procedure. These are:
Avoid direct sunlight and use sunblock.

Don't pluck, wax, and shave.

Do not smoke or drink alcohol.

Avoid taking blood thinners and other medications.

Keep yourself hydrated before and after the process for the safest recovery.
 Procedural Steps:
 The procedure is simple and quickest to perform. It performed in a few steps which are as follow:
Before the start of the procedure, your practitioner will give you protective eyewear for preventing any injury to the eye from the laser.

The hairy areas will be cut short to some millimeters.

Anaesthetizing cream will be applied for protecting the surface of the skin.

The beam will target the follicle of hairs, the heat will destroy the growth of the hairs permanently.
 When the process is done, a candidate might be given ice packets, cooling creams, and gels are used to the treated area and that's how a candidate will not feel any discomfort. Several sessions required for obtaining desired results and necessary for those who need to cover a large area with a thick texture of hair. The duration of this treatment is a maximum of 60 minutes but it always depends on the area of treatment.
 Aftercare:
 The aftercare of the treatment is compulsory to follow according to your specialist instructions. After that, your specialist will prescribe you a few instructions related to your self-care. Some common points of them include:
Skincare routine.

Don't go out in the direct sunlight.

Avoid blood thinners.

Do not smoke or drink alcohol.

If feel any pain, irritation, or swelling use prescribed medications.
 Cost of Non-Invasive Hair Removal:
 The cost of Non-Invasive Hair Removal in Islamabad, Rawalpindi & Pakistan is different from person to person and few factors can affect the cost of the treatment. Such as:
The expert specialist fee

The location and reputation of the clinic

The method you will choose

The size of the treating area

Medication and anesthesia if required
 Further, if someone wants to know more about cost-related information, contact us for more details.
 Schedule an Appointment With Us!
 If you want to remove hair from the body and need to undergo impressive and painless treatment with optimal outcomes, feel free to consult SKN cosmetics for Non-Invasive Hair Removal . We are here to provide you with the best services and treatments.