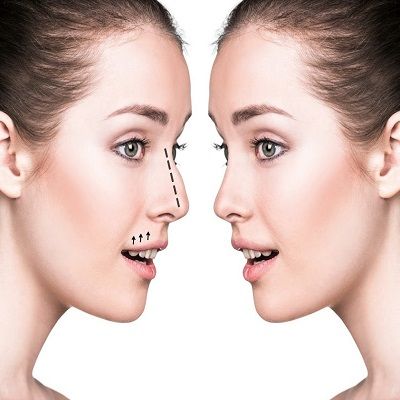 Septoplasty Surgery in Islamabad, Rawalpindi & Pakistan is used to fix deviated septum by resolving issues like blockage of nose or trouble in breathing. It can occur due to the enlargement of bone structure. The septum is the central part of the nose that separates two nostrils. This process can be cured by reshaping nostrils, it doesn't require any external incisions. It's one of the most common ENT procedures to avoid nasal blockages.
What to Expect Before Surgery?
Before surgery, your doctor will review your details like an X-ray or blood test. Some instructions need to be fulfilled before surgery:
You must be ready for general anesthesia.
Your surgeon may advise you to sop other medications that contain aspirin.
Don't eat or drink anything one night before the procedure, this will prevent you from vomiting during treatment.
Your doctor will take photos of your nose, before surgery.
Avoid smoking before treatment.
Are you Fit for Surgery?
People who suffer from nose injuries can be a good fit for this surgery. However, some people demand this due to snoring, and breathing problems. You're a good applicant for this treatment in some other conditions:
If you cannot breathe properly.
If you cannot feel a sense of smell.
If you don't face irregular heartbeat.
If you don't suffer from allergic infections
If you're willing to improve your health
Cost Septoplasty Surgery:
The Cost of Septoplasty Surgery in Islamabad Pakistan varies from 99,000 PKR to 160,000 PKR. It usually depends upon some basic factors like the condition of the patient or the location of the clinic. SKN Cosmetics & Plastic Surgery clinic in Islamabad, Rawalpindi provides the best Septoplasty Surgery at reasonable rates.
Results: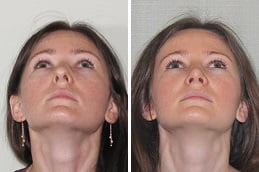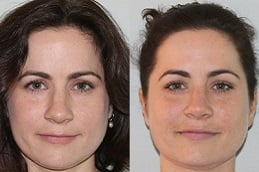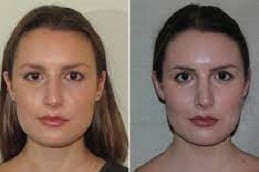 How it's Done?
Before Septoplasty Surgery in Islamabad, Rawalpindi & Pakistan the surgeons will take your physical examination to discuss your medical history. In most cases, you will be given general anesthesia for your comfort. During treatment, your surgeon will make an incision on one side of the nose to access the septum. Your cartilage and bone are reshaped for normal airflow, however, in some extreme complications, the portion of turbinate is removed to attain the finest results. Once this process is completed the treatment area is stitched for better recovery. This whole process can take from 40 to 90 minutes depending upon the condition of the patient.
What are the Outcomes?
After surgery up to 80 percent of patients experience improvement, As a result of this surgery your nose will heal quickly, however in some cases healing process can also be slow. The nasal tissues and cartilage will be in proper shape which can take up to one year. This surgery can straighten your nasal septum by trimming or repositioning nostrils. Snoring can also be reduced as an outcome of this procedure.
What are the Comforts?
Some medical practitioners consider this as cosmetic surgery to improve the external appearance. It provides better breathing through nasal. The major relaxations that come from this surgery include:
Better sleep
Improved sense of smell and taste
Improved breathing
Fewer infections
Improved appearance
Recovery:
Like every surgery, it carries some complications too. Some of the major ones include swelling, numbness, mild pain, and allergic reactions. Once your treatment is finalized by the surgeon your bandage will be removed after 1 to 2 days. If your complications start to increase you must consult your doctor. Some major instructions need to be followed by Septoplasty patients to avoid discomfort and get better recovery.
Take all the prescribed medicines
Avoid physical activities for several weeks
Don't pull up your head in an irregular manner
To avoid bacterial infections use antibiotics prescribed by the doctor
Move up your head gently to reduce swelling
Avoid intake of smoke and drugs for several weeks
In case of high fever must consult to your doctor                    
Book An appointment:
Choosing your clinic is one of the biggest decisions. Our clinic provides the best services to its patients. If you want to get rid of trouble in breathing or snoring etc. you can feel free to contact SKN Cosmetics & Plastic Surgery clinic to consider Septoplasty Surgery in Islamabad, Rawalpindi & Pakistan.