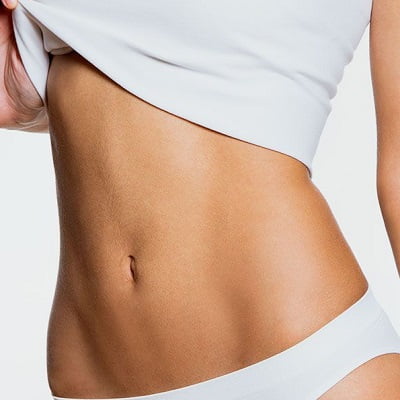 The treatment is also called "laser lipolysis' which is a non-surgical technique of removing stubborn fat deposits from any area of the body including buttocks, thighs, knees, neck, face, abdomen, chest, hips, etc. Laser Liposuction in Islamabad, Rawalpindi involves the use of a laser beam of a specific wavelength that accurately targets fatty pockets to cause destruction and doesn't affect surrounding tissues. Once laser beams penetrate deep into the skin it destructs fatty material as well as increases the amount of collagen that in turn results in tightening of the skin.
Results and Benefits:
Results:
Patients come up with moderate attractive physical appearance after getting rid of fat pockets. Laser Liposuction generally delivers aesthetically permanent results after a few months of treatment while healthy exercise and a balanced diet are essential for maintaining them. Among individuals, outcomes may vary. No Guarantee.
Benefits:
Needs little to no downtime
Involves less scarring procedure
Protects skin from excessive sagging
Delivers successful slimming outcomes
Gives rise to reduced risks of infection
Who Is Candidate?
If your diet and exercise aren't helping in eradicating a large number of fats from your body then you should consider Liposuction in Islamabad. You are a good candidate for the treatment if:
You are over 18
You have goo general health
You have stable body weight
You have realistic expectations
You want to attain a slim body profile
You want to get rids stubborn body fat
You don't want to undergo traditional liposuction
Aim of Treatment:
The major of Laser Liposuction Treatment in Islamabad & Pakistan is to destruct fat-rich cells with the help of laser beams in order to achieve a slim outlook. This quickest and effective procedure is designed in such a way that there is no use of using any of the surgical tools during the whole process that majorly aids in generating fewer complication rates.
Technique We Use:
Normally, the technique we use for Laser Liposuction in Islamabad, Rawalpindi & Pakistan takes one to two hours for carrying out the whole procedure but it may vary according to a number of areas of treatment. Steps that are involved in this non-surgical technique are discussed below:
The cosmetic surgeon first marks the area with an excess of fat deposition to keep them in focus.
Once the area is marked, local anesthesia is applied to cause no discomfort to the patient.
Following the procedure, surgeons accurately create a very small incision on the targeted area so that lasers can pass easily.
The laser beam of the specific wavelength is passed through the incision with precision. It breaks and melts the fatty material by keeping the surrounding tissues unaffected.
A little sensation of heat and pressure can be felt but nothing more.
This resulted in melted fats being drained off through the lymphatic system.
Recovery:
This laser treatment requires a very short recovery period as compared to traditional surgical liposuction treatment. A little swelling, bruising, and redness usually become observable which settles over time. If you see any of these minimal side effects, don't take tension they are temporary. Your cosmetologist will recommend you take care of your treated site and avoid applying pressure to it. You can come back to your routine activities within 3 days.
                     
Schedule a Free Consultation:
Fill in the consultation form and write us your concerns to get more information about Laser Liposuction in Islamabad, Rawalpindi & Pakistan. At SKN Cosmetic Clinic we offer FREE consultations with no obligation. After listening to individual needs, our expert professionals bring you the right treatment plan for you.