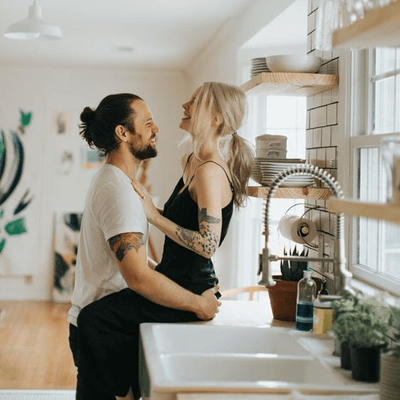 Gone are the days, when cosmetic surgery used to be a luxury enjoyed that was only assessable to the elite of society. Things have changed over the past few years and today, women and men all over the world are getting cosmetic surgeries done to enhance their beauty and make themselves look spectacular. Earlier, cosmetic surgery was considered a taboo subject but nowadays, more and more people are opening about the work they have got done and how it changes their lives for the better. As the cosmetic world is continuing to demolish taboos, intimate surgeries have emerged. Intimate what? Well, intimate surgeries are a group of treatments used to enhance and improve the look of one's intimate regions. So, now you can forget being shy and embarrassed about your intimate regions and acquire a new surge of confidence by getting these treatments done.
If you have been embarrassed about such issues and find it difficult to open up about the problem, know that there are plenty of clinics offering such treatments and even more number of women getting them and we also provide the some man's problems to such as Penis Enlargment. Now, you can too demolish your conscious self and bring forward a new, confident and sexy you. Here is a list of treatments that come under the roof of intimate surgery in Islamabad, Rawalpindi & Pakistan.
Vaginal Rejuvenation
Vaginal rejuvenation is minimally invasive surgical procedure which improves the aesthetics of the vagina along with the muscle tone. It not only makes it look good the outside but tightens it as well, reversing the effects of child birth and aging and allowing you to enjoy your sex life to the fullest. Certainly, the advantages of intimate surgery Clinic in Islamabad are no less than a miracle.
Labiaplasty
This particulae intimate surgery in Islamabad & Rawalpindi involves use of traditional tools combines with contemporary laser devices. It not only reshaped the exterior vaginal lips. It is perfect for those women whose labia has become unshapely over the time. Don't shy away from it and take your confidence back via intimate surgery in Islamabad.
Vaginal Tightening
You have probably heard of vaginoplasty, vaginal tightening is another name for it. This particular intimate surgery in Islamabad & Rawalpindi focuses on improved production of collagen and makes you feel like a virgin again. This procedure can also alter the external shape of the vagina, making it look tighter and youthful.
Clitoral Hoodectomy
The importance of the clitoris is real. You know it, I know it and all the surgeons around the world know it too.  Know that it can get damaged as a result of childbirth, age or genetics which eventually leads to poor shape, unsatisfactory sexual reception and lack of confidence.  The procedure involves removing the excess skin around the clitoris and improving the look of vulva.
Laser Vaginal & Anal Bleaching
Dark intimate regions can make you feel self-conscious about yourself and refrain you from allowing to enjoy a fulfilling sexual life. Don't worry as now intimate surgery in Islamabad, Rawalpindi & Pakistan also includes bleaching of private body parts, helping them restore their original tone and texture?
Now, that you know that there is a way out for those unconfident voices in your head. Just begin searching for a perfect Cosmetic clinic and a surgeon, well known for performing intimate surgeries in Dubai and get going. Best of luck. Have a fabulous intimate life.
We Also Provide the Special Discount Offer on Hair Transplant in Islamabad