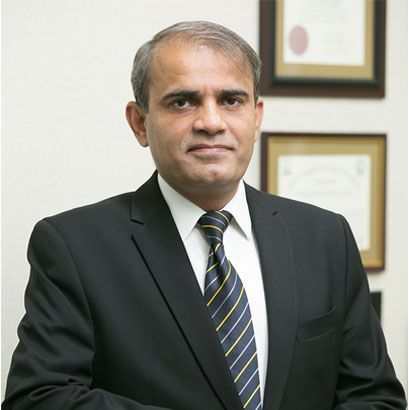 Dr. Naveed Azhar is a highly qualified, experienced doctor and practices as a plastic surgeon at Royal Cosmetics, Islamabad. Anyhow, he also attends patients in other cosmetic health centers all over the world. He can perform almost every minor and major plastic surgery procedure including Liposuction, Hair Transplant, Tummy Tuck, Bariatric surgeries, Rhinoplasty, etc. His name is among the best plastic surgeons in Pakistan. Dr. Naveed has a degree in Medicine along with experience of 10+ years in the field of plastic surgery. He received a medical degree from Punjab Medical College, Faisalabad. He has also boosted his work experience in other cosmetic surgery companies. He is a member of Pakistan's College of Physicians and Surgeons as well as a fellow of the Royal College of Edinburgh's Surgeons. Briefly, Dr. Naveed is a very competent professional so we assure you will be satisfied with his services.
He can cope with all types of aesthetic issues and even some medicals emergencies as well. Dr. Naveed Azhar's basic goal in life is raising awareness about aesthetic issues. Moreover, he has also been involved in different research ventures in the field of medicine like he did a lot of work on hand rejuvenation and post-burn neck treatments. And his amazing efforts in research work were applauded by many of the field's peers.
The surgeon can operate both basic as well as very serious plastic surgery procedures incredibly so, no matter, which issue you have, you can contact him anytime. You can schedule your appointment with him by making us a call or using the book an appointment option.