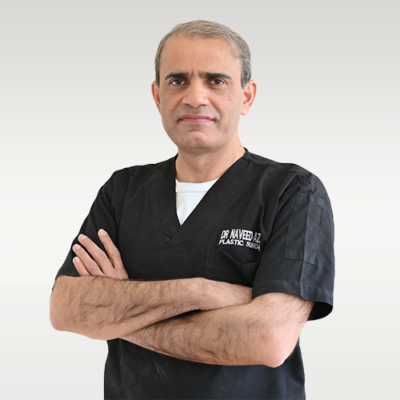 Rhinoplasty in Islamabad satisfies your pursuit of perfection in nasal aesthetics. It is said and widely acknowledged as well that beauty is in the eyes of the beholder. But with the advent of modern sciences, the aesthetic perspectives of people started altering. Although the desire to become perfect exists in every human being and has been there for decades, recent advancement has enabled human beings to improve their facial and physical features.
Rhinoplasty in Islamabad: A Brief Outlook
It is a plastic surgery of the nose or a surgical procedure to reshape or restructure the nose for cosmetic and functional reasons. Rhinoplasty in Islamabad addresses concerns related to nasal shape, size, symmetry, and breathing problems. In a nutshell, this is a medical procedure intended to improve nose symmetry or shape and improve the facial balance of an individual.
Benefits of Rhinoplasty:
Rhinoplasty generally offers twofold advantages: Aesthetic and Functional improvements.
Alters the nose size
Reshape Nostrils
Reduce the tip of nasal
Improves facial harmony
Resolves breathing issues
Corrects structural abnormalities
Improves confidence
The benefits of rhinoplasty vary from person to person. Furthermore, it reconstructs the nose following an injury or accident and also resolves congenital disabilities. It ensures tailored results and adds to a person's personality, confidence, and physical appearance.
Who is the best nose surgeon in Pakistan?
Pakistan has produced renowned practitioners in this field who are helping people improve their lives and physical appearance. When we consider the best nose surgeon, several names emerge. Dr. Naveed Azhar is one of them who, over the years, has made his name recognized in this field. In the domain of plastic surgery, everyone recognizes his expertise and excellence. Furthermore, he always seems dedicated to satisfying his patients, making Pakistan's most sought-after plastic surgeon.
His Journey Towards Excellence
The relentless pursuit of playing a constructive role in society molded his interests in this field and he embarked on this path. He got his medical degree from prestigious institutions and after completing his education, he has been serving in the area for more than 10 years.
His Expertise
He holds a wide range of surgical specialties marked by his precision and dedication. He can perform minor and major plastic surgical procedures, especially his expertise in rhinoplasty is second to none. His service tenure and highest satisfaction rate make him the first choice of people seeking a surgeon to deal with their nose issues.
Profound Interest
The counseling prowess of a professional is considered the most in cosmetic or surgical treatments. This is about informing a patient about his needs and requirements and assisting the patient in making a prudent choice. Dr. Naveed Azhar is also famous because of his deep understanding of the emotional aspects related to rhinoplasty. Undoubtedly, a patient needs a safe and cooperative environment to make a firm decision. Dr. Naveed believes in supporting individuals and providing them with a supportive environment to proceed further.
Commitment to Patients' Satisfaction
When an individual decides to get surgery, he is not only throwing or wasting his hard-earned money but has some aspirations and aims to satisfy them. Dr. Naveed is committed to fulfilling his patients and stats support his commitment. He prioritizes meeting his customers' desired ends. His unwavering dedication, experience and prowess enable him to satisfy the needs of patients.
Commitment to Patient Well-being
Dr. Naveed embodies a true spirit of humanism and does not compromise on his patients' health and well-being. He always aligns his professional practices with the highest standards of care. Further, personalized attention to each patient's query, empathy, and dedication distinguish him from others. ,
His Rhinoplasty Approaches
Detailed Consultation
Functional Considerations
Detailed Analysis
Optimized Procedure
Tailor-made Techniques
Patient-centric Procedures
Rhinoplasty in Islamabad deals with nose-related issues. No matter whether they are aesthetic or functional. A nose job brings multifaceted advantages but getting the services of a skilled professional is mandatory because a novice person may not fulfill your objectives. To ensure your safety and optimum results, we recommend Dr. Naveed Azhar. He has worked in this field for years and has performed countless successful surgeries. His success rate is highest because he first understands the issue, discusses it with the patient, considers the patient's objectives, and proceeds to surgery based on his expert analyses.
Book your Consultation:
Dr. Naveed Azhar is working at SKN Cosmetic Islamabad, which is, like him, the best aesthetic clinic in Pakistan. At SKN Cosmetics Islamabad, we resolve our esteemed patients' aesthetic and structural concerns. If you are looking for the best, then book your slot and let Dr. Naveed help you achieve your aesthetic goals.