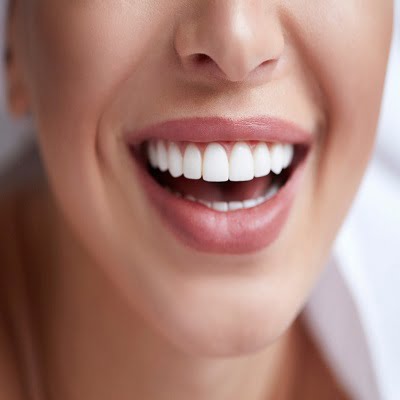 Naturally, every person experiences different issues with their teeth. Coloring issues, cosmetics concerns like broken or chipped teeth and abnormal size of teeth. However, there are a lot of dental treatments that fix such teeth problems. One of the amazing treatments is known as Dental Veneers treatment that is thin and uniquely crafted shells of tooth-shaded materials.
However, SKN cosmetics are offering effective dental treatments like Dental Veneers in Islamabad, Rawalpindi, and Pakistan. To know more about its working, results, and cost or if you have irregular teeth and want to have perfect-sized teeth then keep reading.
What are Dental Veneers?
According to SKN cosmetics, Dental veneers are also called porcelain veneers or dental porcelain covers. They are thin and uniquely crafted shells of tooth-shaded materials. They are used to cover the front side of teeth to enhance your teeth look and help to give you a white smile. These shells are clung to the front of the teeth to change your teeth, color, shape, size, and length.
Moreover, there are two types of veneers that are used for fixing the issue of teeth abnormalities and your dental practitioner will recommend you according to your concern and suitability. These are mentioned below:
Porcelain Veneers: These types of dental veneers are commonly used because these are resisted smoking, espresso and tea stains. Porcelain also helps to avoid your teeth staining, removes the space between your teeth, and adjusts your uneven teeth, recovering your cracked, damaged and crooked teeth.
Composite Veneers: The composite veneers are not so effective but rather yes, they are less expensive than porcelain veneers. Composite dental veneers are perfect for those who don't want high-end cosmetic dentistry services.
Frequently Asked Questions (FAQs)
Quick Facts:
There are some basic quick facts of this dental treatment to summarize the information about it. These are mentioned below:
The total duration for the procedure is two hours
It will require local Anesthesia.
You may need time off work for 1 to 2 days.
It will take 1 week only to fully recover.
Final results will be achieved after a few weeks.
Types of material used: Ceramic, Da Vinic, Lumineers, and Acrylic.
To know more about veneers, you can consult or contact our team anytime. We will provide you with helpful information according to your concerns.
The Cost of Veneers:
The average cost of Dental Veneers in Islamabad, Rawalpindi, and Pakistan range from 20,000 PKR to 40,000 PKR. Also, it depends on patient to patient that what type of issues they have. However, there are several factors that can affect your cost, these are mentioned below:
Experienced dental practitioner's fee.
Location and reputation of the clinic.
Other dental work (braces, cleaning etc).
Type of veneers.
Material of Veneers.
Other supporting charges.
Furthermore, these factors will be discussed before the procedure so you can get a proper idea of the cost. Otherwise, if you want to know more about cost-related queries then you can contact us or consult us anytime.
Reasons for Having Veneers:
Generally, different people have experienced several issues with teeth. Some specific reasons are mentioned below:
Teeth are stained – either as a result of root canal procedure, stains from antibiotic medication, unnecessary fluoride, or the presence of resin fillings that have stained your teeth.
Down directional teeth or abnormal position and size.
Teeth those are chipped or broken due to injury or any reason.
Teeth that are misaligned, uneven, or unpredictably molded (for instance, have pits or lumps in them)
Teeth with holes between them (to close the space between these teeth)
For cosmetics concerns or modify the smile appearance.
Who are Suitable Candidates?
According to our clinic, it is necessary to fulfill the candidacy criteria before undergoing any treatment. Therefore, this dental doesn't require any specific criteria but your teeth and gums must be healthy before you get dental veneers.
Moreover, Dental veneers are not generally the right decision for those patients who grind their teeth, because the dental veneers may break. But if you still want to get Dental Veneers to transform your teeth, then the dental specialist may propose you wear a plastic dental cover while sleeping.
Results:
According to SKN cosmetics, the results will be dramatic, effective and long-lasting. You will get an amazing even smile after the treatment of your defaulted teeth. Moreover, it will provide immediate results but require aftercare for adjusting. Moreover, you need to choose a professional and expert dental specialist who will perform your procedure well and accurate because only a skilful practitioner can deal with it.
   
Benefits:
The ultimate advantages of Dental Veneers in Islamabad, Rawalpindi and Pakistan are mentioned below:
It will enhance the look of teeth.
Improve teeth appearance than before.
Gives you a whiter and even smile.
If a person has broken teeth, it gets fixed.
It will improve the discolouration issue.
Fix gaps in the teeth.
Boost up self-confidence and make your smile attractive.
Preparation:
Preparation is necessary before undergoing dental treatment. Your specialist will examine your affected teeth and other problems like decay, gums issues etc to sort them first. In some cases, if a candidate's teeth are crooked or uneven, it may need to have braces or other treatment before veneers. Otherwise, there is preparation for this treatment which requires:
Your medical history.
X-rays for checking the structure of teeth.
If requires other dental work, it will be done first.
The affected teeth will be trimmed down.
Do not smoke or drink alcohol.
Avoid taking blood thinners before treatment.
However, the procedure will be performed in two sessions with a gap of 1 to 2 weeks. Your veneers will be sent to a lab for manufacturing.
Procedure:
The procedure of dental veneers will be performed by a dental practitioner and according to the type of veneers. Also, it is performed by specific materials like Ceramic, Da Vinic, Lumineers and Acrylic. Therefore, both types of veneer's procedures are mentioned below:
Porcelain Veneers:
To perform the porcelain veneers procedure, first of the entire dental specialist will remove a small amount of enamel from the front and sides of your teeth.
Then the dental specialist will make the impression of perfect teeth by using the mould for your teeth.
The next step is sending your teeth impression to a dental lab that specially crafts the porcelain veneers to accommodate or fit your teeth. It may take a couple of days. But meanwhile, the dental specialist will give you temporary veneers to wear on your teeth.
In the next appointment, the dental specialist will put the veneer on your teeth to check, whether the veneers are properly fit and are according to your teeth shape or not. After any modifications, your teeth will be cleansed and the veneers will be attached to your teeth.
Composite Resin Veneers:
The dental specialist deliberately bonds and shapes the composite material using a colour shade that is best for you.
A special light is used to solidify or harden the composite veneers and properly bond them to your teeth.
The composite veneers are cleaned and polished to give you a naturally white smile.
Post-Care Instructions:
After the procedure, it doesn't end here but a candidate needs to take care of teeth. However, it is necessary to follow the aftercare instructions which your dental specialist will prescribe you. Some common instructions are mentioned below:
Try to avoid chewing hard objects such as pens, ice, or your fingernails.
Don't open chips packets, bottles, etc. using your teeth.
Avoid chewing with your front teeth. Always eat with your back teeth only.
If you have a habit of grinding your teeth while sleeping, then get a plastic cover to shield your dental veneers.
Always remember to wear a mouth guard while playing any kind of sports.
Keep your diet healthy and soft for a few weeks.
Do not take blood thinner for several weeks, it may cause bleeding.
If you feel any serious pain and irritation then inform your specialist immediately.
Why Choose Us?
The SKN cosmetics are one of the most reputable clinics in Islamabad where you can have every type of dental work like veneers etc. Moreover, if you are experiencing any type of teeth issues like discoloration, crooked teeth, or have gaps between them then you can Consult SKN cosmetics anytime. We are here to give you the best services and effective results. We are looking forward to you!