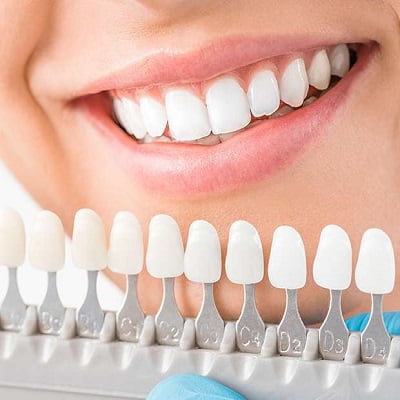 Everybody loves to have white, shiny and even teeth. Well, that's the reason dentists recommend brushing at least twice a day and floss every day to keep your teeth healthy.
If you make a habit of visiting the dentist occasionally to track your oral health then you will be able to acquire self-care tips, useful and expert advice from the professional dentists that will help you in avoiding tooth decay, gum bleeding, and other oral issues.
What is Cosmetic Dentistry?
Cosmetic Dentistry fundamentally provides you a better lifestyle by enhancing your teeth shape, position, alignment, color, size, and overall aesthetic appearance. It also provides you numerous ways for prevention and taking care of your oral health.
The dentists at the Cosmetic Dentistry in Islamabad, Rawalpindi & Pakistan carefully diagnosis your oral health issues such as:
Gum recession
Yellowish teeth
Gum recontouring
Gum depigmentation or Gum whitening
Gum bleeding
1. Gum Rescission:
Following are the symptoms of gum recession:
Loose teeth
Inflamed or puffy gums
Visible pus around the teeth and gums
Gums that recede
Persistent bad taste in the mouth
2. Gum Whitening:
Following are the causes of Dark gums:
Smoking
Medications
Hereditary conditions
Systemic infection
Metallic fillings
Having dark gums can really affect a person's personality and confidence. If you have dark gums then you can get a gum whitening treatment at the Cosmetic Dentistry in Islamabad.
3. Gum bleeding:
During flossing and brushing, a little bit of bleeding is common but if you experience a lot of bleeding then you shouldn't ignore it and consult a dentist immediately.
Following are the reasons for gum bleeding:
Mouth infections
Dentures that don't fit properly
Brushing too harshly
Vitamin insufficiency in the body
Bleeding or clotting disorder
Using medicines
During pregnancy
Medical problems like heart disease, diabetes, scurvy or leukemia.
4. Gum recontouring:
Gum recontouring is also known as gum lifting and gum sculpting.
Who is the Perfect Candidate for Cosmetic Dentistry?
Everybody is a good candidate to visit the Cosmetic Dentistry in Islamabad, but it's important that you fulfil all the requirements and conditions which are followed below:
If you care for your teeth and oral health.
If you want to prevent tooth decay, plaque, gum bleeding and other oral problems.
If you want to avoid future expenses on your teeth.
If you don't want to bear tooth or gum pain that may occur in the future.
What's included in Cosmetic Dentistry?
Fluoride treatments
Awareness regarding your existing problem and future oral problems.
Regular inspection and cleaning.
Dental sealants etc.
Five Types of Cosmetic Dentistry:
Following are the 5 types of Cosmetic Dentistry:
Inlays and Onlays
Composite bonding
The Procedure of Cosmetic Dentistry:
Basically, the dentist will recommend you to get a diagnosis according to your oral problem.
How often you should Visit the Dentist?
There are no fix times but at least you should visit the dentist 2 times a year. But if you are feeling any oral problem then just go ahead and visit the dentist.
Are there any Special Guidelines to Track after seeing the Dentist?
Well, it depends on your dental checkup. If the dentist at the Cosmetic Dentistry in Islamabad notices that you have any oral problem then he will recommend you to follow some special instructions or a care plan.
However, all the dentists and surgeons are highly skilled, professional and board certified at the SKN Cosmetic Surgery. And they treat every patient on an individual basis.