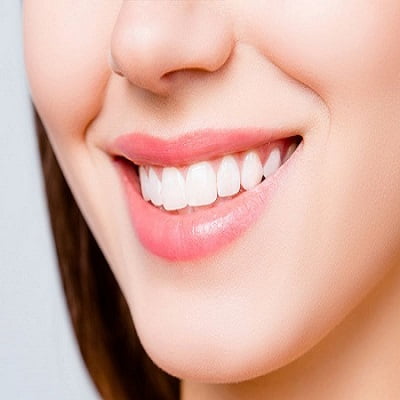 If you are tired of going to your dental specialist for your problems, again and again, having multiple teeth issues, gum problems, trauma or decay indicates that your dental structure is damaged and you need to fix it. In such types of cases, there is a solution that is mostly recommended by expert dental specialists is known as full mouth rehabilitation. It will make your smile more improved and enhanced.
On this page, we will cover all about Full Mouth Rehabilitation in Islamabad, Rawalpindi & Pakistan. You will learn about its procedure, benefits, and results with possible complications as well. So, keep reading!
An Overview:
There are many people who need to fix dental issues with effective and safest methods. Restoration of full mouth is a process of rebuilding or replacing all teeth of the patient. Also, it will consider smile improvements, joints of the jaw, and bite pressure. You don't need to worry about it because if a person has few healthy teeth then these will use as support for replacing teeth. It will enhance a person's oral health, improvement in functionality, and make the beauty of the mouth effective.
Treatment Options For Full-Mouth Rehabilitation:
According to SKN cosmetics, there is a combination of dental treatments that are used to perform the reconstruction of a full mouth to make a perfect and healthy smile in just one treatment. Full mouth restoration procedures include multiple treatments that are mentioned below:
Dental Implantation of Teeth.
Bone Grafting.
Gum Treatment.
Teeth Whitening process.
Tooth Colored fillings.
Orthodontics (Irregularities in teeth and jaw).
These procedures will be performed by an expert orthodontist and will take your time according to your complications, complexity of dealing, severity and technique that will use. If the dental implanting is included then it may take your time in days otherwise you can expect to get combined alterations.
The Results:
At our clinic, we provide long-lasting and satisfying outcomes. After this combination of treatments, your full mouth will be enhanced medically and aesthetically. Sometimes, results depend on person to person and it might take 2 to 3 months for complete dramatic outcomes in your smile. However, you need to choose an expert specialist for this procedure performance.
Candidacy Criteria:
It is important to fulfill the candidacy criteria before undergoing these dental procedures. The ideal candidates are those who wish to enhance the functionality of the full mouth. A person needs to consult before undergoing and your expert will recommend you according to suitability. Moreover, this procedure will deal with such issues as well:
A missing tooth (teeth).
The uneven gap between teeth.
Gum diseases.
Worn teeth.
Chronic Pain.
Dental Traumas.
Benefits:
There are a lot of benefits in Full Mouth Rehabilitation in Islamabad, Rawalpindi & Pakistan. A few of them are mentioned below:
Your oral health will be improved.
Youthfulness is in appearance.
It will make aesthetically balanced teeth.
No more missing teeth.
It will correct the gaps and unaligned teeth.
There will be no bad breaths anymore.
Effective and safest methods.
How to Prepare For It?
According to our clinic, the dental surgeon will ask a candidate about his/her oral life routine and desires for a smile makeover. Furthermore, the dental e-ray will be required to determine the concerns of roots. There are no specific preparation instructions but it depends on your surgeon who will prescribe you some instructions.
Aftercare Instructions:
After the procedure, it is important to take good care of your treated area for successful recovery. It will recover in just 1 to 2 weeks. Your dental surgeon will prescribe you few post-care instructions according to treatment and your health. Some common instructions are mentioned below:
Brush your teeth regularly.
Use a prescribed antibacterial mouthwash.
Keep your oral health hygiene and maintenance.
Do not smoke or drink alcohol.
Try to avoid sticky foods.
Do not skip any post-appointment with your dentist.
Complications:
The treatment is safe and doesn't have any major side effects but complications only occur when you choose an unprofessional and untrained dental surgeon for your treatment. If such types of surgeons perform dental surgeries, they can lead a candidate to complications like:
Misalignment of teeth.
Unbearable jaw pains.
Unsatisfying outcomes.
Waste of money and time.
The Cost:
The cost of Full Mouth Rehabilitation in Islamabad, Rawalpindi & Pakistan varies from patient to patient and according to their suitability, complexity, and requirements. There are few factors that can affect the actual price of the treatment, these are mentioned below:
The professional dental surgeon's fee.
Location and reputation of the clinic.
Natural of the treatments.
Session requirements (In specific dental procedures).
Other supporting charges.
Further, if someone wants to know more about cost-related details then it is necessary to contact us for getting proper cost estimation or you can consult us for an initial appointment anytime.
Schedule An Appointment with us!
Therefore, it is a procedure that will make your oral health perfect and give you accurate smile. If you want to undergo full mouth rehabilitation treatment then feel free to consult SKN cosmetics for it. We will provide you with effective services and satisfying results for the long term. So, don't wait and schedule an appointment with us!