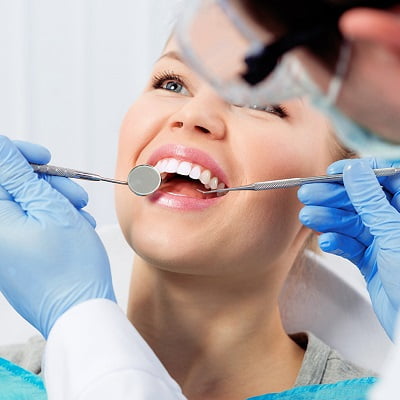 Royal Cosmetic Surgery Clinic provides the best services related to General Dentistry in Islamabad Pakistan that may range from minor to major surgeries at a reasonable cost. The experts will also help you by providing you with preventive care tips to take good care of your oral health.
Everyone loves to smile but if you want to make your smile more attractive and pretty then General Dentistry services in Islamabad can help you in it. Our dentists are professional, skilled and board-certified with many years of experience. They do coloring, reshaping, positioning, and alignment of your teeth.
General Dentistry Services:
Following are the General Dentistry services offered by the Royal Cosmetic Surgery:
Pediatric Dentistry
Routine dental checkups and cleaning
Dental filling
Dental implants
Periodontics and Gum disease treatment
Treatment of TMJ disorder and Myofascial pain syndrome
1. Pediatric dentistry:
Pediatric dentistry is also known as children's dentistry. As children face different kinds of oral issues so it's important to visit the dentist on a monthly basis. A visit to the dentist might be a creepy experience that's the reason SKN Cosmetic clinic has a relaxed and calm environment for children. So that future appointments would be fun and without fear.
Results and Benefits:
The child will have balanced oral health.
The fear of the child for the dentist visit would disappear.
His all teeth and gums problems will be resolved in time.
2. Routine Dental Checkups and Cleaning:
Teeth are essential for talking, eating and smile but if you have any oral problems then you would definitely be less confident.
Benefits:
It's a non-surgical and non-invasive procedure.
It doesn't have any complications and side effects.
3. Dental filling:
Our teeth are really sensitive because no matter how much we take care of our teeth still we have to suffer from cavities and tooth decay. If you are also a victim of it then consider General Dentistry services in Islamabad.
Advantages:
It's
Dental filling attaches to your tooth structure.
It makes your teeth attractive too.
Reasonable cost.
Have a low risk of allergic reactions, complications and side effects.
4. Root canal treatment:
A root canal is also called endodontic treatment and it's popular all over the world.
Benefits:
The downtime of root canal treatment is less.
You won't feel pain due to the administration of local anesthesia.
5. Dental implants:
The dental implant is a titanium post that is surgically positioned into your jawbone beneath your gum line.
Advantages:
You will be comfortable during the dental implant procedure.
Your speech will also be improved.
Your confidence and self-esteem level will boost up.
6. Periodontics and Gum disease treatment:
If your gums bleed during brushing then you shouldn't ignore it because it's the early stage of gum disease but due to negligence, you may have to suffer from periodontitis (a serious gum disease).
Benefits:
Results are guaranteed.
There is minimal risk of complications.
The procedure is quick and fast.
7. Treatment of TMJ disorder and Myofascial pain syndrome:
TMJ or Temporomandibular joint is the joint between the lower jaw bone and the temporal bone of the skull and performs its duty by moving your jaw. And the TMD or the temporomandibular disorder refers to pain in the jaw area and the issues could be; arthritis and internal derangements.