We'll call you back within 15 minutes
ABOUT OUR FACILITY
SKN Cosmetics Clinic in Islamabad is amongst the pioneers of Cosmetic Surgery industry within Pakistan.
OUR TEAM
We have a team of expert and board certified doctors who are experienced and extensively trained at our facility.
WHY CHOOSE US
Our staff makes utmost effort to make you feel relaxed, comfortable and guarantee your satisfaction.
Plastic Surgery Clinic Procedures
---
At Cosmetic/Plastic Surgery Clinic Islamabad, Rawalpindi & Pakistan, client satisfaction is our priority. Stemming from the cutting-edge laser technology, our treatments are designed to cater people of different ethnic backgrounds. The most popular treatments at our clinic include breast surgeries, liposuction and fat melting treatments, dermal fillers, skin care treatments and hair transplantation.
Plastic & Cosmetic Surgery Islamabad & Pakistan
---
SKN Cosmetics Clinic Islamabad, Rawalpindi & Pakistan and laser industry has progressed a lot in the recent years. Long are gone the days when you had to live with what God gave you. Now, you can transform the way you look and feel on top of the world. Don't like your nose? Change it. Tired of the excess flab? Well, get rid of it today. Want to look youthful? Take the years of your skin or get a hair transplant. Whatever is bothering you, it can be changed in an instant. We are offering a wide range of treatments in the skin care section, Plastic Surgery Clinic Islamabad, Rawalpindi & Pakistan as well as hair transplantation. We ensure to use state of art technology along with bringing together a spectacular team. Our team includes surgeons, doctors, dermatologists, nurses and medical assistants. We believe that if you look good, we do too. We understand the uniqueness and complexities of each individual and cater to them accordingly. Our Staff of Plastic Surgery Islamabad Clinic has years of hands on experience with people of different ethnicities which eventually translates into thousands of success stories and happy clients throughout the world. At SKN Cosmetic Surgery Clinic Islamabad, Rawalpindi & Pakistan, you will find an extensive range of invasive and non-invasive solutions to choose from. There is certainly something for everyone. Now having fabulous hair, amazing body and spectacular skin is no longer a dream.
Our Pakistani Clients
---
Our Skin Cosmetics Clinic clients are not only limited to Islamabad & Rawalpindi but they come from all around the world Such as Canada, London, Yemen, Saudi Arabia and Australia.. etc . Our highly skilled and experienced staff ensures that you get the very best from us. We also offer medical tourism to our valued clients
We Have Thousands of Happy Clients Throughout the World..
Primarily, we are located in the United Arab Emirates but we do receive tons of clients worldwide Such as Canada, London, Yemen, Saudi Arabia and Australia.. etc , mainly from the Gulf Region. The increase in their confidence levels and happy faces speaks volumes for our success.
Cosmetic Surgery in Islamabad.
Cosmetic Surgery in Rawalpindi.
Cosmetic Surgery in Pakistan.
Cosmetic Surgery in Peshawar.
Cosmetic Surgery in Lahore.
Cosmetic Surgery in Karachi.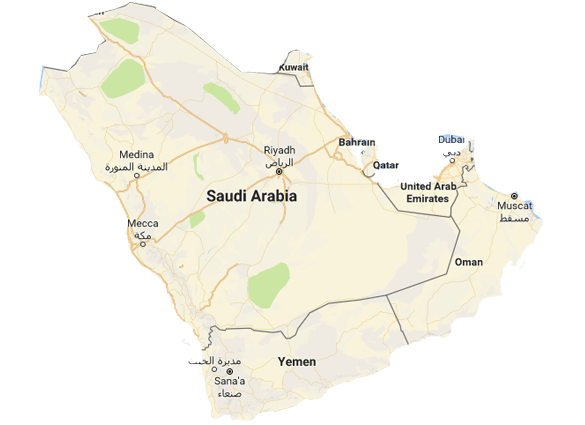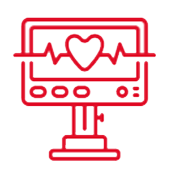 Press
---
We are in Media
SKN Cosmetic Surgery, has the most positive media mentions throughout pakistan's major media websites and channels.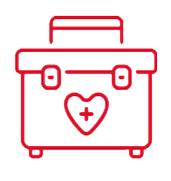 Overseas Patient
---
Medical Tourism
SKN Cosmetic Surgery, the pioneer of cosmetic sector extends its services to overseas patients to give a big boost to medical tourism in the country.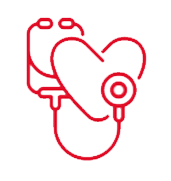 Professional Care
---
WE CARE ABOUT YOU
Our team of world renowned cosmetic and plastic surgeons, that are experts who perform both surgical and non-surgical aesthetic procedures.
New and Advanced Machines
No one can deny the fact that laser technologies and modalities have progressed rapidly in the medical field. We have performed hundreds of treatments by undergoing the fractionated CO2, intense pulse light, clear light, fractional non-ablative laser resurfacing and many other high tech automations to make each treatment as comfortable and pain-free as possible.
Best Team of Dermatologists:
You can trust in the combined 30 years of dermatology experience offered by our skilled team of doctors. Our holistic approach encompasses the belief that enhancement is best when accomplished by expert dermatologists and healthy life-style.
Most Popular Laser Treatments
Dermatologists at our clinic are well-trained in laser physiology that utilizes much expertise and artistry to conclude which laser therapy is most fitting for any of the skin conditions. We offer a full spectrum of latest Laser treatment technologies to help you by intensely rejuvenating your skin such as Laser Hair Removal. We also attempt to take the time to listen your concerns and devise a plan that is specific to your life-style goals.
Best Team Of Dermatologists:
If you are done with your immense research and finally ready to speak with someone, choose us. We offer FREE consultations with no obligations to our potential clients with one of our knowledgeable consultants who know the ins and outs of every service we provide such as on Dentistry we provided Teeth Whitening Treatment, Root Canal Treatment.
Great Services
-SKN Cosmetics is a leading provider of cosmetic surgery, laser treatments, Skin Whitening Treatment Islamabad, and a variety of other non-surgical treatments in Pakistan. Our clinic is highly dedicated to provide a very friendly, personal and professional cosmetic service.  
We Care About You
Our major aim is to treat you with respect and compassion, whatever your cosmetic enhancement needs. We are proud of our meticulous attention to keep you on a safer side including the wish for discretion and privacy. The skills of our team allow us to deliver remarkably gratifying results to both the physical and mental health.
Encouraging Feedback
---

TRUSTSCORE 8.7|18 REVIEWS
The decision of undergoing Laser Liposuction from your clinic was the best I could have ever made. I am ecstatic and beyond happy by the results.
I am so happy by the result I got from PRP Therapy. My hair has started to grow again, not only the thickness of my hair has significantly improved, but also the quality.
Thank you Skn Clinic, you gave me which I had always wanted, thick hair and youthful looks, great work.
I am amazed by the results of Skin Whitening Treatment. I highly recommend it for everyone looking for a good Laser Treatment Clinic in Dubai.