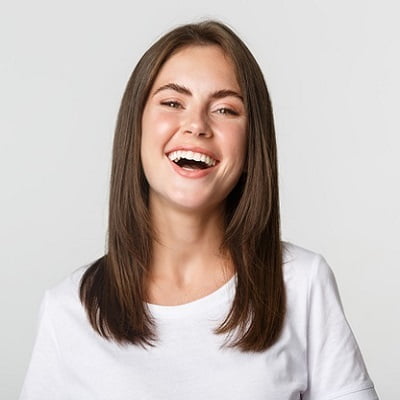 All parts of the body are important. We often pay attention to the exposed parts of the body only. It is important to understand that the non-exposed parts are also crucial. We often have to expose the hidden parts to someone may be for a medical examination or due to some other reason. Due to the darkening of the vaginal opening and anus area, you may have to face embarrassment in front of others.
Candidates
The treatment is simple, safe, and effective.
If you hate having dark areas near the anus and vagina.
If you want to avoid embarrassment when such areas need to be exposed.
If you genetically have dark skin near genitalia.
If you do not have a skin disease.
If your partner face sexual arousal issues due to dark genitals' skin.
Goals
The treatment aims at achieving the following goals;
To lighten the tone of the dark skin.
To enhance the confidence in the patient.
To boost the sexual arousal and experience.
Preparation
It is quite easy to prepare for a typical Laser Anal and Vaginal bleaching Islamabad & Rawalpindi treatment. It does not require a sophisticated preparation. The patient can take the treatment in lunch break. The cleaning of the treatment areas is required before the treatment.
Procedure
The Anal and Vaginal Bleaching Islamabad & Rawalpindi treatment is not difficult to perform. It is performed just like other later treatments. It is a non-invasive and non-surgical treatment that could be performed within 15 minutes. It is safe in nature and delivers good results for all. More than one treatment session is mostly required to get desired results.
Benefits
You can expect the following benefits from this simple procedure;
The treatment is non-invasive.
The treatment is non-surgical.
The treatment whitens the skin.
The treatment is easy to perform.
The treatment boosts the confidence.
Recovery
There is no concept of recovery phase in this procedure. The minor side effects include the redness, and tingling feeling. Such side effects subside very soon and the patient can take cold compresses to sooth the treatment area.
Post-Treatment Care
The patient will have to take care of the following important post-procedure instructions;
The tenderness and soreness may last for one week.
Keep the treatment are clean and dry for 2 to 4 days.
Take antibiotics as per doctor's advice if you face discomfort.
Avoid workouts, sports, and other strenuous activities for 10 days.
Results
The bleaching treatment for anus and vagina is very effective and delivers results for all if performed by a qualified and experienced professional.
Free Consultation 
For a limited time, the Intimate Surgery Clinic is offering wonderful discounts to Laser Anal and Vaginal bleaching Islamabad, Rawalpindi & Pakistan aspirants. You can avail this amazing discount offer and a free online consultation if you fill the online form now. So do not miss out; get this offer today.