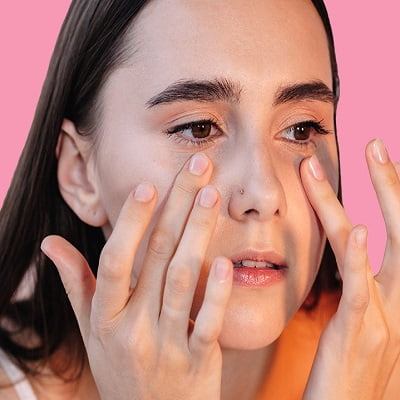 Having dark circles is fairly common. They say that 9 out of 10 people have dark circles. Personally, I feel that everyone has dark circles. There are a number of cosmetic products available in the market that are catered to treating the dark bags around the eyes. But, not all of them work. Lucky, for you, we live in a day and age where there is a solution to almost everything. There are endless causes of dark circles, sleep deprivation, unhealthy eating habits, and a bad health can result in dark bags. Regardless, Laser Dark Circles Treatment in Islamabad, Pakistan will make your dark circles a thing of the past. There are a couple of other options as well.
Are you the right prospect?
Dark Circles Treatment in Islamabad, Rawalpindi & Pakistan is an amazing procedure for anyone wishing to look and feel refreshed. Here are a few things to consider:
You must be at least 18 years old to undergo the treatment.
You must not be pregnant.
You must not be breastfeeding.
You are looking for a non-invasive solution.
You want quick results
Results of Dark Circles Treatment:
The results of Dark circles treatment in Islamabad, Pakistan show quickly and last for years. You will see a dramatic difference in your eyes after the very first session and dark circles will be a thing of the past after the number of sessions has been completed.
  

Pre-Treatment Care:
It is an important aspect of Laser Dark Circles Treatment. Here are a few instructions you must follow prior to the treatment:
Wear sunscreen to keep your skin protected and avoiding the sun damage.
Keep your body hydrated by drinking enough water.
Get all your prescriptions way before the treatment day.
Avoid facials or whatever other skin medications for a month prior to the treatment.
Limit caffeine for a minimum of seven days prior to the treatment.
Treatment Options:
There is a rundown of alternatives to browse as perfect dark circles treatments. Have a look at both of them:
Topical Dark Circles Treatment Islamabad:
Creams containing kojic acid, Vitamins C and K, green tea, and licorice can be suggested by the dermatologists for treating under-eye circles.
Though these creams infrequently give a lasting answer, they may help to treat the pigmentation timely.
They are mostly used for mild dark circles and do not work on extreme bags.
Chemical Peels:
Chemical peels additionally offer a cure for skin whitening along with dark circles. As the skin around the eyes is super sensitive, superficial peels are used.
Peels off the dull skin around the eyes and additionally helps the collagen production.
Mostly, Trichloroacetic corrosive (TCA) and glycolic corrosive peels are utilized for treating dark circles around eyes.
Dermal fillers:
The best way used to treat under-eye dark circles because of the lack of facial volume is by using dermal fillers.
Dermatologists utilize these delicate gel-like substances to correct the dark circles.
Hyaluronic corrosive fillers are the most popular ones used for Dark Circles Treatment in Islamabad, Rawalpindi & Pakistan.
Laser skin resurfacing:
As you age, the skin thins up, uncovering the veins under the eyes, resulting in blue and purplish tint.
If this is the situation, a few specialists suggest their patients Intense Pulsed Light treatment as a dark circles treatment in Islamabad to abatement pigmentation issue and boost the production of collagen.
Mesotherapy:
The best and presumably the most secure treatment for dark circles is mesotherapy.
A concoction containing pharmaceutical medications, minerals, chemicals, and supplements is infused under the eyes in focused territories.
The blend decreases dark circles under the eyes and packs under the eyes and male you appear refreshed and rejuvenated.
Post-Procedural Care:
It is an important aspect of Dark Circles Removal. Although it is a minimally invasive, there are still certain instructions that you need to follow:
Keep your body hydrated.
Cold compressions can be used to minimize the swelling around the eyes.
Wear a broad-spectrum sunscreen to protect your skin
Apply all the topical creams suggested by the dermatologist.
Do not scrub your skin for at least a period of one month.
Benefits of Dark Circles Treatment:
Dark circles treatment in Lahore has endless benefits. Here are a few to name:
It is a non-invasive procedure.
There is no downtime and recovery period involved.
The results are spectacular and are visible after the very first treatment.
There is no pain involved during and after the procedure.
It won't affect the surrounding skin.
Laser Dark Circles Treatment in Islamabad, Rawalpindi & Pakistan is an amazing procedure which transforms your look dramatically. It makes you look youthful and refreshed in a matter of a few sessions. Just make sure to consult a reputed dermatologist of SKN Cosmetic Clinic Islamabad before finalizing any treatment. Good Luck!