What is Kybella?
Kybella Treatment in Islamabad, Rawalpindi & Pakistan is a nonsurgical injectable procedure that is used to target the fat underneath the chin. The procedure uses a sequence of deoxycholic acid shots to eliminate the fat cells in this area. No cuts are required, and the recovery time is negligible in most cases.
According to a recent consumer survey, it was found that 67 percent of individuals are concerned with surplus fat beneath the chin or neck. Kybella is currently the only accepted injectable treatment for double chin removal.
Suitable Candidate for Kybella Treatment:
The suitable candidate for Kybella treatment should be an adult with an age 18 years or above with a reasonable fat deposit under the chin. You might not be a good candidate if:
You are planning to undergo facial surgery, 

if you are having trouble in swallowing, or 

Have an infection or medical condition in or near the planned site.
Preparing for Kybella:
It is important to discuss and plan the Kybella treatment with your healthcare provider and make sure you are a suitable candidate for the procedure. Talk over your medical history, along with any cosmetic injectables you had done on your face, neck, or chin. Tell your healthcare provider about any distress in swallowing or bleeding issues. 
As it a nonsurgical procedure, so there is very little preparation required for Kybella. It is suggested that you must schedule the procedure well before any major events. Washing your face suitably prior to the appointment can help reduce the risk of infection. To prevent post-treatment bruising you must avoid ibuprofen.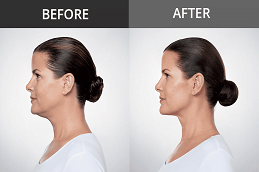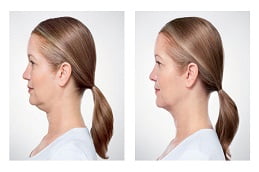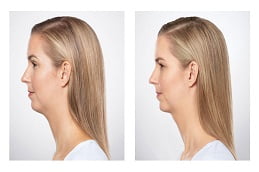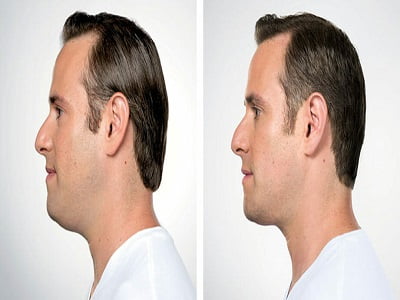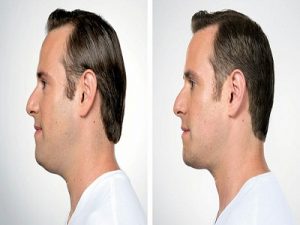 Target areas for Kybella:
Kybella is FDA-approved for use in the submental areas (under the chin).
How does Kybella work?
Deoxycholic acid is a bile acid, which is naturally manufactured by your body to help absorb fat. Kybella injections use a synthetic form of Deoxycholic acid as an injection. Once it is injected, it destroys the fat cells under the chin area so it cannot accumulate fat anymore and thus liposuction does the same for belly fat. 
Before the procedure, your healthcare provider will spot the injection sites with a marker and may apply a topical numbing cream or ice pack to comfort any pain or distress. Generally 20 to 30, and up to 50, injections are inoculated under the chin. The acid then works progressively to kill fat cells, which are metabolized by the body.
How many Kybella treatment sessions will I need?
Since the chin profile is different in everyone, therefore, the number of treatment sessions differs from patient to patient. Your healthcare provider will determine that is how many treatment sessions are suitable for you based on the amount and distribution of your accumulated sub-mental fat and personal treatment goals. Each Kybella treatment session is done after at least 1 month, and you should not have more than 6 treatments. 
What to expect after Kybella:
Your healthcare provider should devise a personalized treatment plan according to your specific needs. A lot of people require more than one treatment session to achieve the desired outcome. In clinical studies, most of the people who have gone through Kybella treatment achieved visible results after two to four treatment sessions. 
As soon as the deoxycholic acid starts to close down fat cells under the chin area, the results should be enduring, and no further treatment is required as the fat cells can no longer accumulate fat.
Recovery:
After Kybella treatment in Islamabad, Rawalpindi & Pakistan, recovery time is negligible for most of the patients. After the procedure, you possibly will experience discomfort in the injection site for up to two hours. You might possibly have some swelling, bruising, or unresponsiveness under your chin.