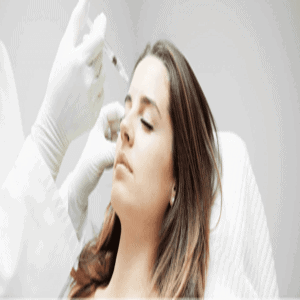 By this time, you have heard about Botox, the treatment aimed to halt the muscles and smooth facial wrinkles. However, there are alternatives available that are comparable to Botox. One of the alternatives is Xeomin.
As we grow older our skin tends to lose its elasticity, resulting in unwanted lines and wrinkles. These are the signs of aging which can change our look, making us look older or exhausted. Though frown lines naturally take place when the muscles under the skin contract while we make facial expressions. With the passage of time, these expressions can cause enduring frown lines. Xeomin frown lines treatment in Rawalpindi, Islamabad & Pakistan is an FDA approved and clinically proven injectable is a type of neurotoxin that blocks the discharge of the chemicals that cause the muscles to contract. This softens frown lines in a delicate and natural way.
SKN Cosmetic Surgery Clinic is pleased to provide innovative anti-aging treatments such as the Xeomin injectable. With widespread experience in the field of cosmetic injectables and cosmetic surgery, SKN Cosmetic Surgery Clinic is able to help its clients to revitalize their appearance with tremendous results.
How Xeomin Works?
Xeomin frown lines treatment in Rawalpindi, Islamabad & Pakistan is a highly effective injectable treatment that is used to provisionally reduce the severe frown lines, also known as glabellar lines, between the eyebrows. 
Xeomin is a highly purified neurotoxin, which is injected into the brow muscles. As you tilt or frown, the muscles between your eyebrows contract. This causes the skin to bend and wrinkle. The dynamic ingredient in Xeomin is a highly purified protein called Botulinum toxin type A, it halts the nerve endings in the brow muscle's fibers from wrinkling. Xeomin treatment helps to reduce the brow muscle contractions, resultantly the lines between your eyebrows start to relax, giving your skin a smoother appearance.
The whole procedure only takes about 10–20 minutes. During the treatment, your medical practitioner will inject Xeomin injectable into your forehead. He might use a topical anesthetic or a cold pack to reduce distress.
Xeomin vs. Botox
Like Botox, Xeomin is also a Botulinum toxin type A injectable. Xeomin's formula is in fact very comparable to Botox, and patients every so often cannot tell the difference. However, Xeomin is not as renowned as Botox. That is the reason why it is also a bit cheaper.
Suitable Candidates for Xeomin:
Xeomin frown lines treatment in Rawalpindi, Islamabad & Pakistan may be the suitable injectable for you if you are an adult and experiencing moderate to severe frown lines in the middle of your eyebrows, around the eyes and on the forehead. Before opting for skin rejuvenation treatment it is imperative to talk to one of the highly qualified experts at SKN Cosmetic Surgery Clinic to make certain that this treatment is the best for your desires. It is also important to remind that Xeomin is not suggested for patients who have any type of skin infection at the injection site.
Fast Results
Xeomin usually start reducing frown lines as early as 3-4 days after the treatment. By and large, patients begin to experience the results within the first week of the treatment. During the first month after the procedure Xeomin help to smooth out the lines with the maximum effect. The results generally last approximately three months, however they can last shorter or much longer depending on the patient.
Some of our Best Xeomin Treatment Results are: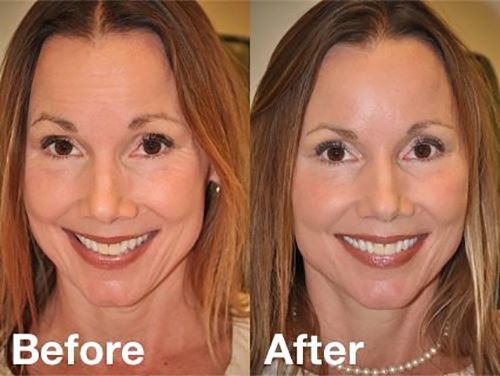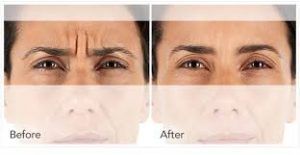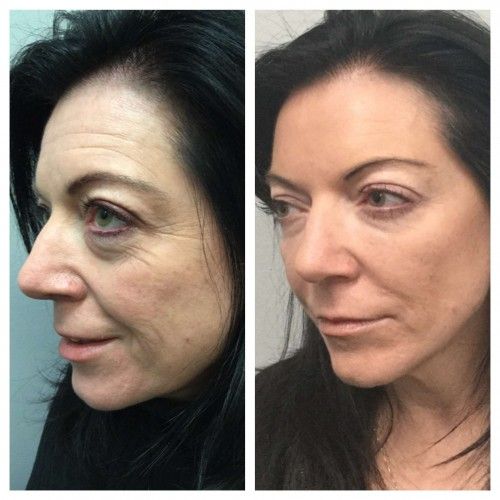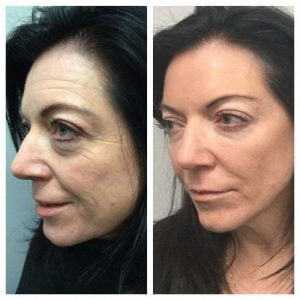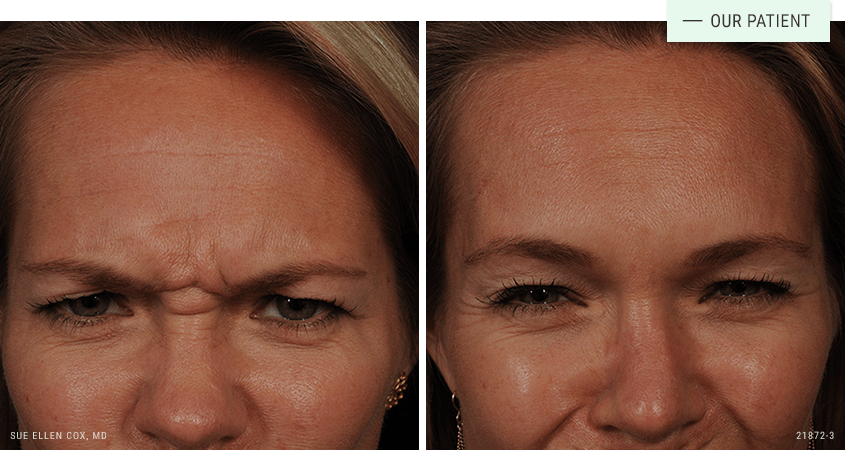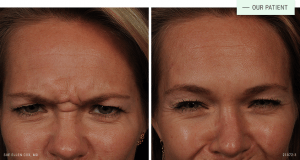 Ready for Xeomin Treatment
Frown lines are exceedingly common as most people have them from years of exercising the muscles between the eyebrows. However, they can become annoying over time. Xeomin frown lines treatment in Rawalpindi, Islamabad & Pakistan offers patients a non-invasive, highly effective treatment at a reasonable price. Consult your skincare expert at SKN Cosmetic Surgery Clinic today to find out if Xeomin is the right treatment for you.