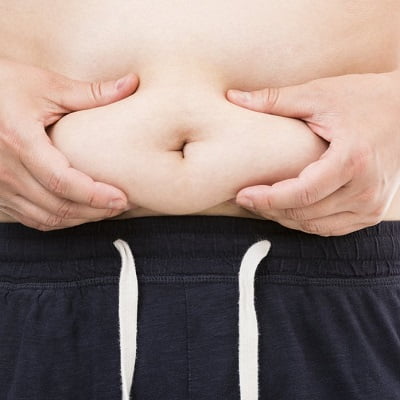 To have fats on several parts of the body can be annoying or embarrassing and it can impact the self-image. A cosmetic procedure – Fat Reduction in Islamabad is performed to eliminate unwanted fats. It is a surgical procedure that aims to reduce excess fats and skin.
On this page, you will learn about how the fat reduction procedure performs and its results, benefits cost etc. so, take a moment and read the following details.
Aim Of The Treatment:
The major aim of the treatment is to remove excess fats from specific parts of the body. other reasons for getting this treatment are:
To reduce fats from the body parts.
Contouring the part accurately.
Defining the perfect shape.
People who want to look attractive.
To get rid of an unwanted minor range of weight from the body.
Details Of Fat Reduction:
Generally, the complete details of the fat reduction procedure are:
It is a surgical procedure.
Techniques – liposuction and abdominoplasty.
Common areas: face, chest, shoulders, abdomen, arms, and legs.
Not a weight loss treatment.
Require local or general anaesthesia (it depends).
The total duration of the procedure is 2 to 4 hours.
Recovery period – 1 to 2 months.
Common side effects – swelling, redness, pain.
Suitable for both men and women candidates.
What To Expect In Results?
When you successfully undergo the surgery for fat reduction, the results will be effective, satisfying and permanent. It may require healing time like 3 to 4 weeks and you will observe natural results. Otherwise, results may vary on several factors like the patient's condition, recovery period, aftercare and surgeon's skills.
So, it is necessary to choose someone expert who can perform your treatment accurately and get the perfect body shape. Also, you have to take good care of the treatment area to maintain effectiveness.
Who Can Be The Right Candidate?
Before undergoing the procedure of Fat Reduction in Islamabad, it is necessary to be the right candidate. Otherwise, it will show you desired results and may give you complications. So, you have to discuss your concerns with your surgeon and they will let you know whether you are ideal for it or not. Here are some common indications:
You must be above 20 age.
To have an ideal body weight.
People with large deposits of excessive fats on the body.
It is not for treating obesity.
If you have severe problems like diabetes or BP, you're not suitable.
Pregnant or breastfeeding women aren't eligible.
How To Prepare Yourself?
You have to prepare yourself for undergoing surgery. Your surgeon will prescribe some precautions for preventing complications. Here are the common precautions:
Do not take blood-thinning medications.
Avoid smoking tobacco or drinking alcohol.
If you have any active infection then treat that first.
Keep yourself hydrated and take a good diet.
Submit your medical history.
The Procedure – Step By Step:
It is performed by an expert plastic surgeon and in-office procedures. Here are the steps of the procedure:
First, the surgeon will mark the targeted area and administer anaesthesia.
After that, the chosen technique will start to perform. For example, liposuction will start by making incisions and inserting the cannula into the body area.
When the specific level of fats is removed, the incision will be closed by stitches.
Lastly, the practitioner will apply anti-septic on the area and may bandage it.
The total duration of the procedure may depend on the size of the treating area or the level of fats.
Aftercare Instruction:
After the surgery, the plastic surgeon will prescribe you some aftercare instructions that are necessary to follow. Some common tips are:
Stop taking blood thinning medications like aspirin.
Do not smoke tobacco or drink alcohol.
Drink a lot of water and take a light soft diet.
Try to wear comfortable clothes for the first few days.
Avoid performing physical activities and weight lifting.
Keep the stitches dry and clean.
You can take painkillers to maintain the discomfort.
In case of any severe pain, inform your
Topmost Benefits:
Generally, there are several benefits of the treatment for Fat Reduction in Islamabad. Some popular benefits are:
Reduce fats from the body accurately.
Permanent and effective results.
Suitable for everyone.
Well-defined and contouring shape.
No major side effects or risks in it.
Boost self-image and confidence.
One-time paying surgery.
Cost Of Fat Reduction In Islamabad:
The cost of the treatment for fat reduction may depend from person to person. It is a surgical procedure that is not performed at a cheap cost. Also, some factors can affect the cost of the treatment, such as:
The expert surgeon's fee.
Clinic's location and reputation.
Size of the target area.
Anaesthesia fee.
Other additional charges.
After discussing these factors, your practitioner will let you know about the actual cost. Furthermore, if you want to know more about the cost or its factors, contact us or visit our clinic. Our experts will guide you according to your concerns and queries.
Other Fat Reduction Alternatives:
There are many different types of fat reduction treatments available, ranging from non-invasive options to surgical procedures. Here are some alternatives to consider:
cool sculpting.
sculpsure.
Ultrasonic Cavitation.
Mesotherapy.
Schedule Your Appointment With Us!
If you're interested in any of the fat reduction treatments, we encourage you to schedule an appointment with us. Our expert surgeons can help you determine which treatment option is right for you and answer any questions you may have.
Whether you're looking to eliminate stubborn fat on your abdomen, love handles, thighs, or elsewhere, we're here to help. Schedule your appointment with SKN Cosmetic Clinic Islamabad and take the first step towards achieving the body you've always wanted.
FAQs…
Who is a good candidate for fat reduction treatments?
Good candidates for fat reduction treatments are individuals who are at or near their ideal body weight but have stubborn pockets of fat that are resistant to diet and exercise.
What areas of the body can be treated?
Various areas of the body can be treated, including the abdomen, thighs, love handles, back, arms, and chin.
How long does it take to see results?
Results vary depending on the type of treatment and the individual's body, but generally, visible results can be seen within several weeks to several months after the treatment.
Are there any side effects?
Common side effects include redness, swelling, and bruising in the treated area, but these usually resolve within a few days to a few weeks. More serious side effects are rare but can occur, and it's important to discuss these with your healthcare provider.
Can the fat return after the treatment?
While the treated fat cells are eliminated and cannot grow back, it's still possible for the remaining fat cells in the body to expand if a healthy lifestyle is not maintained.