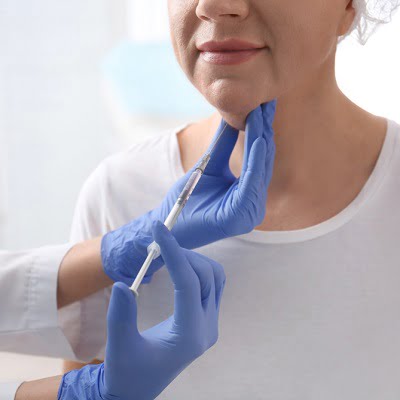 Are you looking for a quick fix to get rid of hip and abdominal fat without making any incisions or requiring any recovery time?
Aqualyx Injection Treatment: A magic solution to get rid of fat, a gel-based aqueous solution designed for the non-surgical reduction of subcutaneous fat. It dissolves fat and is biocompatible and biodegradable. It works by inducing the breakdown of fat cells, after which the body naturally eliminates the produced fatty acids.
In this blog post, we will discuss equal injections and every little detail about them. So, take a moment and explore its benefits, results, and many more.
An Overview – Aqualyx Injections
Most all fat deposits can be treated with equal injections; however, for this to be effective, the fat deposits must be small and localized. The most often treated areas are the double chin, stomach, thighs, and arms.
This fat treatment involves a series of injections that can "melt" fat. It is a very innovative, straightforward, non-invasive solution for people who desire a small amount of twitching here and there to achieve the ideal body form.
But be careful—Aqualyx is not a weight-loss supplement. Instead, it is designed to get rid of fat in confined spaces.
How Is the procedure Performed?
For each area being treated, two injection spots are often needed; patients generally handle the treatment well, and an anesthetic solution is typically administered before injection to increase comfort.
The number of small pockets of fat tissue that need to be decreased will determine how often the procedure is repeated—between two and eight times. Every three to four weeks, the injections need to be repeated.
Following each treatment, patients can anticipate swelling, redness, skin sensitivity, and pain in the treated area. These side effects should go away in four to six days.
What To Expect In Results?
Before noticing a reduction in the size of fatty deposits around the chin and jawline, you must wait two to four weeks. However, younger individuals will gradually observe improvements over a longer period.
However, for larger regions, it may take up to 8 weeks to get the full effects before you start seeing them. Additionally, it will take 2–6 treatments to get the desired results. Therefore, the second session is frequently the turning point for most patients when they notice positive results.
According to reports, 75 and 90 percent of patients continue to see improvement after five years or more. Therefore, in the end, how long the effects last depends on you and having excellent habits.
How Many Sessions Are Required?
The size of the area and the indication being treated will determine how long a treatment session lasts. Each treatment can last between 30 and 60 minutes, and you'll normally need 2 to 8 sessions spaced four weeks apart. After one or two sessions, some people could see a noticeable difference.
Treatment for fat pockets on the hips and thighs may need eight treatments, whereas treatment for fat pockets behind the neck and chin may only need 1 to 3 treatments of 2 to 3 injections.
The Bottom Line!
Therefore, for those with good skin elasticity and stable weight, Aqualyx is a less invasive option for liposuction, along with the FDA-approved Kybella. So if you want instant results, feel free to consult skn cosmetic clinic and get Aqualyx Injection Treatment: A magic solution to get rid of fat. You will not be disappointed.