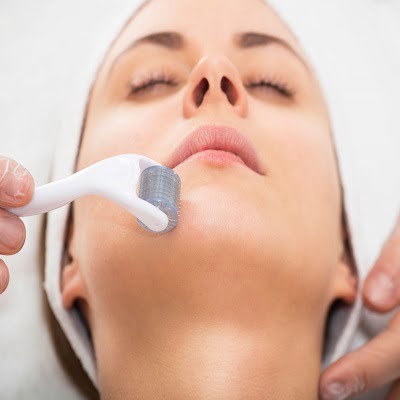 Derma Roller Treatment in Islamabad and Rawalpindi works by utilizing a straightforward plastic roller gadget that comprises of various numbers of needles of varying sizes. During the treatment, this gadget is utilized as a part of the forward and backward position keeping in mind the end goal to break the damaged skin and scar tissues. This treatment animates the skin to recover and repair itself normally and securely, making smoother, brighter, more advantageous, and more youthful.
Results and Benefits:
Results:
The treatment normally delivers lasting results as the skin is inclined to changes rapidly. Dermarolling Treatment in Islamabad conveys remarkable results by adjusting skin concerns. Following a couple of days, collagen generation keeps on happening that accomplishes fresh, healthy, and exfoliated skin. Results vary individual to individual as each every single person is different from one another.
Benefits:
Requires little to no recovery and downtime
Tightens pores which end up larger overage
Fades the presence of acne scars and chickenpox scars
Rejuvenates the skin and limits indications of maturing
Reduces the appearance of lines, wrinkles, and hyperpigmentation
Who Is Candidate?
It is conceivable to carry out Non-Surgical Dermaroller Treatment in Islamabad, Rawalpindi on patients of thick or thin skin tone. Before undergoing a procedure, the needles are adjusted by the dermatologist according to your skin condition. You are a good candidate if:
You are over twenty and healthy
You need to enhance the skin laxity
You are free from skin allergies and infections
You have reasonable desires for the treatment
You have scarring because of sun damage, skin break out or injury
Aim of Treatment:
Dermaroller Skin Treatment in Islamabad, Rawalpindi aims to recover skin irregularities and to repair the scars normally. A remarkable instrument is usually utilized as a part of the treatment that plays a major role in eradicating maturing signs, droopy skin, blemishes, cellulite, and stretch marks from the face and body. SKN offers the most eye-popping standard of care and guarantees to pick the correct treatment for you to naturally enhance your looks.
Technique We Use:
For accomplishing general corrective objectives, it can be performed alone and can be joined with different other cosmetic techniques. Derma Roller Treatment in Islamabad, when carried out on its own, takes about 45 minutes to deliver the natural-looking results. Steps included are:
As a very first step, the specialist cleanses the area of treatment to make it free from dirt.
He then uses a numbing cream so the patient does not feel any sort of uneasiness.
Following the procedure, he puts a derma roller on the affected skin which is moved forward and backward delicately over the skin.
This step creates micro-channels in the surface of the skin which permits the infiltration of serum and products.
The ingredients get penetrated and trigger the production of collagen. This accelerates the process of cell age.
In the end, the specialist applies a healing gel on the area being treated to overcome the complications.
Recovery:
Dermarolling/micro-needling in Islamabad doesn't require any downtime. You may go home on the very same day. Redness and flushness can be experienced in starting days. But these minor effects are temporary.  Your practitioner will encourage maintaining a strategic distance from the sun for a few days as sun exposure can disturb your healing process. In most cases, 4-6 weeks are required for a full recovery.
Schedule a Free Consultation:
Would you like to enhance the presence of your skin without experiencing costly and dangerous restorative techniques? If yes, then you should go with Cosmetic Dermaroller Treatment in Islamabad, Rawalpindi at SKN Clinic. Fill out the consultation form to book your FREE appointment with us.