Dermatologists deal with the restoration of physical defects in the form and function of the skin, hair, and nails. They need special skills and adequate knowledge for optimal results.
Be nice to yourself! Skin is an important organ. It protects our organs, prevents diseases, covers blood vessels, warms us up, and cools us down. It also demonstrates how healthy we are inside.
Seeing the Best Dermatologist in Islamabad, Rawalpindi & Pakistan, when you aren't feeling good about yourself, can be a really great thing.
What is a Dermatologist in Islamabad?
A dermatologist is a doctor who specializes in dermatology — the study and correction of the problems related to the skin, hair, and nails. He examines the patient, makes a diagnosis, and recommends the right treatment. In general, he helps people with conditions like hair loss, acne scar, hemangioma, melanoma, moles, sunburn, and varicose vein. People of all ages, from infants to seniors can consider seeing dermatologists.
Quick Facts:
A certified dermatologist can diagnose and treat over thirty thousand skin conditions.
To become a licensed dermatologist, a four-year medical degree and four-year residency are required.
In addition to skin rejuvenation, a dermatologist can advise patients who want to improve the condition of their hair and nails.
How Happy Are Our Clients – Results: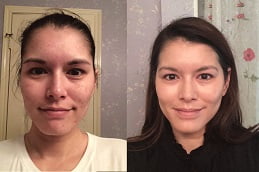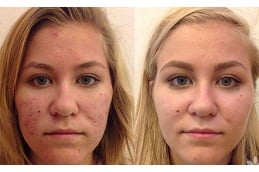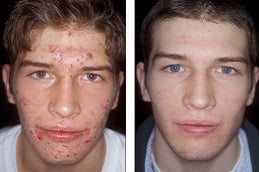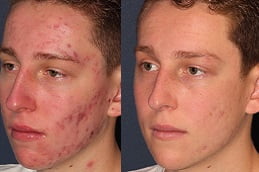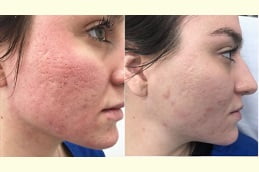 What Does a Dermatologist Do?
Everyone, regardless of background, deserves the best possible care. Whether it's treating chronic skin cancer or just common acne, finding the best dermatologist can come in handy. Dermatologists have also played an important role in the development of treatments for hair, and nails. With unique skills and technical knowledge, they can identify and treat millions of conditions.
FAQs of Dermatologists in Islamabad:
Dermatologists vs. Estheticians
Estheticians pay attention to rejuvenating the surface of the skin. Alternatively, a dermatologist corrects severe skin problems too. To be precise, he can perform surgical and non-surgical procedures, and address all skin conditions including warts, cancer, cysts, and moles. He can also incredibly treat diseases related to nails, and hair.
Note: Oftentimes, aesthetics work under the dermatologist's supervision.
Average Cost of Dermatologist's Visit:
On average, the cost of a visit to a Dermatologist in Islamabad, Rawalpindi & Pakistan, for a healthy patient, requiring 30-45 minutes, is PKR 1500 TO PKR 2500.
It is important to remember that there are several factors that will affect the final cost, such as the location of the practice, the condition of the skin to be treated, and the health of the patient.
Top 5 Dermatologists in Islamabad Pakistan:
Your skin, hair, and nails are the key parts of your physical health: never settle for anything less than the best care. If you have any questions regarding how to restore their health and aesthetics, we would love to talk to you. Our dermatologists are happy to guide you through the available options and assist you with finding the right course of action for your needs.
We have the best dermatologists working with us. Their success and high reputation are a result of their hard work, learning, and attention to minute details. Continue reading to know where they began their journey, and about their educational background, experience, and skills.
Here Are Our Top Picks for the Best Dermatologists:
Abida Sarda:
In Pakistan, she is the highest-rated dermatologist, with numerous positive reviews! Dr. Abida Sardar has been involved in dermatology and cosmetology since 2010. She is one of Pakistan's best and reputed skin specialists, operating with artistry, a wealth of skills, and humbleness towards her clients.
She studied at the Pakistan Institute of Medical Sciences (PIMS) and the American Academy of Aesthetic Medicine (AAAM). Plus, she was also a member of the American Academy of Aesthetic Medicine.
Dr. Abida has been working for SKN Cosmetics for five years and is ranked among the top dermatologists. She has consistently delivered excellent skincare results to patients. She brings professionalism to her work. Plus, she always makes sure that wherever she works, experience, compassion, and dedication are present in the practice.
Specialty:
PRP, botox, fillers, dermabrasion, chemical peels, microneedling, vampire facelift, hair transplant
Tayaba Iqbal Kazi:
Dr. Tayaba Iqbal Kazi is a graduate of the King Edward College of Medicine, one of the most prestigious medical colleges in the subcontinent. She always makes sure that her patients are handled in the most comforting environment. Has experience in both clinical and aesthetic dermatology.
Being the best dermatologist, she specializes in improving large pores, melasma, liver spots, and all other cosmetic imperfections. In addition, she also treats conditions that affect your nails and hair. With powerful chemicals, energy-based devices, and injections, Dr. Tayaba gives the longest-lasting outcome. In SKN cosmetics, she has performed over 5000 skincare procedures, delivering incredible results to numerous patients.
Specialty:
Chemical peels, photo rejuvenation, fractional laser CO2, microdermabrasion, radiofrequency treatment, Dermapen
Maj (R) Syeda Huma Hasnain:
Board-certified. She always puts her patients at ease. She served in the Armed Forces and has attended many national and international dermatology/cosmetology seminars, conferences to grow herself and improve her skills. Currently, Dr. Huma is a member of the Pakistan Dermatological Association (PAD).
Whether it be the treatment of hair, skin, or nails, she is the perfectionist when it comes to offering the best results.
Specialty:
Fillers, wart removal, microblading, cryotherapy, DMK enzyme therapy, hydrafacial, skin toning
Maryam Malik:
Dr. Maryam Malik is also one of the most sought-after dermatologists. She always viewed dermatology as an art, providing patients with an amazing aesthetic appearance. Her pioneering techniques and unmatched attention to detail made her highly regarded amongst both doctors and patients. She has been serving SKN cosmetics for over five years.
Specialty:
Hair transplant, PRP, microneedling, laser treatments, botox, fillers, microblading, peels, facials, PDO threads.
What to Expect At The Dermatologist Appointment?
At your dermatologist appointment, you will meet with several team members including your attending physician, a nurse, a consultant, and perhaps a resident who will support you throughout the treatment. Depending on your goals, and health, the team will tailor that perfect plan.
Usually, people consult dermatologists to diagnose and treat skin concerns instead of hair and nail disorders. Regardless, our primary objective is to do an accurate analysis — to make sure that the degree of the condition is correctly interpreted so that we can design and execute the best course of therapy.
The first consultation takes up to 45 minutes. The dermatologist checks every part of the patient's skin, goes over the health history, and asks about the symptoms they are experiencing. In addition, he asks about the habits he is currently practicing and the medications they are using. Some dermatologists also examine skin from the soles palms and scalp to see if there is anything strange.
By the end of your initial consultation, you will likely receive an early recommendation for your care. If any surgical procedure is recommended, one of the members of our surgical team will give you a call to schedule your operation and probably your preoperative analysis as well. Otherwise, you can schedule the next session prior to leaving.
Call us when you are ready to talk!  We know deciding to have any treatment may be very difficult for you. You may wish to take other opinions before choosing the treatment course that fits you best. So, if you want more time to think through your options prior to booking a further treatment, you should definitely take that time.
Reasons To See a Dermatologist:
Indications associated with the skin, hair or nails might lead you to visit the best dermatologist. Some of the conditions dermatologists treat are:
Liver Spots:
Liver spots, aka age spots, commonly develop due to excessive sun exposure. These spots can vary in size and color depending on the degree of exposure. Our dermatologists can treat this condition with a topical cream, cryotherapy, or peels. 
Cancer:
A pink, shiny bump can be a warning sign of skin cancer and should be examined by the dermatologist immediately. Depending on the type and number of cancer cells, he will recommend a course of treatment. The most popular dermatological treatments for skin cancer are topical chemotherapy, photodynamic therapy, IMRT, and immunotherapy.
Hair Loss:
Hair loss is a common condition in which healthy hairs do not replace the lost ones. The problem can be due to a variety of factors, including genetics, hormonal changes, stress, and illness. Although not all hair loss requires treatment, it is best to see a dermatologist.
Hyperhidrosis:
Hyperhidrosis is a condition characterized by increased sweating. This occurs when the sweat glands are overworked. Because excessive sweating can cause discomfort, bad odor, embarrassment, and a lot of unhappiness, so it needs to be fixed. A visit to a dermatologist will be very helpful.
Moles:
Basically, moles are skin growths that differ in color from the natural skin tone. They can develop anywhere on the body, individually or in groups. The best dermatologist can remove these moles by shaving, excision, peels, or cryotherapy. However, it is important to note that infants and toddlers are likely to get the best results from their treatment.
Keloids:
The condition is characterized by raised, thick, overgrown scars. Like moles, keloids can also appear anywhere on the body. But no matter the location, the dermatologist can perform pressure treatment, laser resurfacing, or cryotherapy to minimize their appearance.
Nail Disorders:
Nail disorders vary greatly in indications and severity. The three most common nail conditions are discoloration, psoriasis, and Onychomycosis. A trained dermatologist can find out the underlying cause and treat the problem if possible. 
Rosacea
A skin disorder in which you see visible blood vessels in your face. This is often a result of sun exposure, certain foods, and stress. As a rule, cases of rosacea are not severe, but it is better to see a dermatologist. Depending on the severity of the problem, he may treat it with azelaic acid, light therapy, laser resurfacing, or hydrafacial.
Wrinkles:
A common skin condition that gets worse over time. It causes fine lines and creases to appear on the face, especially the forehead that makes you look older. Your dermatologist may use fillers, facelifts, botox, or laser therapy to fix this concern.
Vitiligo:
Vitiligo is a chronic condition in which white patches appear on the skin. It is often caused by a lack of skin pigment — melanin. To be precise, when there are not enough healthy monocytes left to produce new melanin, vitiligo occurs. While this can affect any area of ​​the skin, but it usually occurs on the hands, face, and neck.
What Type of Treatments Do Dermatologists Offer?
Successful cosmetic treatments require the safe use of energy-based devices, injections, topical creams, and surgical toots.
Following are some procedures performed by the Best Dermatologist in Islamabad, Rawalpindi & Pakistan:
PRP:
Using the patient's own platelet-rich plasma, natural hair growth is improved. PRP was originally developed during open-heart surgery. Shortly thereafter, its use was expended in trichology to aid in hair loss.
Basically, PRP is a three-step process. First, the professional takes one to two tubes of blood. Next, he places the extracted blood in the centrifuge to concentrate the platelets. Lastly, the collected platelets are injected into the skin to increase the number of follicles. So you know, PRP is administered into the skin via fine needles.
At SKN, many hair loss patients have been successfully treated with PRP until now. The treatment has had a profound impact on hair thinning, and self-confidence.
Botox:
Botox uses small doses of botulinum toxin to treat skin conditions. The drug blocks signals from nerves to problem muscles, improving scars, age spots, fine lines, wrinkles, crow's feet, etc., and giving the skin a fresher look. What's bad about it? Though it gives natural results, there is a high risk of complications.
Fillers:
Fillers should only be performed by specially trained aestheticians and dermatologists. This is a non-surgical procedure to plump tired skin. Best dermatologists perform filler treatment in their offices.
Using fine needles, hyaluronic acid is injected into the skin. Needle depth depends on the severity of the skin problems. It should also be pointed out that before the procedure, patients are given a local anesthetic to numb the skin. Side effects include redness, swelling, burning, and pain. For severe aging signs, your doctor may follow the procedure in stages, in simple words you may need more than one treatment.
Excision
Excision involves the surgical removal of skin irregularities. Dermatologists typically use this procedure for cosmetic purposes, that is, to treat warts, lesions, cysts, and moles. However, it is also a great way to remove tumors.
Biopsies:
The most sought-after medical test performed by dermatologists, which involves removing tissue from the body to detect skin conditions and diagnose cancer.
Hydrafacial:
This common procedure is incredibly safe for any individual, including teens. The dermatologist can perform hydrafacial to rule out multiple skin conditions (sun spots, moles, freckles, wrinkles, fine lines and blemishes). It involves using patented technology to perform exfoliation, cleansing, extraction, and hydration.
Cryotherapy:
In cryotherapy, dermatologists expose the patient's skin to extremely cold temperatures to fix its abnormalities. This procedure offers permanent results and involves fast recovery. Our dermatologists have been using this therapy for atopic dermatitis, acne, and warts. They freeze the damaged cells with ice crystals. While you can get benefit from just one cryotherapy, but it's most effective when repeated sessions are carried out. There are many factors that determine the number of sessions you need. Major ones include skin type, goals, and concerns to treat. In general, results are permanent after 4-5 cryotherapy sessions. 
Hair transplant:
Hair transplant is a minimally invasive procedure that helps treat hair loss. It involves transferring follicles from one area of ​​the scalp to another, which stimulates growth and improves existing follicles.
Chemical peel:
Peeling is a unique procedure in which a special exfoliating solution is applied to damaged skin. It can be used to treat skin problems such as pigmentation, sun spots, melasma, and moles. But keep in mind this exfoliation technique is not a one-off technique. To obtain the desired result, you need to go through several sessions.
Laser Skin Resurfacing:
This type of skin treatment improves collagen production on the inside and removes damaged layers on the outside. Overall, it helps revitalize the skin and diminish the signs of aging. It is however important to note there are some effects side involved. Bruising, discomfort and occasional swelling are common.
These side-effects are avoided by having the best dermatologist, to manage your care. Improvement in skin texture and tone begins to take effect in the initial days, but it may take up to two weeks to reach full effectiveness.
How To Find The Right Dermatologist:
Skin treatments are more popular than ever. According to one study, around 52.2 million procedures are carried out each year in Pakistan. While they are becoming more commonplace, it can seem a little intimidating when a patient starts looking for a qualified dermatologist they can trust for their treatment.
This checklist can give a good starting point to you in weighing up the dermatologists:
Credentials
Proven results
Experience
Access to accredited facilities
Customized treatments
Comfortable patient consultations
You will feel much more confident about accomplishing your aesthetic goals and getting the treatment of your dreams when you can find a great dermatologist.
Education and Training:
Dermatologists need a license to practice. Typically, a licensed dermatologist undergoes the following training:
Bachelor's degree (4 years)
medical school (4 years)
Internship (1 year)
Residency (3 years)
In addition to obtaining a license, it is important to obtain board certification from the American Board of Dermatology, the American osteopathic board of dermatology, and the Royal College of Physicians and Surgeons.
What Makes Us Unique:
We pride ourselves on having the best dermatologists, physicians, cosmetic surgeons, and aestheticians on board. They make sure that they stay up to date with modern practices, and the latest technology and that you receive gold standard care. Our rooms are cozy which we think is necessary as other clinics don't have a supportive and comfortable environment we feel you require when you are picking the Best Dermatologist in Islamabad, Rawalpindi & Pakistan to help you through a difficult time.
In addition, our surgical team is also amazing. The team has devoted its career to providing patients with the best possible outcome. Members take the patient's confidentiality and privacy as no#1 priority. Besides, they all have been trained in internationally recognized organizations and brought many latest treatments on serious health and aesthetic conditions.
So, if you are looking for the treatment of any hair, nail, or skin problem, look no further. With SKN, you can be sure that your doctor will recommend the procedure that is best for your needs, without any hidden objectives.
SERVICE HIGHLIGHTS
Quality aftercare
No hidden expenses
Professional environment
Health restoration
Pediatric dermatology
Use of advanced tools
Board-certified professionals
Choose SKN Cosmetic Surgery Clinic For Your Dermatological Conditions:
What we really provide, a newfound coolness in you! SKN is a reputed cosmetic surgery clinic in Islamabad. Our professionals work together to create amazing treatment plans tailored specifically for each patient.
You can reach us through the online consultation form or call