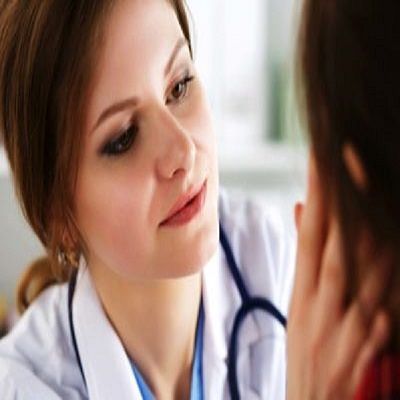 Skin is the basic constituent of the human body. It is our main sensory organ. It is a pioneer thing that has substantial exposure to the surroundings. Skin receives and responds to all the stimuli from the environment, including everything like defence from microbes, delivering our brain that how the conditions are changing and how to cope up with those switching set-ups. When skin is playing such a vital role in the life of man then how it is possible to not know about its needs and to ignore taking care.
Since science is dealing with all aspects of mankind, it also pays attention to the primary component of the human body. The study of skin is called dermatology. It is a branch of science that deals with each and every, minor to the major problem of the skin.
In recent research, it is revealed that about 43 percent of the patients visited their consultants because of skin problems. SKN is a renowned clinic to provide remarkable services to patients and it never let the visitors disappointed. So, if you are having any issues regarding skin, you can appoint a consultation with the Best Dermatologists in Islamabad, Rawalpindi, and Pakistan at SKN Cosmetics, and can enjoy the discounts as well.
Who is a Dermatologist?
A dermatologist is defined as a person who is an expert in the field of dermatology, and who has the ability to treat cosmetic disorders, linked with skin hair nails, and mucous membranes. He may be involved in either medical or surgical treatments. A dermatologist can perform a vast variety of therapies and surgeries most of them are cosmetic. The main processes carried out by dermatologists include cosmetic filler injections, hair removal, hair transplant, intralesional treatment, laser therapy, photodynamic therapy, phototherapy, tattoo removal, tumescent liposuction, radiation therapy, and vitiligo surgery. Skin cancers are also treated in the field of dermatology.
While visiting a dermatologist for the examination of the skin, you must choose the best practitioners rather than visiting any quack. Must go to a skilled dermatologist, who is appropriately qualified and licensed. There are many clinics in different sectors nowadays that cram about their expertise but don't fall in the trap and choose the right one. The Best Dermatologists in Islamabad, Rawalpindi, and Pakistan are available at SKN Cosmetics.
Dermatologists in Islamabad execute a vast variety of medical cosmetic sessions. Some ailments can be cured by medications but others require surgical interference or even more intrusive techniques. The requisite procedures for the patients can be carried out in full-fledged and well-equipped set-ups. It can be at the doctor's clinic or at the hospital.
Facts About Dermatology:
1- The domain of therapeutics, known as Dermatology is concerned with recognizing and repairing diseases of the skin, nails, hair diseases, and mucous membrane.
2- Dermatologists are capable of treating more than 3,000 ailments associated with the skin.
3- Experts are perfectly skilled in skin grafting, laser treatments, and cutting out injuries.
Benefits to Visit Skin Experts:
Some people consider visiting a dermatologist, is a waste of money but actually, it is not.  When you visit a skin specialist you are benefited as follows:
1- Improvement of self-esteem.
2- A well-developed physical appearance.
3- You get informed of your body needs and make your intake better.
4- Relief.
Top 4 Dermatologists in Islamabad:
Anyone suffering from some skin problems would already be upset and definitely would not want to get more upset by concerning an unskilled dermatologist. If you are looking for The Best Dermatologists in Islamabad, Rawalpindi, and Pakistan, here are the best suggestions for you:
Dr. Syeda Huma:
Dr. Maj (R) Syeda Huma Hussnain is affiliated with the Pakistan Association of the Dermatologist (PAD). She has served the Armed forces. She also attended many national and international workshops, dermatology/cosmetology conferences to represent herself and to further polish her skills.
Dr. Adnan Aslam:
If you are searching for an oral specialist Dr. Adnan Aslam is the best option. He is an expert in Oral and Maxillofacial Surgical procedures. He has experience in many years. The consultant has a full-fledged hospital to admit the sufferers for proper execution and care of facial injuries, aesthetic jaw surgical procedure (Orthognathic surgery), secondary cleft surgery, every and problem related to the jaw joints, jaw tumors, and surgical services of oral cancer.
Dr. Tayyaba Iqbal:
Dr. Tayyaba Iqbal Kazi is a graduate of King Edward Medical College, ranking among the most privileged medical college of the subcontinent. Chiefly, she is dealing to fix pores and skin issues, and cosmetic imperfections by making the use of art chemicals and other devices. She is experienced in clinical and aesthetic dermatology.
Dr. Abida Sardar:
Dr. Abida Sardar is trained at the Pakistan Institute of Medical Sciences (PIMS) and American Academy of Aesthetics Medicines (AAAM) and a member of the same American academy. She is practicing Dermatology and cosmetology since 2010. She is also serving at SKN Cosmetics for five years and ranks among one of the Best dermatologists in Islamabad, Rawalpindi, and Pakistan.
Main Reasons to Visit a Dermatologist:
Skin specialists in Islamabad, Rawalpindi, and Pakistan, are able to cure more than 3,000 states related to skin. We present you a list of afflictions in which you must visit a dermatologist:
Acne Scars:
it is regarded as the most common skin issue. There are several reasons for acne:
Most people acquire it at the onset of puberty due to internal physical changes. However, it does not strictly a matter of age. Bacteria can also cause acne.
Basically, acne scars appear when a secretion known as sebum is produced in excess by the oil glands present in the skin because it blocks the pores.
Acne Can Appear on:
Face
Neck
Back
Chest
Shoulders
Acne may lead to whiteheads, blackheads, and pimples, etc., it may leave scars. Acne can depress a person.
Eczema:
It is a term used collectively for various chronic diseases of the skin, they can cause inflammation. The skin can become dry, red, swollen, and itchy. Atopic dermatitis is a common type of Eczema. It usually affects children and teenagers. Dermatologists are well-equipped to diagnose eczema via tests and skin examinations.
Ageing Signs:
With the passage of time and growing age, the skin might be got loosen. Wrinkles, dryness, and discolourations are some common signs of ageing. All these problems can be reduced to a lesser extent by using different dermatologist techniques. The dermatologist can bring about a brighter skin texture and colour. Treatments include chemical peels, laser treatments, Botox injections, and wrinkle fillers.
Skin Cancer:
Skin cancer is a common kind of cancer, but it is also easiest to cure if diagnosed on time. There are several symptoms like, bumpy skin growths that can change their size, shape, color, or texture. If you visit the dermatologist it will be caught and cured easily. There are many factors that are involved in baldness or thickening of hair. These elements are:
Malnutrition
Stress
Carelessness
Inherited
Medications, laser treatments, and surgical procedures are workable to lessen hair loss and to restore hair growth.
Varicose / Spider Veins:
When the valves in the veins get weaken and damaged, twisted veins are formed, called varicose veins. This phenomenon usually happens on legs. A life with lesser activity, extra weight, the growing age can enhance the chances of having varicose veins. This problem may lead to blood clots hence reducing the blood flow. The remedies to fix the varicose veins include a change in lifestyle, wearing stockings, and taking medicines. A chemical may be inoculated in the damaged vein which fades the varicose vein. The patient can be subjected to laser treatment and surgery if the condition is severe.
Infection:
Microbes like yeast, fungus, viruses, or bacteria can cause skin infections. Every microbial infection has its own different ways to cure only a dermatologist can identify the exact reason and treat the affected areas accordingly. Remember! The infections can get serious if carelessness is shown.
Frequently Asked Questions (FAQs):
Book an Appointment:
Book an appointment with us by filling the form in the sidebar and get an amazing one-on-one consultation with our expert Dermatologist. Also, we have the best cosmetic surgeon Dr. Naveed Azhar for your Cosmetic Surgery Concerns.