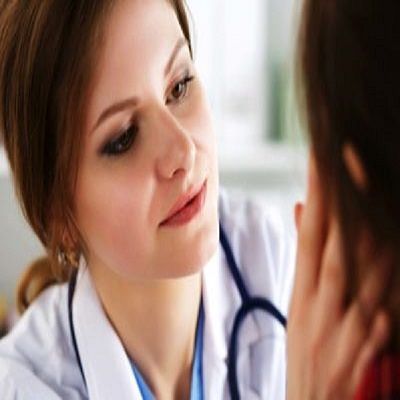 Dermatology is a branch of science that deals with all the problems related to skin. The skin is the major organ in the human body. It is mainline of defense against bacteria and often reflects the overall health of an individual. A recent study has shown that almost 43 percent of patients visited their doctors due to a skin disorder.
Facts about Dermatology:
Dermatology is an area of medicine that is affiliated with the well-being of the skin, nails, diseases of the hair, and mucous membranes.
Dermatologists can treat over 3,000 skin conditions related to skin
They are trained in skin grafting, laser treatment procedures, the excision of injuries, etc.
Who is a Dermatologist?
The Best Dermatologist in Islamabad, Rawalpindi & Pakistan is a doctor that has expertise in treating cosmetic issues related to skin, hair, nail, and mucous membrane.
It is imperative to understand that you are consulting with is a licensed or certified dermatologist. Some practitioners in beauty clinics call themselves dermatologists, but they do not have the correct qualification.
Dermatologist in Islamabad uses a range of medical and cosmetic procedures. Many of these conditions can be treated with medications, but some require surgical interference or more invasive techniques. Dermatological procedures can be carried out in an outpatient setting, such as a doctor's office, or during a stay in the hospital.
Advantages of Visiting Skin Specialists?
Improvement in self-image
Enhancement in physical beauty
Better intake
Relief
Major Reasons to see a Dermatologist :
Although Skin Specialist in Islamabad, Rawalpindi & Pakistan can treat over 3,000 skin conditions related to skin, here is the list of major conditions which merits a visit to a Dermatologist:
Acne Scars :
Acne is the most common skin problem. It causes various discolorations on the face. They include whiteheads, blackheads, and pimples, etc. The main reason for Acne is that when oil glands in the skin produce too much of a substance called sebum. It blocks the pores. Sometimes bacteria can also be the source. Acne is most common in teenagers, but you can acquire it at any age. Acne usually affects the face, neck, back, chest, and shoulders. Acne can be very upsetting and without any proper treatment, it can also leave permanent scars.
Eczema :
Eczema is a term used for several chronic skin disorders that cause inflammation of the skin. It causes red, swollen, dry, and itchy skin. The common type of eczema is atopic dermatitis. This usually affects babies and teenagers. Dermatologists can diagnose eczema with tests and skin assessments.
Signs of Aging :
With every passing year, you may notice wrinkles, dryness, and discolorations. If you are unhappy with your look, you may want to see a dermatologist. There are various cures to help smooth wrinkles and tighten up the skin. A dermatologist can also enhance the skin's texture and color. Treatments include chemical peels, laser therapy, Botox injections, and wrinkle fillers.
Skin Cancer :
Although skin cancer is a common type of cancer, it is also the easiest to cure if diagnosed timely. There are several warning signs; they include skin growths that change in size, shape, color, or texture. Routine checkups are very essential. A Skin Specialist in Islamabad, Rawalpindi & Pakistan must inspect your skin at least once a year for signs of skin cancer.
Hair Loss :
Bald patches or thinning hair could be signs of a problem. Stress and other health issues may lead to hair loss. It also can be inherited. To find the actual cause, a dermatologist may advise for some blood tests and inspection of a sample tissue from the scalp by using a microscope. Medications, laser treatments, and surgical procedures are the possible options that can be used to reduce hair loss or restore growth.
Varicose / Spider Veins :
Varicose veins are the twisted veins that form when valves in the veins become weak or damaged. Varicose veins usually develop on the legs. They can increase the risk of blood clots. The chances of having varicose veins increases with age, surplus weight, and an inactive lifestyle. Treatment may include wearing support stockings, taking medicine, and making some lifestyle changes. Dermatologists also can inoculate a chemical into a problem vein to make it fade. Laser treatment and surgery are the other options.
Infection :
Skin infections are normally caused by yeast, fungus, viruses, or bacteria. These infections need treatment from a dermatologist. These infections can be very serious if not cured properly and timely. A dermatologist can identify the source of the infection and determine the best possible ways to cure it.
Best Dermatologists in Islamabad:
Here is the list of some of the Best Dermatologist in Islamabad, Rawalpindi & Pakistan to contact right now:
Dr. Syeda Huma :
Dr. Maj (R) Syeda HumaHasnain is an affiliate of the Pakistan Association of Dermatologists (BAD). She has also served in the Armed forces and has represented herself in a range of national and worldwide dermatology/ Cosmetology conferences and workshops to enhance her knowledge in several cosmetic procedures.
Dr. Adnan Aslam :
Dr. Adnan Aslam has four years of experience in Oral and Maxillofacial Surgical procedures. He has full hospital privileges to admit sufferers for the administration of facial injuries, aesthetic jaw surgical procedure (orthognathic surgery), secondary cleft surgery and troubles of the jaw joint, jaw tumors, and surgical services of oral cancer.
Dr. Tayyaba Iqbal :
Dr. Tayaba Iqbal Kazi has graduated from King Edward Medical College, which is one of the most prestigious ranking medical colleges of the subcontinent. She has the experience and relevant skills in clinical and aesthetic dermatology. She mainly deals in fixing pores and skin issues and cosmetic imperfections utilizing the usage of state of the art chemicals, and devices.
Dr. AbidaSardar :
Dr. AbidaSardar had her training in the Pakistan Institute of Medical Sciences (PIMS) hospital, American Academy of Aesthetic Medicines (AAAM), and she is also a member of the American Academy of Aesthetic Medicines. She was practicing as a Consultant Dermatologist and Cosmetologist in 2010 and has five years' work experience in Laser SKN Clinic which is a leading Cosmetic surgery clinic in Islamabad.
Frequently Asked Questions (FAQs):