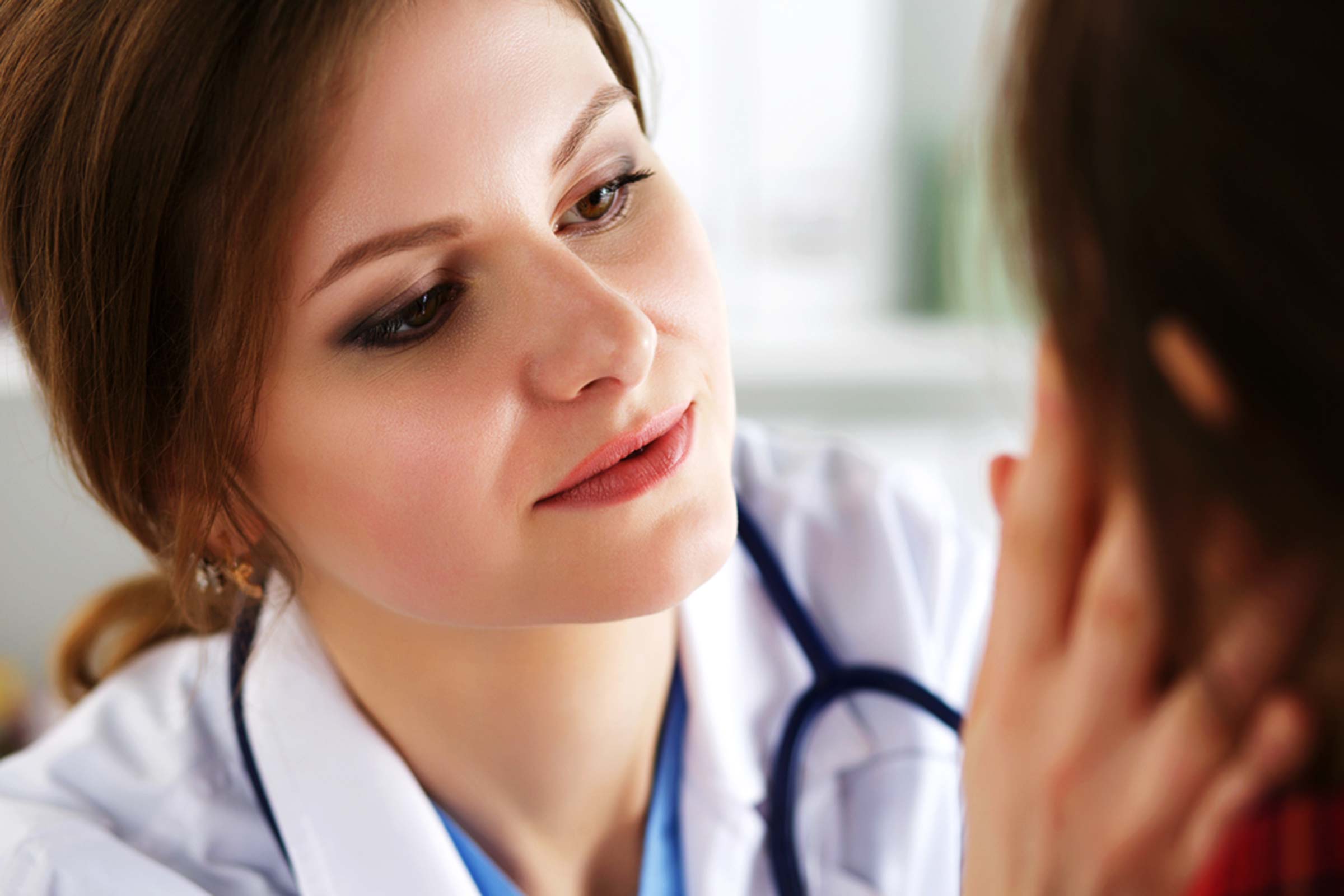 Dermatologist/skin specialist is an expert practitioner who is committed to the practice of dermatology (physiology + pathology of skin) to diagnose and treat diseases of skin and integument. We are having best dermatologists who have been trained for diagnosing and providing treatments options to all types of skin conditions. Our Dermatologists in Islamabad & Rawalpindi in addition to taking care of skin also administers the problems and diseases of scalp, hair and nails.
Signs of Great Dermatologists:
Finding dermatologist that works best to resolve particular problem or concern generally requires research work. Ideal Dermatologists in Islamabad uses the below mentioned five guidelines characterize best from the rest.
A person with medical degree can start the dermatology practice but certified practitioners brag additional years of supervised study by passing rigorous exam. Before selecting any dermatologist, it is always important to do a free online research to ensure whether he is board certified by American Board of Dermatology or not. Most of the physicians in Pakistan call themselves dermatologist but in reality they might be internists or general practitioner.
Noteworthy dermatologists do not look at the clock; they completely focus on your queries. A good dermatologist should possess quality of taking time to explain the things, address concerns and clarify the treatment plan/laboratory test. If your dermatologist speeds up an appointment, it will be difficult for you to follow up accurately. Try to find someone who values you more as a patient.
It's always a doctor's clinic not a shopping TV show. Dermatologists in Islamabad & Rawalpindi never push those treatments or medical products that can't address your personal concerns. While choosing physician, if you ever feel that he/she is more interested in your money rather than your health, don't go for him.
Our dermatologists never give a feeling of leaving its patients in dark. Whenever you want to treat your minor skin allergy or chronic disease, there is always a way of reaching Dermatologists in Islamabad in evening as well as on weekend. An ideal physician always has "on-call service" as well for emergency afterhours. Some have office answering machine while some reply on messages to all the pressing questions about treatment.
Why Choose Us?
It is true that today there are number of options available when choosing for dermatologist to meet your unique desires. Following directions leads many of the people for selecting our clinic among others.
Our dermatologists have years of experience in practicing general and cosmetic dermatology, pediatric dermatology and derma-pathology.
SKN clinic has built a diverse team of physicians that offers its patients to choose our dermatologist because the team always strives to put the patients first.
We specialize in providing treatment for adults as well as children by addressing wide range of dermatological conditions such as medical, cosmetic, pediatric and surgical dermatology. Besides these, we also offer laser treatments and skin cancer treatment.
We have convenient locations in Pakistan as well as Dubai. Offering appointments in morning and evening in order to meet needs of patients.
Integrating our obligation to personalized care, we propose most recent dermatological advancements to patients through our state-of-the-start facilities of clinic.
What they can treat?
Over 3000 skin diseases have been reported that can be treated by Dermatologists in Islamabad by practicing dermatological techniques that demand depth of clinical knowledge. Here are some common skin conditions that can be treated at SKN Cosmetic Clinic including acne, vitiligo, melasma, eczema, dermatitis, funagal infections, hair disorders, psoriasis, rosacea, skin cancer, shingles, herpes zoster, warts and many others. Our expert dermatologists are treating these diseases by using medical, cosmetic and surgical procedures. Some are treated with medications while some are treated with non-invasive therapy and surgical procedures. Most of the times, these procedures are carried out on outpatient basis within doctor's office or during hospitalization. Biopsies, chemical peels, cosmetic injections, cryotherapy, dermabrasion, surgical excision, hair removal/restoration, laser surgery, skin grafts/flaps, tumescent liposuction and vein therapy are usually performed.
When to See a Dermatologist?
Blemishes, wrinkles, fine lines are the common skin conditions with mild symptoms. Sometimes serious diseases begin to hinder your everyday life. Redness, rashes, itching, allergy, pain and pus on the skin are the signs that persuade one to go for a dermatologist.
All of those people who come up with symptoms of any condition that affect their skin, hair, mucous membrane or nails should see a dermatologist when diet and exercise doesn't work.
People who want to make changes in their profile for cosmetic concerns can consult cosmetic Dermatologists in Islamabad.
Sufferer of skin cancer should also visit a dermatologist. When dark discolorations on your skin that are changing, bleed or won't heal.
Discuss any of the dermatological treatments with your doctor without hesitation.
Before leaving, be sure to take copies of relevant medical reports, consultation
notes and diagnostic test result.
Fill in the form to get Consultation
We'll call you back within 15 minutes