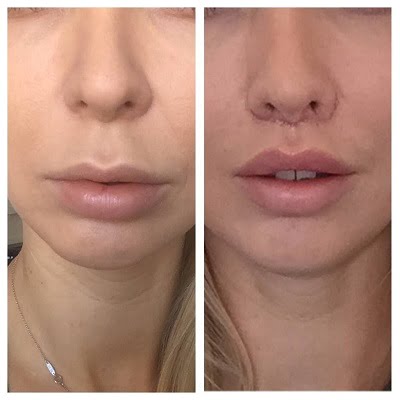 Beautification of the body, fat activism, and size acceptance is becoming a part of the culture. Millions of cosmetic procedures are being performed widely. The number of people has risen who are trying cosmetic techniques.
In the past few years, the trend for injection of lips commonly known as fillers or lip implants has been increased largely around the world. People tilt more towards pouty lips these days. However, some fillers or lip implants are permanent and some are temporary. Since more people are deciding to have it they want a permanent and long-lasting solution.
For this, a new lip lift technique has been introduced commonly known as Bullhorn Lip Lift in Islamabad, Rawalpindi & Pakistan. It is also referred to as Subnasal lip lift. Without using fillers, Bullhorn lip lifts help to lessen the space between nose and lips called Philtrum.
Why It Is Known As Bull Horn?
It is called bullhorn because lips are lifted with a continuous fine line that can be passed through one nostril to another nostril in the shape of a Bullhorn. This particular method helps in achieving the desired results in the form of Lip lift.
Suitable Candidates For Bullhorn Lip Lift:
One who wants fuller lips.
Those who want to plump effect on lips naturally.
One who has a broader Nasal base.
Old age people whose lips become thin due to age factor.
There exist a gap of approximately 1.5cm between your upper lip and the base of a nose.
Not A Suitable Candidate If:
One should consult a surgeon if he is diabetic since blood's ability to clot is higher and immune is low in such cases.  Also if you don't have enough space typically 1.5cm between the upper lip and nasal base.
Method Of Lip Lift:
It is a surgical method. A surgeon makes a hidden and direct incision on the base of the nose in the shape of the bullhorn. The area around the skin and nose is prepped firstly. Local anesthesia is given to the skin for creating temporary numbness during the procedure. The Left and right side of the lips are pulled towards up. This creates a broader and gorgeous smile for a person with a thin and flat upper lip.
Benefits Of Bullhorn Lip Lift:
This method includes no fillers.
Permanent and long-lasting.
Fine lines reduction on upper lips.
Improve smile.
Boost confidence and self-esteem.
Post Care Before Procedure:
Eat food before 2 hours.
Avoid smoking.
Avoid alcohol before surgery.
Aftercare Of Procedure:
Avoid tough exercises.
Try not to sleep with an open mouth.
Brush your teeth carefully.
Don't let your lips dry.
Avoid peeling off the lips.
Avoid chewing gums.
Risks Associated with Lip Lift:
Little complications may occur such as
Allergic to local Anesthesia.
Nerve damage in some cases.
Little blood loss.
Slow wound healing.
Choose A Good Surgeon:
It is important to have a good knowledge of surgeons before opting for such plastic surgeries because, in the Bullhorn Lip lift method, local anesthesia is used that can cause long-lasting damage instead of improvements if your surgeon is not fully trained.  Therefore choose for a reputable and experienced surgeon.
Recovery Phase:
Usually, after bullhorn lip lift, the marks remain visible for 2-3 months but they become less noticeable over time. Post-surgery effects like bruising and swelling on lips stay for a maximum of 2 weeks.
Cost of Bullhorn Lip Lift in Islamabad:
The Cost of a Bullhorn Lip Lift in Islamabad, Rawalpindi & Pakistan is around PKR 60,000 to PKR 120,000 depending upon the amount of lip reduction. But the prices may vary differently from clinic to clinic.
Outcome:
The outcome of the surgery can be observed after 1 month of seating. Moreover, the results may be different for each patient. Lip lifts using this technique produce dramatic, immediate, and long-lasting effects.