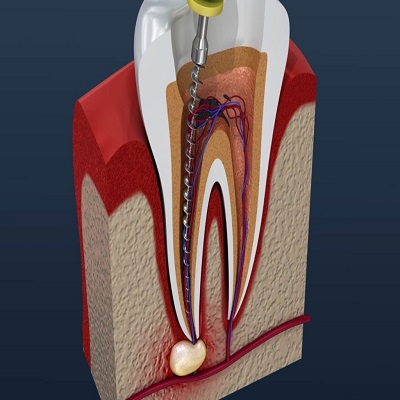 Good and healthy teeth are a blessing, where you can laugh freely, eat healthy food easily, chewing energy, and other benefits. What if your teeth get a big cavity and you are not able to eat well and spend nights in pain? The dental treatment known as Root Canal Treatment in Islamabad, Rawalpindi & Pakistan, performed for saving a tooth from big cavities. It is a completely safe and painless process and is eligible for all age people. That is why it is the most recommended process by the specialist.
There are a lot of rumors about this dental process that it is a painful procedure but in reality, it is not. It will be performed under local anesthesia and you will be comfortable with a painless process. It is also known as endodontic treatment.
What is Root Canaling?
A dental procedure is performed to eliminate the big cavity and safely repair a tooth by removing the nerve, clean the inside of it and sealed by filling it. This dental process is effective for saving your tooth to be extracted out. The cavity will be in the centre of the tooth.
Why Do You Need It?
A patient needs this treatment when there is inflammation or infection occurs in the roots of a tooth. After the occurrence of infection, the common and only symptom will be pain while eating, drinking, and chewing anything. There are few goals of this treatment that a candidate will achieve, such as:
Cleaning the interior of the tooth.
Sealing off the treated oral region.
It reduces the pain which is caused by infection.
Treating dental pulp.
Some of Our Results:
  

Candidates For Root Canal:
This treatment is efficient for all patients, all age groups are eligible for it. Some of the requirements and conditions are followed to become a perfect candidate to get root canal treatment, these are about that person who:
Suffer from gum disease.
Have a broken tooth.
Infected tooth.
Had multiple dental filling in the past.
Feeling severe pain, swelling, discomfort with inflammation.
Preparation:
The initial session is required for preparing a candidate for the treatment, where the dentist will examine the infected tooth by taking an x-ray and other compulsory tests. After that, the practitioner will recommend getting a root canal of infected teeth.
It is important to have an initial consultation, where a patient will clearly understand the nature of treatment, duration, benefits and cost of it. After that, a patient will fully be understood about terms and conditions.
The Procedure of Root Canal Treatment:
The procedure of Root Canal Treatment in Islamabad, Rawalpindi & Pakistan is performed step by step which are as following:
The practitioner will clean the area and gives local anesthesia for numbing.
After that, a practitioner will place a dental dam.
The practitioner will drill a hole inside the infected tooth, and remove the dead tooth pulp.
After that, the canals will be disinfected by your practitioner and he will shape the canals of the tooth.
The treated root canal will be filled by gutta-percha, also fill the remaining holes.
In the end, the top of the tooth will be protected with the filling or a dental crown (Depends on the patient's choice).
The healing time duration of root canal procedure is short, a patient will feel pain for a couple of days but it will be relieved when prescribed medications will intake on time.

Healing Time Period:
The healing time period of root canal treatment is short. You will feel pain for a couple of days but you will be relieved from it by the intake of prescribed medications.
 Aftercare:
The aftercare instructions are necessary to follow right after the treatment. A practitioner will recommend some antibiotics to protect from infection. A few of the common instructions are as follows:
Do not take blood thinners.
Use prescribed medication for pain, infection etc.
For a day, take liquid meals.
Eat ice cream if you like it.
The practitioner will advise you to take good care of your teeth.
 Cost For Root Canal Treatment:
Root Canal Treatment Cost in Islamabad, Rawalpindi & Pakistan ranges between 25,000 PKR to 60,000 PKR, also it depends on few cost factors which can affect it, such as:
The expert practitioner fee.
The clinic's location and area.
The reputation of the clinic.
Anesthesia and medications.
Multiple sessions if required.
Further, if any patient wants to know more details about cost-related, contact us for more information.
 Book an Appointment With Us!
Protect your teeth from annoying infection and unbearable pain through an effective process, known as Root Canal Treatment. Consult SKN cosmetics for efficient and amazing dental procedures.