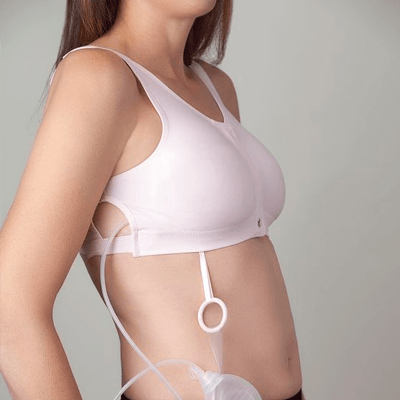 A perfect pair of boobs can do wonders for your look and sex appeal. You don't have them? Don't worry. You are not living in 18 century where you had to work with what you have got. Now you can change whatever you don't like about yourself and acquire your confidence back. Doctors and surgeons today are no less than magicians. If you want to achieve the body of your dreams, breast surgery is the way to go.
On the other side, breast surgery is a delicate and sensitive surgery that every surgeon cannot handle. It requires an experienced person for performing it accurately. On this page, you will learn all about Breast Specialist in Islamabad, Rawalpindi & Pakistan. So, keep reading for more information!
Who is a Breast Specialist?
A person who studied about the functions of the breast and he/she should be board certified for knowing all about its disease/problems is known as a Breast Specialist. Moreover, the breast specialist can be a person who knows cosmetics treatment related to the breast like implantation in the breast, increasing/decreasing size of the breast and examination of breast problems. Moreover, the breast surgeon should be experienced and expert in every type of treatment because it is a very delicate and sensitive surgery that cannot be handled by an unprofessional one.
What Treatments They can Perform?
A breast surgeon can perform several treatments according to their skills, expertise and studies related to the human breast area. The duties of such surgeons are to understand the medical condition, recommend suitable treatment, operate treatments and give bits of advice after the procedure. Moreover, the details about their roles are mentioned below:
Breast Specialist for Augmentation: For those of you tired of wearing push-up bras and enhancing your boobs, this is the ideal procedure. It will plump up your flat chest and revive back your confidence with Breast Augmentation Islamabad.
Breast Specialist Male Breast Reduction: While having big large breasts is all that women want, it can be a source of embarrassment for men. Luckily, male breast reduction can save you if you want to be interested in this surgery then fill out our free consultation form and get the Special Discount.
Breast Specialist for Breast Reduction: Having back pain because of your extremely large boobs and can't fit into the clothes. Now, there is a procedure of Breast Reduction Islamabad that can help you.
Breast Surgery for Areola Reduction: Many women are uncomfortable with the size of the areola. Areola reduction surgery can reduce it in an instant.
Breast Specialist for Reconstruction: If you have fought breast cancer, most women lose their breasts as a result of it. If you have been one, breast surgery for reconstruction is the best choice for you.
Breast surgery for Lifting up: As you age, sagging breasts are fairly common. A simple procedure can lift up your boobs and perk up your confidence levels while simultaneously making you look youthful.
How to Choose Best Breast Specialists?
It is very important to choose the best and most professional Breast Specialist in Islamabad, Rawalpindi & Pakistan for any type of treatment as the performance of the surgeon/specialist plays a major role in obtaining results. Moreover, there are a few points that are necessary to consider before selecting anyone for your treatment. Such as:
Check out the top breast surgeon's website/profiles.
Read their reviews and check the ranking of the clinic where they work.
To check the qualifications, certification and experience of the surgeon.
Check out the specialist of the surgeon, which treatment they can perform.
You can ask the chosen surgeon about their previous surgeries.
Is your surgeon understanding your problem and recommending a suitable option?
A surgeon should be experienced enough to deal with every problem.
Specialist of SKN Cosmetics:
If you're considering breast surgery, you need to do some research on your part and choose the right surgeon and clinic before undergoing a procedure. That's the most important decision you will have to take to achieve a perfectly shaped body.
According to SKN Cosmetics, we have an experienced surgeon who can understand your problem well, recommend a suitable treatment according to your issue and expectation, treat you accurately and perfectly and prescribed you effective aftercare instructions so you don't have to face many complications.
After choosing the surgeon, discuss all your concerns in an initial consultation and tell him/her exactly what you are looking for. Discuss the pre and post-procedural care that you need to follow for Breast surgery to ensure perfect results. Consider the time that you will be required to take off from work so that you can plan accordingly.
Schedule An Appointment With Us!
Therefore, if you want to get an experienced and professional surgeon without struggling then feel free to consult SKN cosmetics for Breast Specialist in Islamabad, Rawalpindi & Pakistan. Get amazing breast surgeries that can enhance, lift or even reduce the size of your boobs to make them look more proportionate with your body. While most women are opting for breast surgeries to enhance their look others undergo the treatment to recover their breasts after struggling with breast cancer. Thanks to the miracles of plastic surgery.