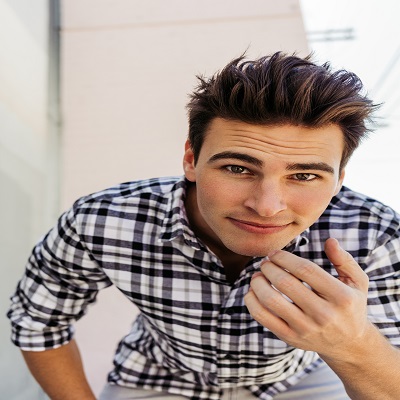 Hair loss is a completely natural procedure and can affect anyone irrespective of their age. Previously it was believed that most people will go bald in the 40s or 50s. But nowadays so many individuals are experiencing hair loss in their teens.
Home remedies such as Hair oils, serums, medications, and injections are not really helpful in preventing hair loss rather they are meant for temporary reliefs. At this point, surgical options can be the only reliable solution. Generally, people are scared of these surgical options and that is why these procedures create a scary image in their mind but in actual these procedures are extremely safe and are based on a natural phenomenon.
What is Hair Implant?
Hair Implants in Islamabad, Rawalpindi & Pakistan is the latest advancement in the field of restoring lost hair techniques. It is quite similar to a conventional hair transplant in Islamabad, but the major difference is in the placement of grafts. FUE and FUE techniques can be used for grafting purposes depending on the scope of the surgery.
The procedure is usually carried out under general anesthesia and takes about 5 to 8 hours to complete depending upon the number of grafts to be transplanted.
Before & After Results:
Hair Implants provide better results as compared to traditional hair transplants. The implanted hair will fall out after the procedure and normally 7-8 months are required for the visible results.
At SKN Cosmetic Surgery Clinic, the success rate of Hair implants is almost 70-80%.
  

 

Suitable Candidate:
If you have lost significant hair and you are looking for a long-term and reliable solution then you can be a suitable candidate for the Hair Implant procedure. However, the surgeon will conclude the appropriate suitability for this surgical procedure after the initial consultation.
In general, you should be physically and mentally fit and must have enough hair present in the donor area.
Procedure:
Hair Implants in Islamabad, Rawalpindi & Pakistan Procedure is usually carried out under general anesthesia and it takes almost six to eight hours for completion. The whole procedure consists of the following steps:
Step-1
In the first step, the surgeon will prepare the donor area by marking and trimming in order to separate the hair grafts. Depending upon the nature of the procedure the surgeon will choose the FUE technique and will extract the hairpieces which are then prepared in the desired shape and size.
Step-2
After the preparation of grafts, the surgeon will make small holes in the bald area of the scalp in order to place the extracted grafts. Later on, these hair follicles are carefully implanted on the scalp.
Step-3
After the implantation of hair follicles, you are free to go home but you have to follow certain post-operative instructions given by the surgeon.
Post-Operative Instructions:
Hair implant is usually a less invasive technique but still, you are advised to follow some specific instructions. Normally, it will take 6-8 days for both donor and recipient sites to heal completely. But after this phase, you still need to follow some general guidelines. These are:
You must avoid drinking and smoking and should maintain a healthy lifestyle
You must wear a loose cap during the healing process in order to get away from dirt, pollution, and sun exposure.
Discuss your sleeping posture with the doctor.
Do not touch your scalp unnecessarily.
Do not use hot baths for at least a month.
Cost of Hair Implant in Islamabad:
Hair Implants in Islamabad will Cost you from PKR 100,000 to PKR 350,000. The cost will be depending on the number of grafts that are being transplanted if the number of grafts increases the price will also vary accordingly.
Benefits:
Hair Implants in Islamabad, Rawalpindi & Pakistan offer the following benefits:
Long term solution for baldness
Natural-looking hair
Enhanced self-confidence
Low maintenance
Cost-effective